Taking drive-in theaters to the next level with this fun and socially distanced "boat-in" theater. Join us for Finding Nemo
About this Event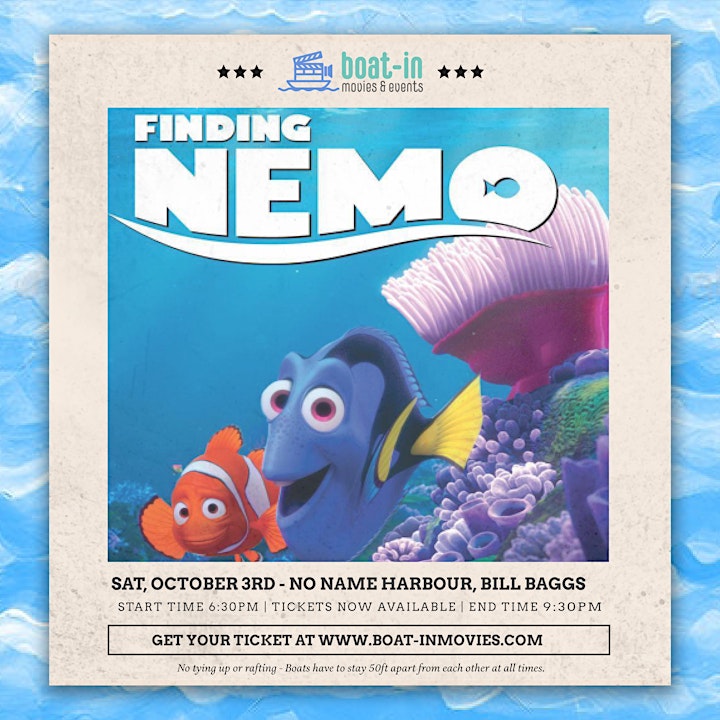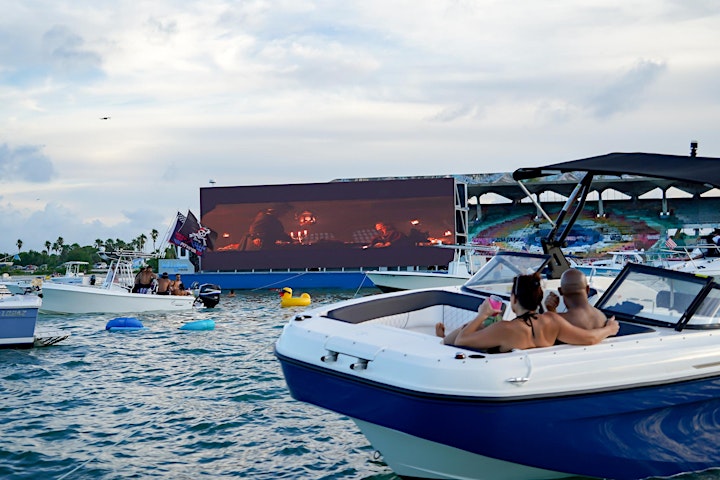 We get it, the pandemic has made everything different and sometimes even boring! But you know what Dory says when life gets you down? Just keep swimming! Join us on this adventure with your family and friends to help Merlin find Nemo! It might be easier to find him with a 60-foot floating screen.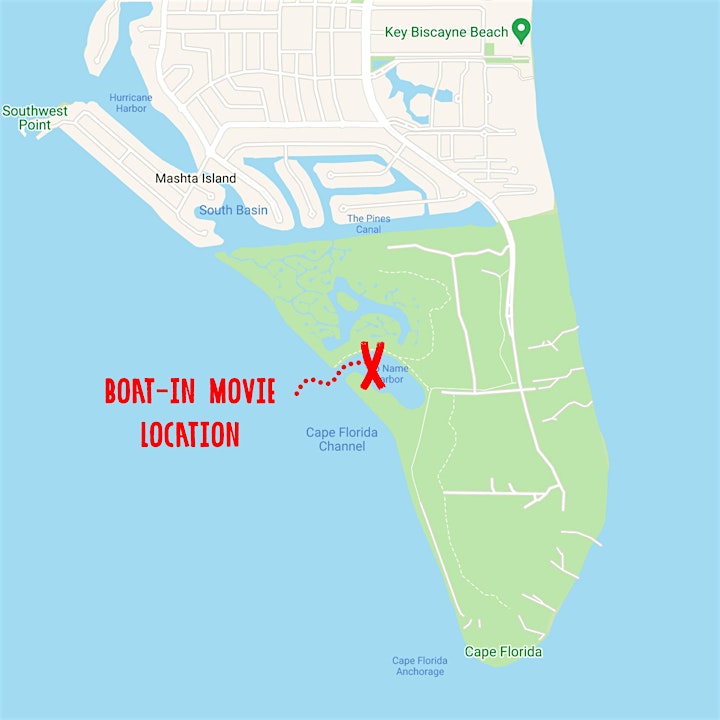 LOCATION:
No Name Habor, 25° 40.605' N 80° 9.755' W
TICKETS:
BOATS: In order to keep bringing amazing events to our boating community, we will be offering tickets for only $50.00 PER BOAT. When you arrive, we will be scanning in boats' tickets. We will provide you with the exclusive radio station to tune in on your boat and listen to the movie!
To make it as safe as possible, the event will have a maximum capacity of 30 boats so make sure to get your TICKETS TODAY!
IN PERSON: Don't have a boat? No problem! This event will have an in-land zone for everyone who wants to be part of Boat-In movie nights without the extra expense of renting a boat. To keep everyone safe during these COVID-19 times the sale of tickets will be per table (limited amount of tables offered). Each table is $50.00 and each table has a maximum capacity of 6 people per table! So come with your family and friends and enjoy this outdoor "boat-in" experience on land! Outside food and drinks are not permissible but can be available to purchase onsite from The Cleat!
WEATHER: In the event of severe weather, we will reschedule the event and allow ticket holders to transfer their tickets to future dates or receive a refund.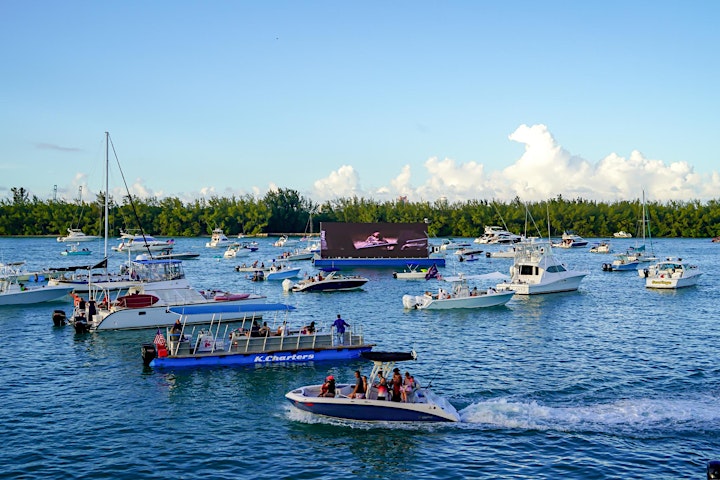 RULES: Your security is our top priority! All boats must abide by the following rules to meet Miami-Dade County Marina Rules:
•Keep your boat 50 feet apart from the others at all times
•Charter vessels (shall not exceed the vessel's capacity limits, inclusive of the crew)
•Passengers (must be boarded before launch)
•No beaching
•No rafting
•No tying up
Additionally please respect all boat capacity rules:
Boats 25 feet or less: 4 adults max, plus children. Maxi of 8 on the boat.
Boats 26 to 36 feet: 6 adults max, plus children. Maxi of 10 on the boat.
Boats 37 feet or greater: 8 adults max, plus children. Max of 10 on the boat.
No boat shall exceed the maximum capacity of persons per "maximum capacity label." Children must be 17 and under.
DISCLAIMER
Ballyhoo Media Inc. events are provided with no special warranty either express or implied. Ballyhoo Media Inc. events assume no liability for any loss, theft, damage, or injury to property or persons, including death, whether arising in contract, negligence, equity, or otherwise.
You assume all risks when participating in Ballyhoo Media events. All participants must use care and good judgment and must obey all rules and regulations of Ballyhoo Media, Inc. You will comply with all requests made by employees of Ballyhoo Media Inc. You must obey all laws of the State of Florida. Ballyhoo Media Inc reserves the right to reject any participant who does not comply with the terms of this section. Ejected participants will not be entitled to a refund or any further recourse.
You will defend, indemnify and hold harmless Ballyhoo Media Inc. and its organizers, directors, employees, consultants, agents, affiliates for any and all legal actions arising out of participation in Ballyhoo Media Inc event. You further agree to pay all legal fees incurred by Ballyhoo Media Inc. that arise due to this agreement.
You give Ballyhoo Media Inc authorization to use and post any photographs, videotapes, recordings or any other record of our events, including full names of any participants, before during or after the event for promotional use, reporting to the media and to publish on our website or blog. You will not be entitled to any compensation for Ballyhoo Media's use of your name or image.
Refunds for any reason will be at the discretion of Ballyhoo Media Inc.
Ballyhoo Media Inc reserves the right to exclude anyone from becoming a Ballyhoo Media Inc participant should they choose not to accept this Agreement.