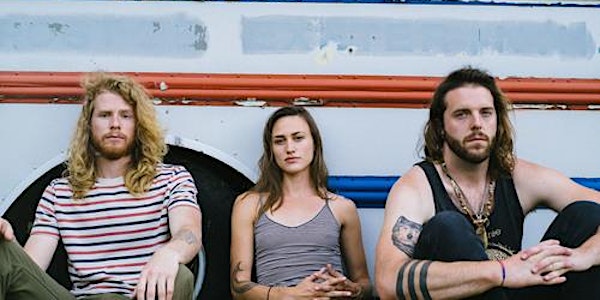 Ballroom Thieves @ LangLab South Bend w/s/g Rollie Tussing and the Midwest Territory Band
When and where
Location
LangLab South Bend 1302 High Street South Bend, IN 46601
Refund Policy
Contact the organizer to request a refund.
Description
For The Ballroom Thieves, the band's journey has only just begun, but their roots already run quite deep. A Wolf in the Doorway finds the trio taking this very idea of "roots" and creating ways to make its associated sound progress, while making its encompassing spirit glow.
"Our own personal growth and explorations in songwriting and musicianship caused us to end up in this unique spot where we can generally feel free to be who we are at all times," says guitarist Martin Earley. "I think we have a certain sound at the moment, but that sound is constantly evolving, and I hope it keeps doing that."
Stylistically, the Thieves find a captivating mélange of acoustic styles on the album, exploring the basic constructions of folk and pop music while almost wholeheartedly rejecting its restrictions at the same time. It mirrors the band's sharp awareness of its surroundings that equates to a rare form of musical intelligence.
The Midwest Territory Band was born when Rollie invited bassist Serge van der Voo (Orpheum Bell, Matt Jones & the Reconstruction) and percussionist Jim Carey (FUBAR, Magic Poetry Band) over to play a few songs. The results made from the archtop instruments and vaudeville era percussion was stompingly intoxicating. Since that night the band has gone on to perform regularly at festivals and concert venues throughout the midwest.