Multiple Dates
Ballantyne Business Book Review
Description
Want more business success? Then keep learning!!!
The most successful business leaders make learning a priority.
Studies have repeatedly shown that the most successful business owners are those who are constantly learning new ideas. The good news is there are lots of great business books out there to learn from – the challenge for most of us is finding the time to actually read them.
Time to check out the Ballantyne Business Book Reviews!
November's book: The Power of Habit (see below...)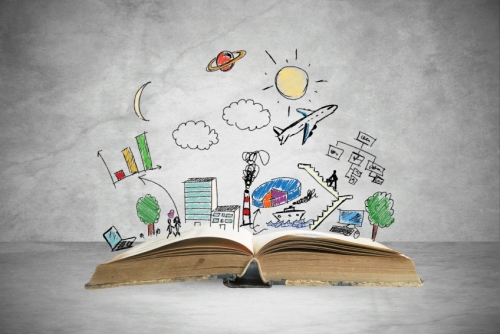 That's where the Ballantyne Business Book Reviews comes in. A regular ongoing series where Charlotte business leaders, owners, and professionals will be able to pick up the key ideas and themes from a great business book…and get some ideas on how to start applying them right away. For about the price of a hard back, you'll get breakfast and a complete summary and review of an important book.
And the best part? You don't even need to read the book! We'll cover the key points, have a great group discussion and get you on your way. You'll walk out with a several page summary, some new knowledge and introductions to like-minded business owners and professionals who also want to learn and be successful!
The morning meetings may be kind of early – but we'll have coffee and breakfast for you and you'll be on your way, smarter, happier and better looking than you were before (well at least smarter and happier). We guarantee it!
Here's what people are saying:
"I thoroughly enjoyed the group discussion around the key points of the book…"
"The best 1.5 hours I've spent in a long time."
"I thought this was extremely valuable. It was very inspirational and my head is already spinning with ideas and things I want to implement."
"Saved me time – gave me important information – had interesting discussions! Went back to work! (Great use of my time)!"
Who should attend?
Business leaders, professionals, and community leaders who have a need to keep learning, but don't have the time nor the inclination to read (i.e. a lot of smart people we know)!
How does it work?
We'll keep it simple – come in at 8:00, Ethos will provide breakfast (something tasty – bagels, pastries, …) and some coffee and we'll get rolling. You'll have a few minutes to meet the other attendees and then we'll dive into the review and discussion of the book. About half the time will be spent covering the key ideas and the other half will be more of a group discussion.
We're limiting the group size to 30 or so; small enough so everyone can participate, but large enough to have a lively exchange with lots of different viewpoints and ideas.
We'll close on time and get you on with your day, secure in the knowledge that you now know more…and will be more successful.
Complete Guarantee
If for any reason you don't feel like you learned at least a couple of useful new ideas, then you will get a complete and cheerful refund…and get to keep your summary!
If you're interested in getting notified for the next Ballantyne Business Book Review, contact us at 980.253.8150 or contact us at dgrant@ethosforbusiness.com. This is a monthly event and the schedule is shown below.
This month's Book - The Power of Habit, by Charles Duhigg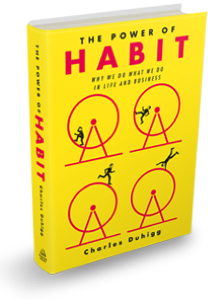 It is often said that we are creatures of habit, in that many of our daily activities become a matter of routine rather than direct deliberation (just think of your morning activities). While this is no doubt true, author Charles Duhigg insists that this is but the tip of the iceberg when it comes to the impact that habits have on our daily lives. Indeed, in his book 'The Power of Habit: Why We Do What We Do in Life and Business," Duhigg argues that habits pervade not only our personal lives, but that they have an integral role to play in the businesses and other organizations of which we are a part, and that they are also at the heart of social movements and societies at large.
In The Power of Habit, award-winning New York Times business reporter Charles Duhigg takes us to the thrilling edge of scientific discoveries that explain why habits exist and how they can be changed. Consider the impact this can have on your business and your life.
Even better than just reading the book is getting a chance to discuss it with other business owners…and that's what Ballantyne Business Book Reviews are all about!
Come Join Us - we look forward to seeing you.
Hosted by Sandler Training/Dunn Enterprises.
Sandler Training / Dunn Enterprises of the Carolinas, LLC
AUTHORIZED SANDLER TRAINING CENTER

Schedule for the series:
August 10th Give and Take, by Adam Grant
September 14th The Happiness Advantage, by Shawn Achor
October 12th Becoming a Person of Influence by John Maxwell
November 16th The Power of Habit, by Charles Duhigg