Virtual concert by Liubomyr Senyshyn (violin) and Paulius Pancekauskas (piano) recorded at Faneuil Hall, honoring Gordon Lankton (1931-2021)
About this event
A ballade is an instrumental composition based on a heroic narrative. This concert is dedicated to the memory of a human, and in many ways heroic, journey--that of collector, philanthropist and business leader Gordon Lankton. Gordon passed away March 7th, 2021, just shy of his 90th birthday, which he would have celebrated on April 24th.
In this concert, violinist Liubomyr Senyshyn, a native of Ukraine, and pianist Paulius Pancekauskas, a native of Lithuania, perform music by Maurice RAVEL, Balys DVARIONAS, Yevhen STANKOVYCH and Myroslav SKORYK (see below for full details). The streaming premiere of the concert video took place on April 25,. The video will be available to watch on-demand through May 7, with registration remaining open through May 5.
Your ticket purchases and donations are shared by BRAI and the artists.
BALLADE is part of the In Honorable Company series of virtual concerts presented by Ballets Russes Arts Initiative in collaboration with the Ancient and Honorable Artillery Company of Massachusetts (est. 1638). This concert was recorded live in the fourth floor of Faneuil Hall on April 12th.
All registrations after April 25th receive the viewing link immediately in the order confirmation.
PROGRAM:
Welcome by Raoul Alcala, Chairman of BRAI and Joe Regan, Executive Secretary of the Ancient and Honorable Artillery Company.
A tribute to Gordon Lankton by Peter Rand and Anna Winestein, co-founders of Ballets Russes Arts Initiative.
Maurice RAVEL (1875-1937) Sonata for Violin and Piano No.1 "Posthume" , M.12
Balys DVARIONAS (1904-1972, Lithuanian) Sonata-Ballade for Violin and Piano
Yevhen STANKOVYCH (b. 1942, Ukrainian) " Ukrainian Poem" for Violin and Piano
Myroslav SKORYK ( 1938-2020) "Carpathian Rhapsody" for Violin and Piano
PERFORMERS:
LIUBOMYR SENYSHYN is a wide-ranging solo, chamber and orchestral violinist, originally from Ukraine, with an active private teaching studio in the Boston area. After earning an MM from the L'viv National Music Academy, he joined the Austrian orchestra K&K Philharmoniker, with whom he played 120 concerts per year in the great halls of Europe: Berliner Philharmonic, Wiener Musikverein and Oslo Opera House. In the Boston area he performs regularly with the Cape Ann Symphony, Boston Chamber Symphony Orchestra, and Boston Philharmonic Orchestra, as well as Boston Opera Collaborative. He was a member of KLMB String Quartet (Lviv, Ukraine) and he is a co-founder of the Glenside Quartet (Boston, MA). He recently earned his Artist Diploma from the Longy School of Music of Bard College (Cambridge, MA), where he won the 2017 Honors Competition. In 2018, Liubomyr placed 2nd in the International Music Competition for Strings (Cremona, Italy), and now holds an associate faculty position at the Cremona International Music Academy for the 2021 festival. In addition to teaching privately, he is on the faculty of Note-Worthy Experiences (Sudbury, MA) and Sharon Music Academy. Learn more about Liubomyr here.
PAULIUS PANCEKAUSKAS is a pianist and teacher hailing from Lithuania who has made Boston his home for the last five years. In 2020 he earned his Artist Diploma in piano performance from Longy School of Music of Bard College, where he received the Neil and Jane Pappalardo Scholarship as well as the Presidential Scholarship, and studied under Spencer Myer. He also holds an M.M. from Longy and a B.M. from Lithuanian Music and Theatre Academy. Paulius has achieved critical acclaim and won or placed in over a dozen piano and music competitions in Lithuania, Estonia, Slovakia, and USA. He is a laureate of the international New Names foundation. He made his orchestral debut with the Lithuanian State Symphony Orchestra in 2009 performing Edward Grieg's Piano Concerto in G minor. In 2014 he performed at the International Piano Stars Festival in Liepoja, Latvia. He has also played with the Klaipėda chamber orchestra. In 2020 he was a finalist of the prestigious Frederic Chopin Competition in Hartford, CT. Currently, Paulius is an active performer in Massachusetts pursuing his solo and teaching career. He is on the faculty at the Community Music Center of Boston. Watch Paulius play.
GORDON LANKTON (1931-2021) was a collector, philanthropist and business leader who founded the Museum of Russian Icons in Clinton, MA and built Nypro Inc into a powerhouse in medical plastics. He will, above all, be remembered as a leader who treated everyone with dignity. Gordon led with humility and genuinely cared for his employees and the community. He was also an important early benefactor of BRAI, and supporter of ongoing collaboration between BRAI and the Museum of Russian Icons that has lasted over a decade. Read more about Gordon here.
BALLETS RUSSES ARTS INITIATIVE is a Boston-based non-profit cultural organization that fosters international creative exchange in the visual and performing arts and film, and connects communities in the US and Eurasia. BRAI carries out public programs throughout Massachusetts, the East Coast and internationally, and BR360 Member programs in the Boston area. www.ballets-russes.com
THE ANCIENT AND HONORABLE ARTILLERY COMPANY is a service organization preserving historic and civic traditions of Boston, Massachusetts, and the United States. The oldest chartered military organization in the western hemisphere, the Ancients have had their headquarters and Museum on the fourth floor of historic Faneuil Hall since 1742. Historically, members of this Company have served in every Massachusetts colonial war and national conflict since the company's founding in 1638. Today they participate in national holiday celebrations, add a measure of pomp and pageantry to the great events of our city and the Commonwealth and turn out for special commemorations. www.ahac.us.com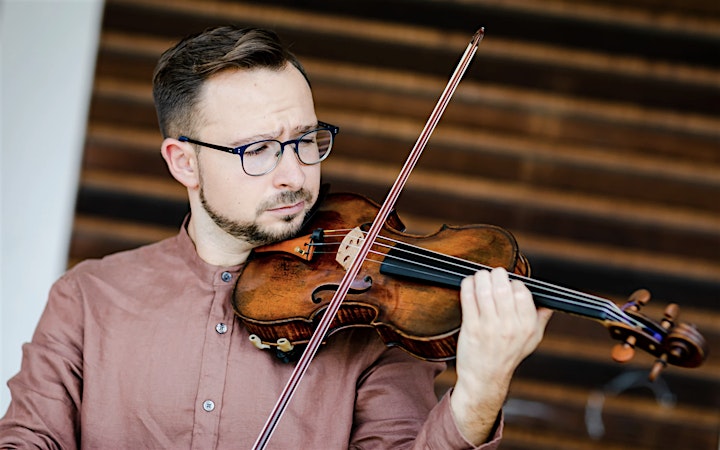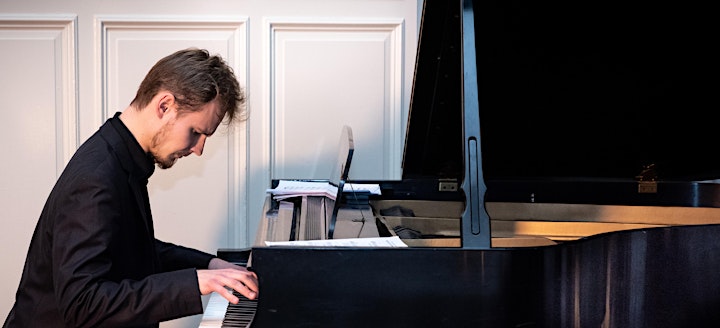 Date and time
Location
Refund policy
Organizer of BALLADE: Violin and Piano Concert in memory of GORDON LANKTON
A non-profit 501(c)(3) organization fostering creative exchange in the visual and performing arts between the US and the post-Soviet States.
Visit us online: www.ballets-russes.com
Join our list: BRAI Mailing List