Description
Dear Friends of Slumbrew,
To commemorate a fabulous year, we're throwing The "Ball d'Ville" Somerville Brewing Company's first Anniversary bash for 400 of our friends, supporters and fans. Friday 10/19 dress up in your swankiest Somervillian-Stylish duds and join us for an unforgettable night!
The event will be featuring the AMAZING Emperor Norton's Stationary Marching Band! Commemorative glass for Slumbrew tasting. Sweet and savory nibbles to purchase, benefitting local charities and businesses.
Funky & fancy Somerville style attire. The Armory, Somerville.
Ticket holders only. 21+.
Nibbles by: Redbones, True Bistro, Eat at Jumbos, City Chicks, Taza Chocolate, Bantam Cider, Boston Burger Company Salsa, Saus, Formaggio's Kitchen, True Grounds, Pescatore, Flatbread & Fiore di Nonono!
Charites: Mike McNeil Organization (MMO), One Brick Boston, Arts at the Armory, Somerville Local First.
Merch for Slumbrew, ENSMB & Drink Craft Beer!
Caitlin, Jeff & Chris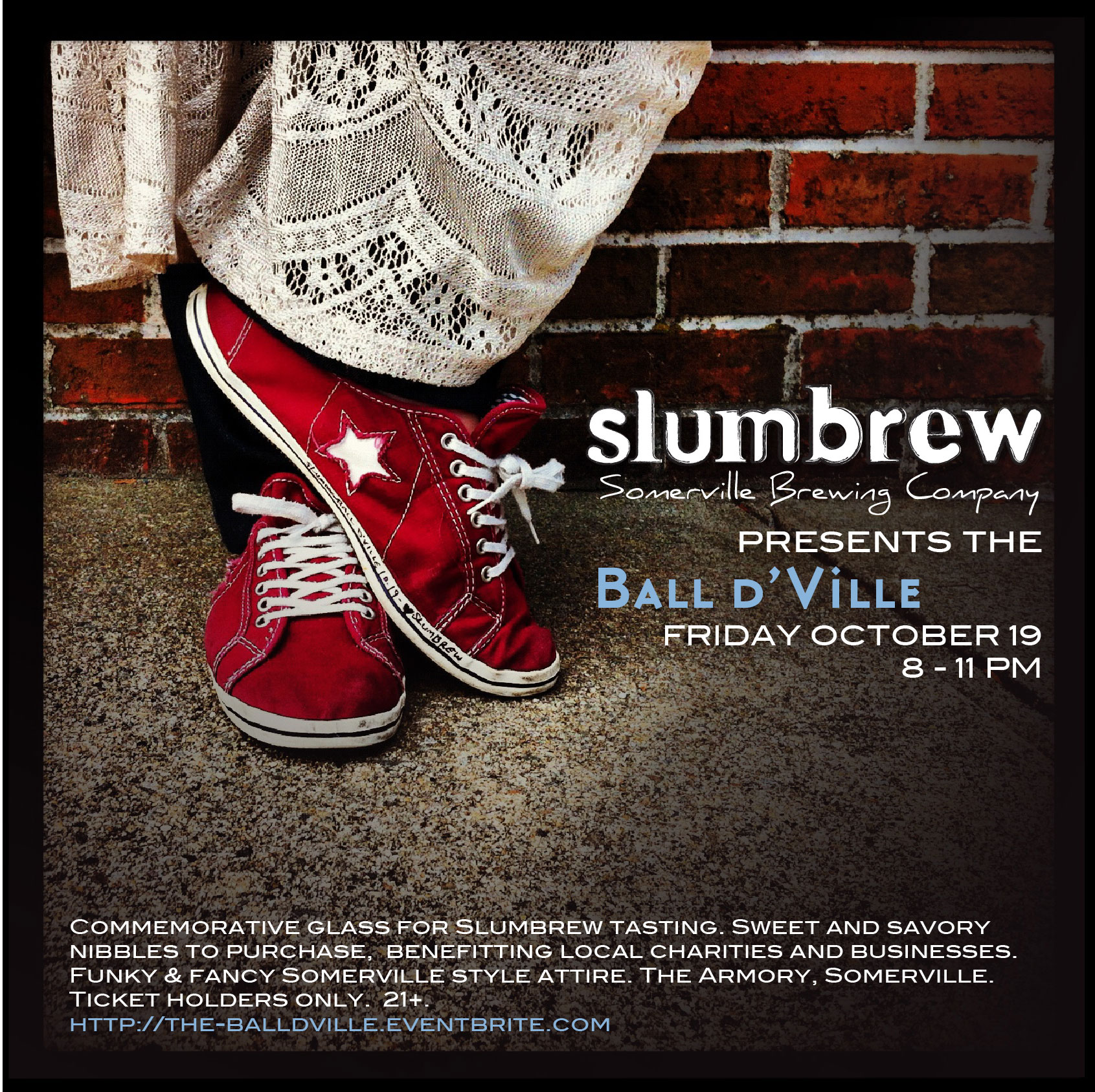 Organizer of Ball d'Ville
15 Ward Street Somerville MA 02143 1-800-428-1150 x6
Somerville Brewing is a Gastrobrewery in Somerville Massachusetts 4.1 miles from Downtown Boston. Enjoy 20 draught craft beers on tap and craft beer cuisine. Slumbrew craft ale cans to go. Free and Easy Parking.
Monday Trivia. Sunday night Liquid Courage Comedy Club.