Description
Bali Mind, Body, Spirit Experience 4/13/17 - 4/17/17
Escape to BALI and realign in Kuta, Indonesia! Enjoy this customized package designed to provide a detoxifying and transformative experience through Yoga, Meditation, and rebalancing activities.Unlock your full potential and remove stored negative energy through the experience of Holistic Wellness Travel, and living FULLY!
Trip Details
Thursday 4/13/17 - Arrival/Check in
TS Suites Bali & Villas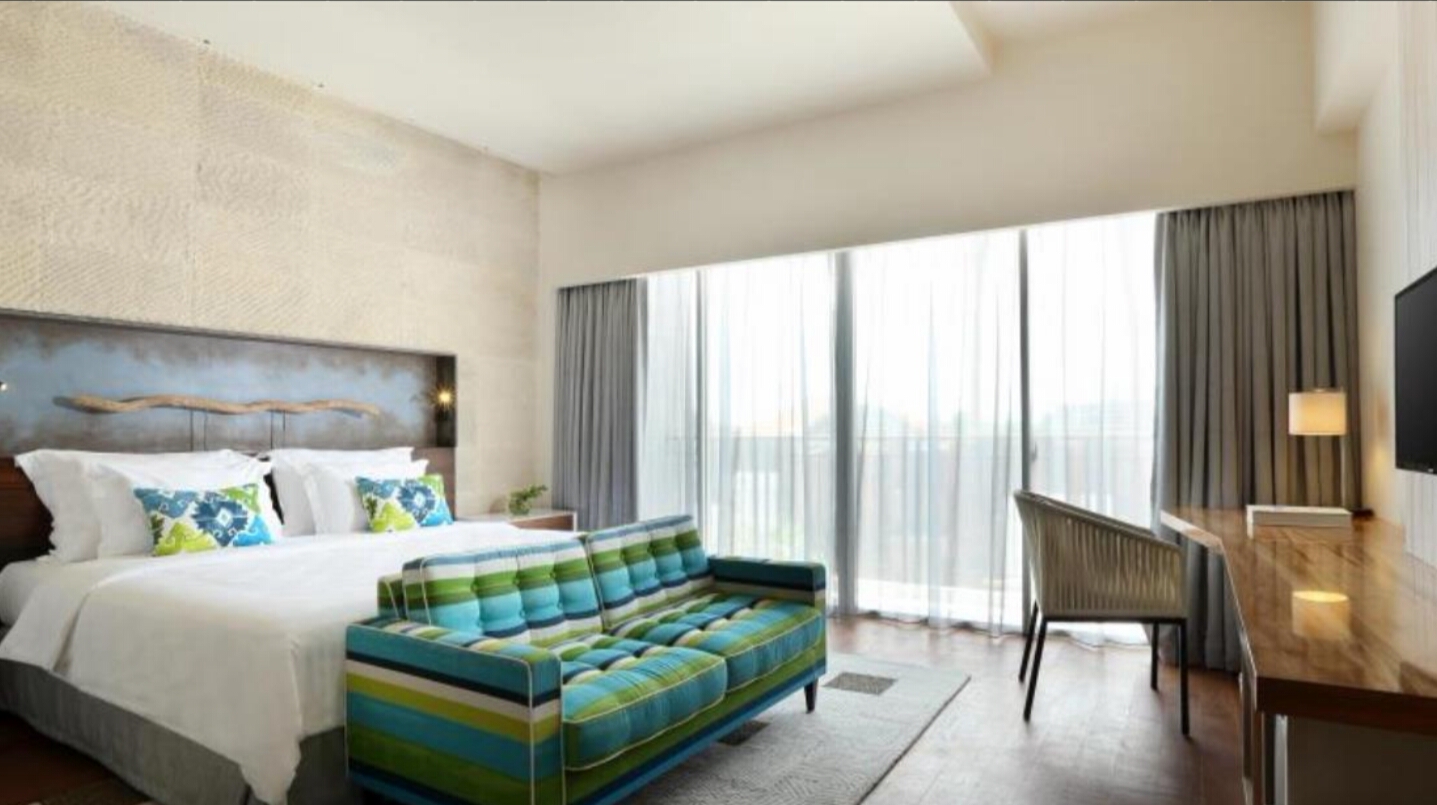 Guest room (King Bed)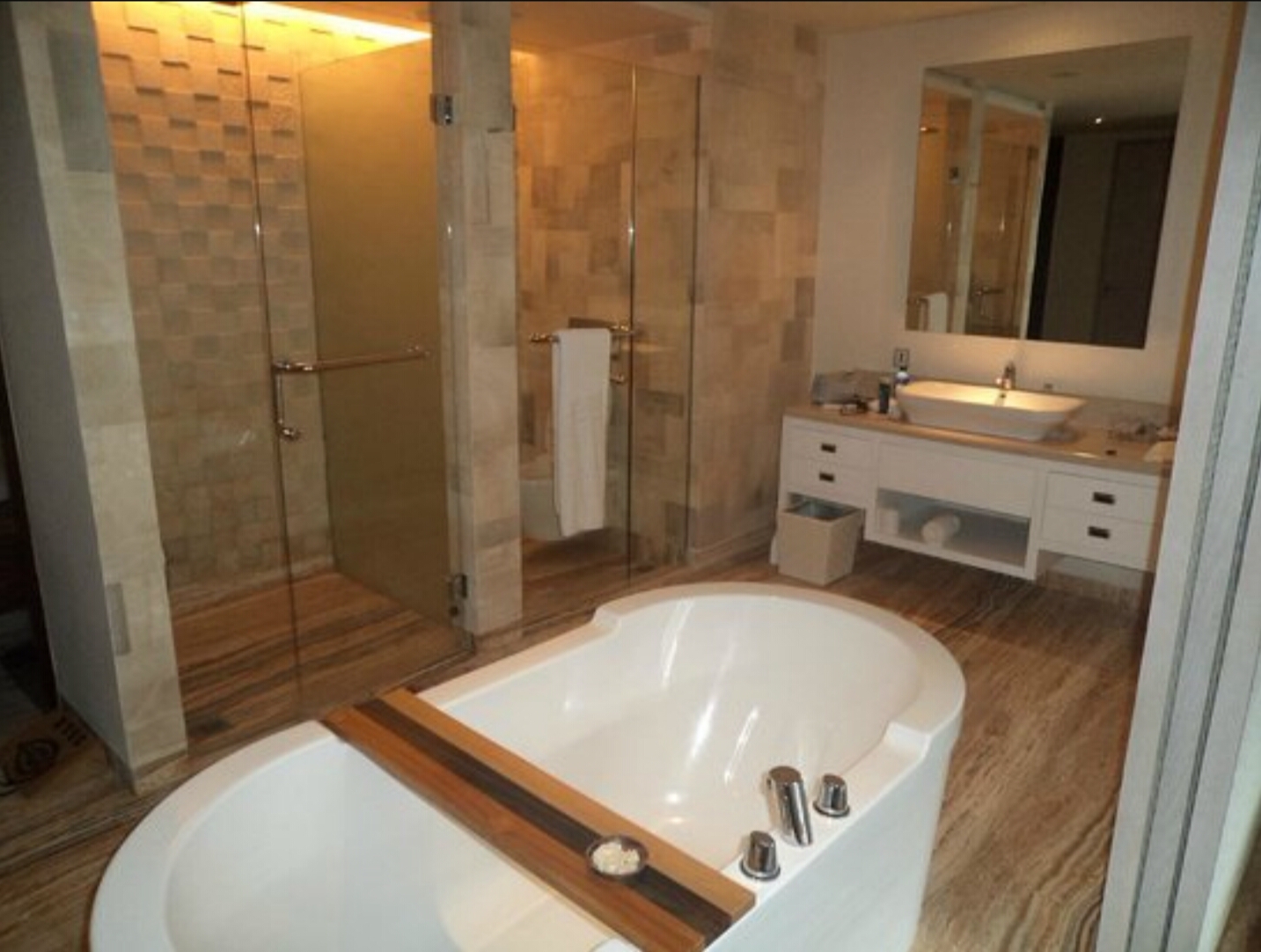 5-star beach hotel with a full-service spa
Location
This Seminyak hotel is located in the entertainment district, within 1 mi (2 km) of DMZ Trick Art Museum and Legian Beach. Carrefour Plaza Kuta and Seminyak Square are also within 2 mi (3 km).
Hotel Features
Hop on TS Suites Bali's free shuttle to the beach or pamper yourself at the hotel's full-service spa.
Room Amenities
All 155 rooms boast deep soaking tubs and offer free WiFi and free minibar items. Sofa beds and sitting areas are standard, as are LED TVs with satellite channels.
Friday 4/14/17 - AM Sunrise Rooftop Yoga/Spa Retreat
Holistic Luxury Spa Massage Treatment with Transportation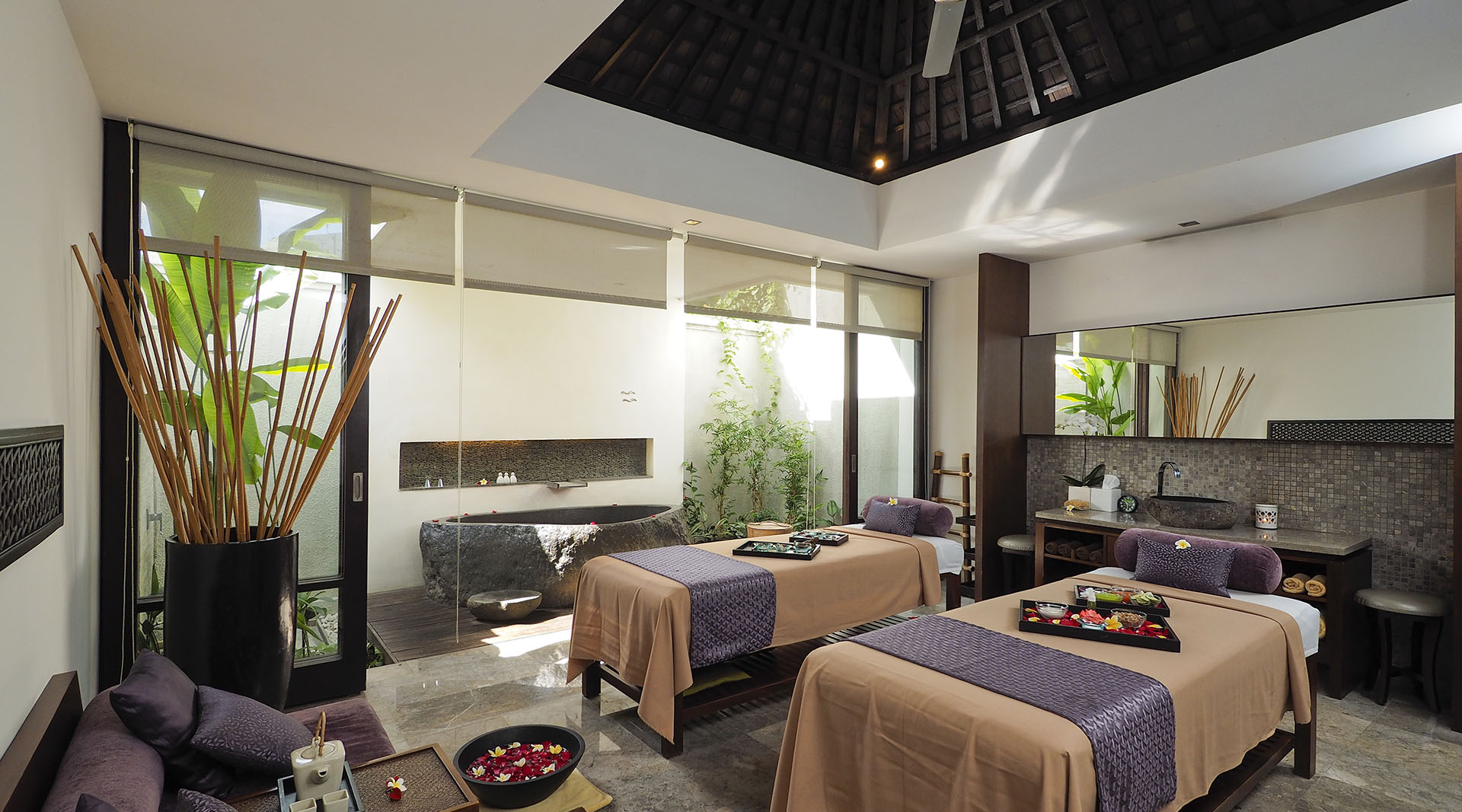 This 90-minute treatment focuses on ancient Asian medicine and Western holistic philosophies. Relax with a foot bath and a full-body treatment with tropical elixirs, essential oils, a massage, and acupressure at the knowing hands of a well-trained therapist.
With a passion for perfection, the spa uses organic products whenever possible. After convenient pickup from your hotel, your spa experience begins with a foot bath while you sip a beverage of lime, cucumber, mint, and honey. Then experience a purification ritual with a Tibetan singing bowl to clear away negative vibrations, allowing fresh new chi to enter and open up the chakra.
Each session ends with Tibetan prayer bells to cleanse your mind, giving you a sense of relaxation. Designed using exclusive blends of pure essential oils, this holistic full-body treatment uses a fusion of therapeutic techniques from the East and the West to create the ultimate soothing and pampering experience. Enjoy roundtrip transportation to and from hotels in Kuta, Legian, and Seminyak.
Saturday 4/15/17 AM Sunrise Rooftop Yoga
WakaSailing Cruise to Nusa Lembongan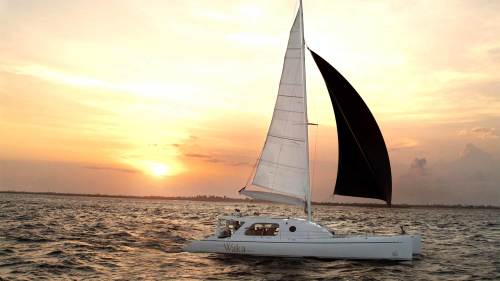 Sail out to the island of Nusa Lembongan aboard a luxurious catamaran for a day of relaxation on a dazzling sandy beach. Along the way, you can go swimming or snorkeling in the warm sea waters, visit the seaweed farms in a local village, or explore the colorful reef by glass-bottomed boat.
The ride from your hotel brings you to a 54-foot (16.6-m) fiberglass catamaran, WakaSailing, which carries you out from Benoa Harbour in the morning to begin your spectacular outing. Sip on a welcome drink as you watch the coast of Bali slide by.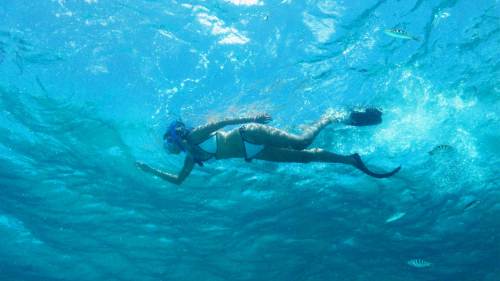 When you arrive at Nusa Lembongan, step ashore for some free time on the beach, go snorkeling in the waters offshore, or tour the local village and its famous underground house. Grab a buffet lunch at the beach club ahead of more free time in the afternoon, and then the day ends with an evening cruise back to Benoa Harbour.
Sunday 4/16/17 AM Sunrise Rooftop Yoga/No Activities Scheduled. Enjoy local activities
Monday 4/16/17 Checkout/Departure
*Pricing based on double occupancy so bring a feel good friend to share your room. *Add $299 if traveling solo.
Contact travel agent for optional payment arrangements and alternative payment options. Additional fees for booking courtesy of Eventbrite.