Bald is Beautiful Dog Rescue NNP Northern Nekkid Party
Description

BisB NORTHERN NEKKID PARTY
Bald is Beautiful Celebrates with a Fall Fun Event.
Registration Tickets on sale:
Family pack - $15.00
Single person-$10.00
Friday evening Pizza-FREE
Saturday BBQ Buffet Ticket per person- $10.00
---
As you make plans to attend this event, keep in mind that many guests will make a weekend of it, and others will just drive in for the day's events on Saturday. Even if you can just come visit for a while, we'd love to see you!
Friday October 13, 2017:
5:30pm: Group dog-walk to the River (one mile).
6pm until... Early Bird Meet and Greet Pizza party at the campground pavillion. Salad, veggies, and non-gluten munchies will also be provided. Non-alcoholic beverages provided but you may BYOB. If you're planning to arrive by Friday night, please RSVP for the Pizza Party when you reserve your ticket(s).
Saturday October 14, 2017: The event starts at 11 am at the Campground Pavillion. Exact schedule tbd but the day will include:
* BisB Store open
* Costume Contest
* Live Music
* 1:30-3:30pm BBQ Buffet (see below)
* Raffle and Auction
* Should wind down by 6pm
BBQ Buffet. Tickets on sale $10.00 per person.
Fried Chicken, Pork BBQ, Cole Slaw, grilled hot dogs, chips, Mac and cheese, homemade baked beans, veggie tray, fruit tray, deviled eggs, and non-alcoholic drinks.
We will have a BisB cake. Additional desserts are always appreciated if anyone wishes to bring one.
LOCATION: Fantasy Island Campground fantasyislandcampground.com
401 Parts Drive
Sunbury, PA 17801
Space is limited. On-site rentals are already reserved, but you can reserve a spot and bring a camper or tent camp. To reserve a campsite: 570-286-1307 or 1-866-882-1307.
Please mention you are with us when you make reservations. Dog limits have been waived for our Event.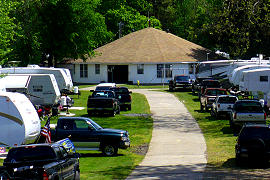 AREA HOTELS:
Bald is Beautiful has a block of rooms avaiable at the Econo Lodge Inn and Suites, 3249 Susquehanna Trail, Shamokin Dam, Pa. (570) 743-1111 or 1190. Make sure you mention our group for special rates. The pet fee has been waived for our Group. Total charge with taxes wil be $84 per night.

Other hotels in the area are:
In Danville there is Quality Inn. Pet Fee $15 per night. $124 plus taxes.
In Lewisburg there is Lewisburg Hotel. $20 per animal. Prices $99 plus taxes.
There is also Best Western in Danville for $119 with a $15 pet deposit per dog.
Knoebels Grove Amusement park is about 15 miles away and should be in their Halloween mode which would be a fun thing to do before or after the party. It is a DOG FRIENDLY amusement park. There is no charge for parking on entering the park!
Stay tuned for more information, and follow this event on Facebook for real-time updates during the weekend.