Description
Join us as product thought leader Ellen Chisa, VP of Product at Lola, shares her product management advice. As Product Managers, we're tempted to focus on improving one piece of our product direction. Sometimes we're thinking about what the future holds, and where we aspire to be in 30 years. Sometimes we think about how to do the best thing for the user. Sometimes we optimize for one metric that matters, and sometimes, we want to keep the team happy. Most Product Managers have an area they are most comfortable improving. Building upon each of the four core strengths, Ellen Chisa walks through how and when each should impact on your product direction and roadmap.
About Ellen Chisa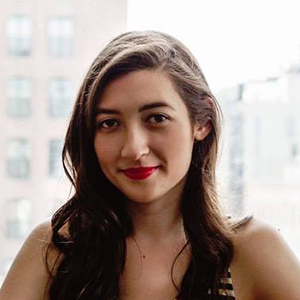 Ellen Chisa is the VP of Product of Lola, a travel app that provides on-demand services for personal hotel recommendations and all things related to travel. Previously she was a Product Manager at Kickstarter and a Program Manager at Microsoft. She writes and teaches about Product Management at Olin College of Engineering, General Assembly, on Skillshare. You can learn more about Ellen on her website, www.ellenchisa.com, and more about Lola at www.lolatravel.com
If you haven't yet, check out Ellen's great articles on product management. Ellen's Twitter handle is @ellenchisa.
Raffle Prizes
After Ellen's talk, we will be raffling off several copies of The Lean Product Playbook.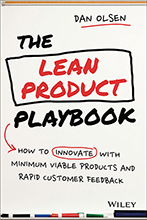 Our sponsor UserVoice will be giving away an AppleTV:
Our sponsor CipherSpace will be giving away a Roku Ultra:
Meetup Agenda
6:00 to 6:30: Check-in, dinner, and networking
6:30 to 8:00: Ellen's talk plus Q&A
8:00 to 9:00: Raffle prizes followed by networking
About our Sponsors
Our sponsor Medallia, who provides us with our wonderful space, is actively hiring for product management, design, and development roles. Learn more on Medallia's jobs page.
Our sponsor UserVoice captures customer feedback and metrics to help you drive your strategic product roadmap. Check out UserVoice's free "Product Manager's Guide to Awesome Features" ebook.
Our sponsor UserTesting makes it easy to obtain user feedback on your product so you can improve your customer experience. Learn more at usertesting.com.
Our sponsor CipherSpace is an Enterprise Cloud Services Provider, offering unmetered data transfers & fixed cost cloud computing, giving you predictable IT expenditures. Learn more at cipherspace.com.

Our sponsor Coreography provides corporate video and webinar solutions. Learn more at coreography.com.
Our sponsor SourceCell provides courses and consulting in Agile, Scrum, and Lean. Learn more at sourcecell.com.