Balanced BreakFEST DAY 3 at Amados in San Francisco
$15 advance, $20 day of show 7:30pm doors, 8:00pm show
When and where
Location
Amado's 998 Valencia Street San Francisco, CA 94110
Refund Policy
Contact the organizer to request a refund.
Eventbrite's fee is nonrefundable.
About this event
Balanced Breakfast presents BreakFEST at Amado's in San Francisco, our third mini-festival in San Francisco. Featuring a variety of local and touring bands, it will be the ultimate example of community in the music industry.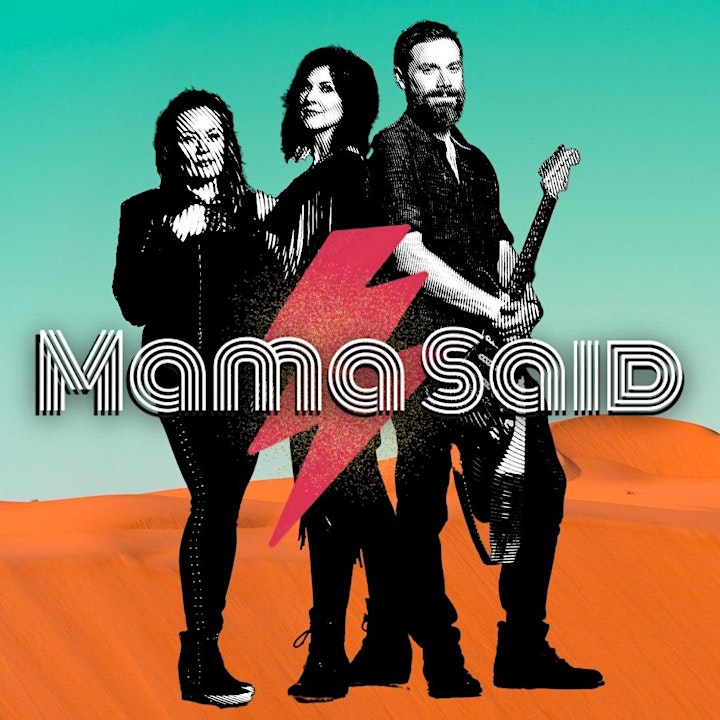 Napa based female-fronted rock band, Mama Said, has a distinctly retro sound inspired by classic rock of the late 70's/early 80's, and the classic rock revival of the early 90's. They are currently releasing singles from their debut album "Change in the Weather" cowritten & produced in Los Angeles by Jim McGorman of the Goo Goo Dolls. The songs feature addictive vocal melodies and beautifully textured guitar hooks, but their intention is also clear, to make an album about growth, change and coming together. Mama Said is power and attitude with an almost timeless sound. This is the New Classic Rock.
Rose City Cinema is an alternative-electronic rock band based in Los Angeles. Their songs unite Ian Stahl's thought-provoking lyrics and distorted guitars, Janzie's hypnotic synth lines, Jason Fragoso's wailing drums, and Eric DeLuca's grooving bass lines. Combining the gritty grooves of classic 80's bands from the UK with the jangling rock of the West Coast, they will get you on your feet, dancing and singing along. Their latest single, "Manhattan Pier" was hailed by Pop Fad as "the soothing summer breeze we so desperately need." "Manhattan Pier" is an up-beat bop with big vocal hooks and stellar production. Under their previous moniker, Cilience, their song "Promises" was featured in the Pasadena International Film Festival (2021) and Glendale's historic Alex Theatre's 95th birthday celebration (2020). This follows on the heels of the Event Horizon EP, which charted in the top 200 on National College Radio Charts. Together, they will get you on your feet, dancing and screaming along.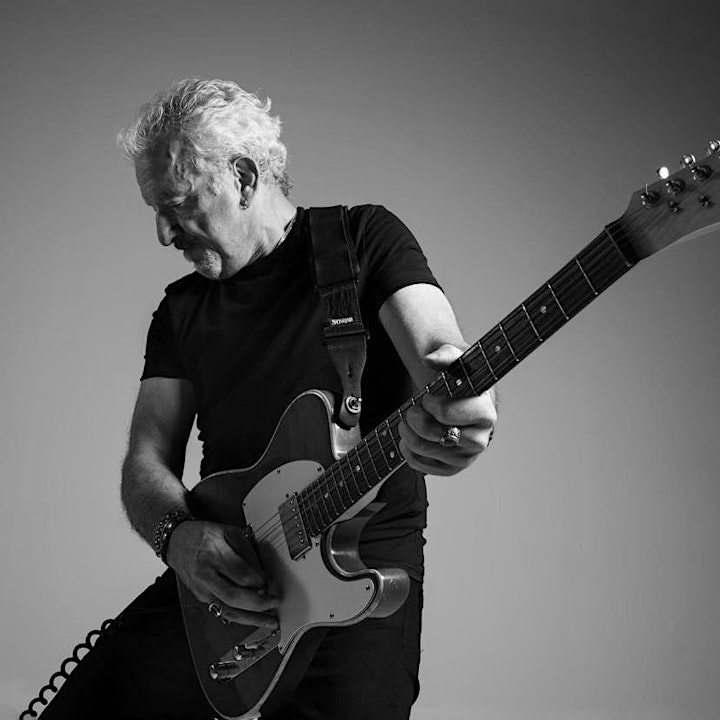 Ken Newman is a San Francisco-based Singer, Guitarist and Songwriter. In addition to performing with his bandmates, David Rabkin & Vicky Grossi, (Ken Newman & Double Down) Ken does solo acoustic shows throughout Northern California. His album, "What Am I Afraid Of?" produced by Scott Mickelson, was released in April of 2022 and has received numerous stellar reviews. The music video of the title track has been awarded at over 15 International Film Festivals. Ken also executive produced and was a contributing artist on a compilation album, "Blanket The Homeless." Also produced by Scott Mickelson, this double LP, features 15 different artists, (3-time Grammy Award winner, Fantastic Negrito, Brothers Comatose, Whiskerman, John Craigie, Con Brio, Mickelson, Marty O'Reilly, Rainbow Girls, The Stone Foxes, Goodnight Texas, Ken Newman, King Dream, Tobias The Owl, Coffis Brothers, Tim Bluhm), all of whom donated their time and talent to help support Ken's homeless outreach organization, "Blanket The Homeless." All sales of this album benefit his charity, as well.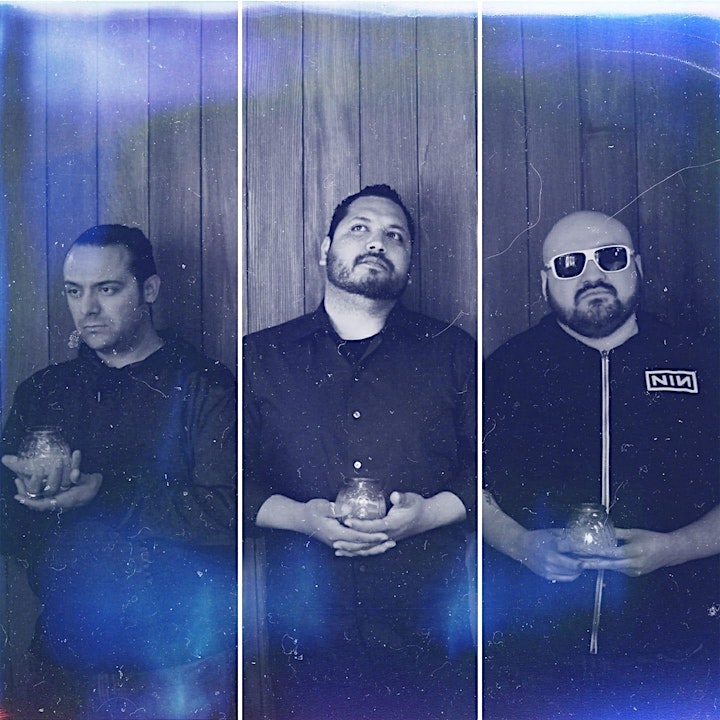 What started as an acoustic solo project by singer/songwriter Allan Martinez, As The City Sleeps soon became a duo with long-time friends and collaborator Alex Fraire joining the project as producer and later offering his guitar services. The two soon began recording what is now their debut 5 song EP 'Synesthesia' (2017). Inspired by earthy acoustic guitars, dreamy vocals, and lyrical themes that range from love-loss, to a cold embrace from the night, to a perpectual fall from the clouds. The duo then recruited Jimmy Quintanar on drums and Esdhin Ávila on bass guitar and have since become a full outfit of seasoned musicians. A definite highlight for the band was when they performed their set of old and new songs at the legendary Whisky A Go Go in the infamous Hollywood, California's Sunset Strip. The band is currently in the middle of recording their sophomore full-length album, due out later this year, and could not be more excited to see what the future might hold for them. Their sound could best be described as Indie/Alternative/Ambient love songs that are perfect for coffee shops and rainy days on the porch...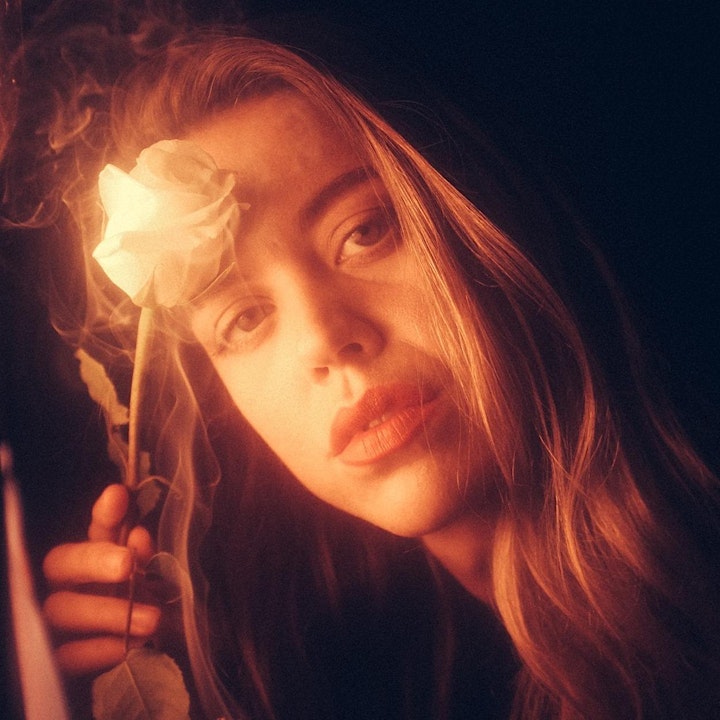 ROSE HAZE is the ethereal progressive music project led by songwriter and multi-instrumentalist Kate Ramsey. Once a rolling stone, Kate shared her music across the Midwest, New Orleans, Europe, and Kaua'i until moving to California. Currently based in Oakland, she is supported by a dynamic band and together they create musical layers difficult to peg into a specific genre. Elements of pulse-driven hypnotic dreampop, lush textural shoegaze, sultry psychedelic rock, and soulful expressions drive their sound. "Rose Haze" describes the flowery and hazy essence of the band as a whole. Throughout her vast discography Kate tells stories of the lone female traveler running around from place to place while finding elation and contentment from devoting her life to art. She paints unique arrangements of spacey vocals alongside harp, analog synths & pianos, vintage guitars, and effects pedals onto moody sonic canvases. Idiosyncratic, honest, and unabashedly vulnerable, her presence both online and on stage is hers and hers alone. ROSE HAZE is for fans of Melody's Echo Chamber, St. Vincent, Japanese Breakfast, Slowdive, Cocteau Twins, My Bloody Valentine, Björk, David Bowie, Gary Numan, Depeche Mode, Tame Impala, The Stooges, Mac DeMarco, Toro y Moi, Tears for Fears, Kate Bush, Still Corners, Beach House, Wye Oak, Weyes Blood, and Grimes. Members of Rose Haze: Kate Ramsey (vocals, guitar, synths), Ruben Gonzales (lead guitar and bass), Dustin Coker (drums), and Yoko Miyakawa (electric violin and bass).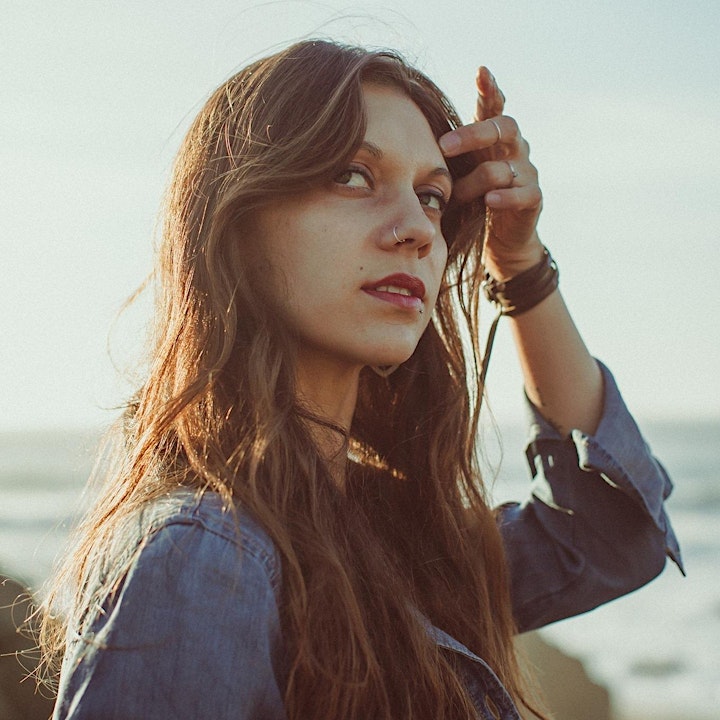 Clementine Darling is a Folk Singer-Songwriter making waves in San Francisco's music scene. Originally from Seattle, Washington, she busked her way down the West Coast in 2010 on a road trip that led her to put down roots in San Francisco's North Bay— Sonoma County, California. The two locals heavily influenced her first two albums— Americana Folk songs and Indie ballads, with undertones of Seattle 90's grunge. Clementine has played festivals including The Emerald Cup, sharing the bill with Margo Price and Rising Appalachia, as well as SXSW, Railroad Square Music Festival and Balanced BreakFEST.