Multiple Dates
Baking School: Desserts A La Julia Child with Chef Becca
Description

Baking School: Desserts A La Julia Child with Chef Becca
Presented by The Trustees
Bon Appetit! This spring The KITCHEN at the Boston Public Market presents a very special Baking School A La Julia Child. In this lively, hands-on cooking class you'll learn the essential science and techniques to creating perfect versions of two of Julia Child's essential desserts from her classic cookbook - Mastering the Art of French Cooking.
Julia said "If you're afraid of butter, use cream." We're taking inspiration from this quote to bring you two sinfully rich and creamy recipes that will serve as a delicious base for kicking off your education in French desserts. Dressing up as Julia is optional for this class, but encouraged! Chef Becca will be donning Julia's classic pearls and housecoat, and discussing the recipes and stories from Julia's life that were inspiration for her own journey as a chef.
Attendees will also enjoy a wine tasting of three local wines from the Massachusetts Wine Shop as they knead, mix, taste, and bake each scrumptious recipe.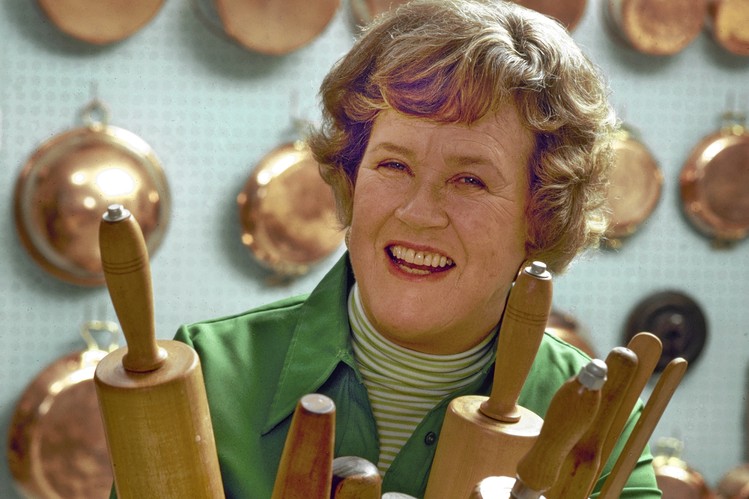 Dates:
Sunday, April 7 from 1:00-3:00 pm
Sunday, May 5 from 1:00-3:00 pm
Menu A là Julia Child:
Mousseline Au Chocolat (Chocolate Mousse) made with Taza Chocolate, fresh Appleton Farms cream, and garnished with crunch Q's nuts
Crepes with Crème Anglaise and local fruit from Stillman's Farm

About Baking School
Our hands-on baking classes are structured as a group learning experience; you'll work with other students to create a seasonal meal led by our professional chef instructors. We focus on learning new styles and techniques to increase your confidence and enjoyment in your own kitchen. Here are a few things to know before booking a class with us:

During each class, you'll learn 2 recipes and you'll work with between 2 and 4 other students to create each one.
Classes are usually between 2 and 2.5 hours long, unless otherwise noted.
Please be prepared to be on your feet, standing at a table, and cooking for the duration of class.
We recommend comfortable, non-slip, and closed-toe shoes.
Tickets: $60 for Trustees member and $75 for Non-Trustees Members. Members must bring their current member card and number. Join The Trustees and save! Members save between 20-40% off all classes in The KITCHEN.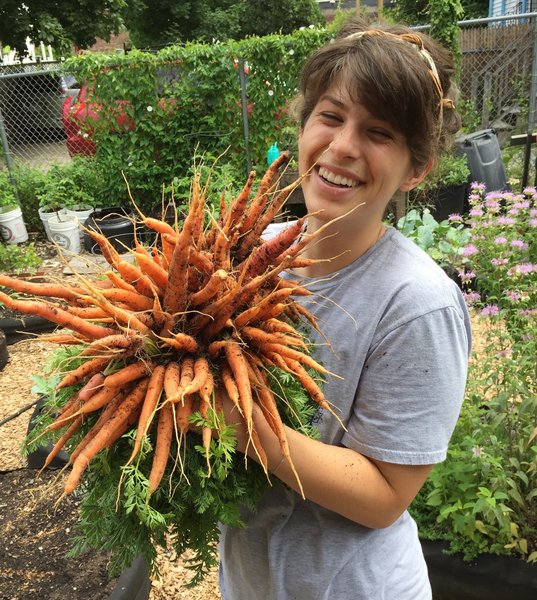 About Chef Becca Lucas
Becca has been playing in the kitchen since she was 6 year old, inventing cookie recipes until learning that the tastiest cookies did indeed contain some amount of baking soda and not Hershey's syrup. Born and raised in California, she has worked in the food and agriculture industry in various ways since, from back of house in the kitchen to serving, growing food for locally sourcing restaurants as well as working as a private chef using primarily California native food plants. Deeply influenced by Italian food culture from years living abroad, she continues to find her way back to her second home as many times as possible, drawn by the land and her people.
About The Trustees and The KITCHEN
As one of the largest owners of agricultural land and the premier steward of the cultural and natural landscape of Massachusetts, The Trustees extends its leadership to transform the local food system by connecting residents and visitors back to the land and sharing the Commonwealth's collective agrarian heritage through innovative retail and educational experiences at the Boston Public Market in the heart of downtown Boston.
The KITCHEN is a community gathering place, managed by The Trustees, that is restoring the craft of seasonal cooking in Massachusetts, New England, and beyond through hands-on classes and educational experiences that celebrate the farmers and artisans of this region. Partnered with the Boston Public Market, The KITCHEN embraces a whole-food approach to eating and promotes cooking as an essential cornerstone of a sustainable food system.
Join the Trustees and recieve discounts on KITCHEN events. Join here.