Baking in Your Branding: Creating your Brands Narrative, Identity, & POV
Description
Baking in Your Branding: Creating your Brands Narrative, Identity, & POV with
Jillian Manus
No matter how solid your product , if you can't succinctly explain it , you won't be able to sell it. Communicating the value props to multiple audiences ( investors , partners, customers) is ESSENTIAL . Bake in your brand at the SAME time as you are building the product. In the last quarter of the session, Jillian will do a Rapid Fire Pitch Storm. The entrepreneurs would have 60 seconds to stand up and pitch their company.
Attendees will learn:
What is your companies WHY of and how do to identify it

What are the questions you should be asking to drive the team to the company's brand narrative
Schedule
2:30pm: Registration
2:45pm: Session Begins
4:00pm: Session Ends
This session is part of an all day Lab at the Center. If you would like to learn more and sign up, see below.
9:30am - 11:00am Story GOLD: Captivate Your Audience Into Action
12:30pm - 2:00pm Aha! That's Hopw You Network
OUR SPEAKER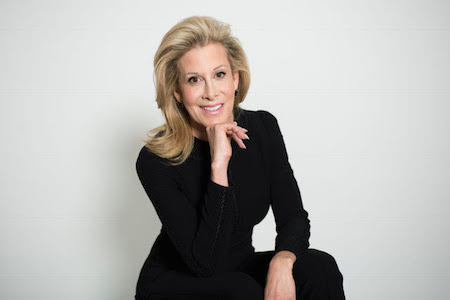 Jillian Manus
Jillian Manus is an experienced banking and media executive, a technology investor and entrepreneur. She is Managing Partner of Structure Capital, a Silicon Valley-based venture capital firm that invests in early-stage technology companies. She serves on the boards of several of her portfolio companies, including Hyp3r, Iggbo, and Liquiglide.

Earlier in her career, Jillian held positions with Credit Suisse Zurich, and Universal and Warner Bros. Studios. She is founder of three companies, an active philanthropist and board member, and a frequent public speaker on technology, business and politics.