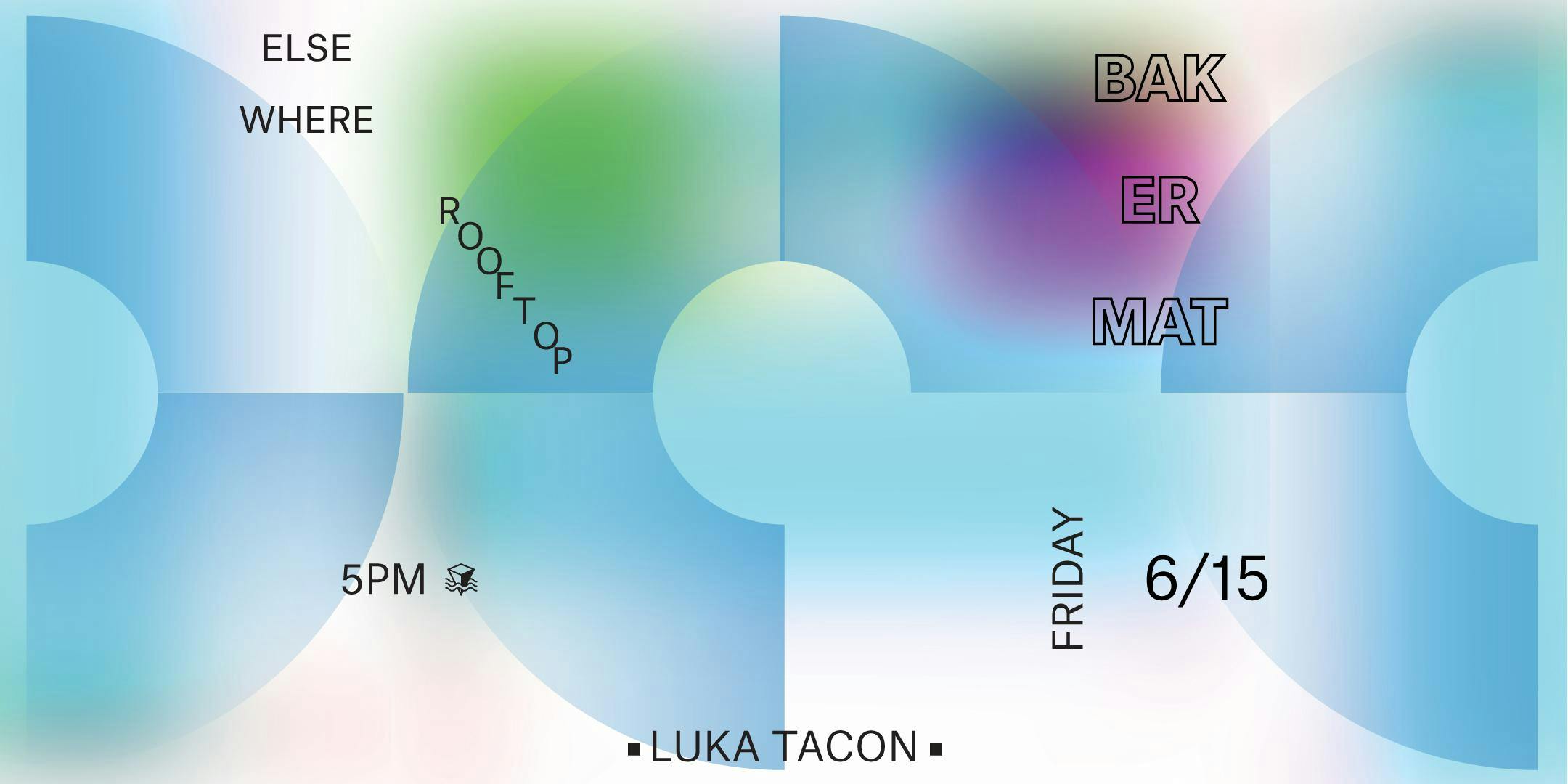 About this Event
**SOLD OUT**
In an effort to discourage scalpers and give more real fans the opportunity to come to our events, Elsewhere operates an official venue ticket exchange, powered by Lyte. If you purchased a ticket but can no longer use it, please consider putting it back on the exchange for a full refund, allowing another fan to attend.
Click here to head to the Lyte Ticket Exchange.
Doors: 5PM
Happy hour: 5PM – 7PM ($4 beers, $4 wells)
Performances: 6PM - 10PM
Roof closes: 2AM
LINEUP:
└ Bakermat
└└ Luka Tacon
stick around for Detroit Swindle at 10PM, tickets will be available downstairs on the ground floor.
if you've never been to our space, there is lots else to explore besides the rooftop! most nights are multi-room celebrations, featuring a very large cavernous warehouse hall, a smaller stage called zone one, and a small hideaway lounge called the loft tucked into the 2nd floor. make sure to check our calendar at www.elsewherebrooklyn.com/events to see what else is happening at elsewhere the night of your visit!