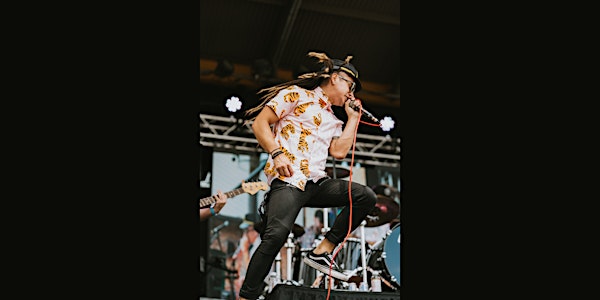 Bakalao Stars with Mofungo Rock
Latin Pop Rock & Ska
When and where
Location
The Evening Muse 3227 N. Davidson Street Charlotte, NC 28205
Performers
Headliners
More Performers
About this event
Bakalao Stars
Depending on who you ask, Bakalao can be either salt cod or Spanish Rave music. But what Charlotte's Bakalao Stars is serving up is a fresh dish — a blend of reggae, punk, Latin ska and rock in Español.
Colombian native Christian Anzola and his brother, bassist Javier, started the band in '02. "We never had in mind to release CDs or anything, we just wanted to have some fun with music," the drummer says.
The band built its sound by incorporating the music of The Skatalites, Jamaica's signature ska band, with the bass-heavy off-beats of reggae from Peter Tosh and Bob Marley, adding a punky edge with the second wave of '70s-era ska that featured the sounds of the Specials and UB-40. Topped off with vocals in Spanish, the mix is a lively Caribbean musical stew that goes down easily. Add a penchant for dressing in banana suits, gorilla masks, afros and wide-brimmed Mexican sombreros while the band rips through its original tunes at breakneck speed, and you've got a recipe for interactive musical fun that lights up venues.
But getting people to come out to see rock in Español proved difficult at first. "There was a lot of people here who liked the music," Anzola says, "but unfortunately there wasn't hardly any bands; some of the big names never came to Charlotte."
The band put out its first album, Peguele Al Trifasico Con Azpero Sumbein, in '07. Its energetic live performances of songs like "Momentos Kodak" helped fill venues. Although the song is about a girl, Teresa, dumping her fiancé at the last minute, it's more of a celebration of the Kodak moments they shared than a lament. "The chorus is, 'I'm gonna drink a beer, Teresa, I'm gonna forgive you,'" Anzola explains. "I'm gonna forgive you by drinking beers and being with my friends." The band toasts the ex, with one band member holding up a picture of her as the others raise bottles of beer to a galloping ska beat that incorporates snatches of UB-40s "Red Red Wine" in the mix.
"Kokoa Brown" also salutes the ladies, with the band extolling the physical attributes of Latin women. "We compare them to the curves of an acoustic guitar," Anzola says.
For its latest, Soundcocho, the band has taken a slightly different approach. "Sancocho is a traditional soup in Latin America, pretty much a melting pot, a blending of things," the drummer says.
***********
MoFunGo is a Latin Pop-Rock band from Charlotte NC