About this Event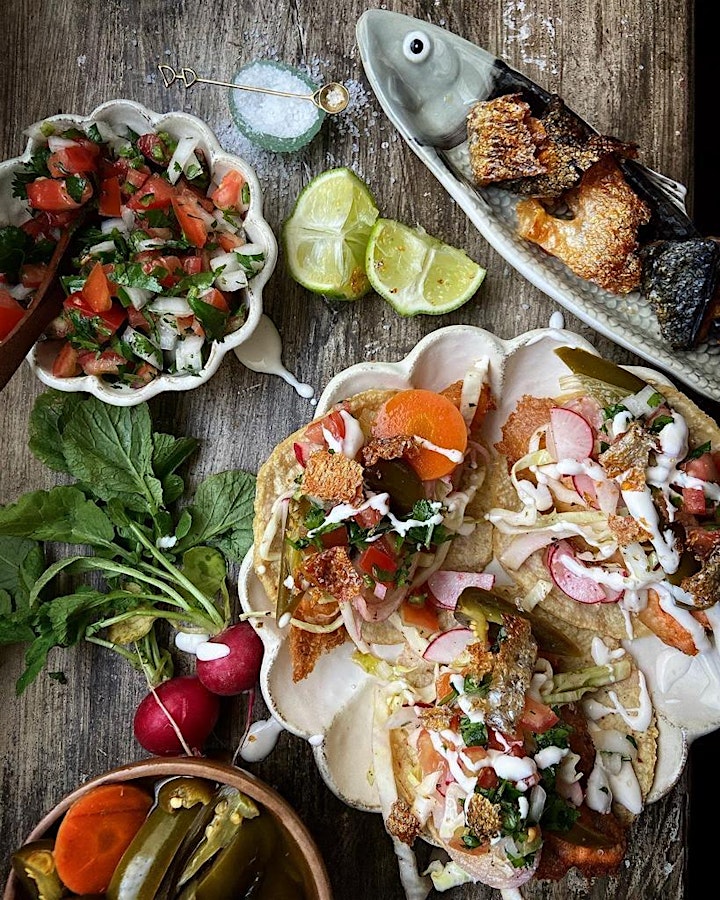 Familia! When we were teens, we would ditch school, head down to Ensenada (and Rosarito) and eat an absurd amount of fish tacos because BAJA FISH TACOS are the best IN THE WORLD. We'll walk you through this world-renowned taco that you can make with the fish of your choosing. Also, we'll cook the most delicious Jamaica (hibiscus) tacos for your inner-vegan. Meatless Mondays will never be the same again. And you need to hydrate that hibiscus so we can cook with it and might as well make a refreshing AGUA DE JAMAICA (Hibiscus tea) with mint syrup!
Here's the menu!
1.- Salmon Fish Tacos - Ensenada-style, beer-battered fish tacos with the traditional toppings and some crunchy Salmon Chicharron
2.- Salsa Bandera and Radish - Cabbage Slaw - These two sides will be used to top your fish tacos, but I guarantee they will become regulars at your dinner table because they are great toppings for any Mexican dish
3.- Plant-based Jamaica (Hibiscus) Tacos with Avocado and Salsa Macha - Once you master this savory Jamaica flower filling you will be able to use it in place for meat in so many different recipes! Like enchiladas or flautas!
4.- Jamaica and Mint Agua Fresca - Learn how to properly sweeten any agua fresca and how the addition of fresh herbs are always a good idea
RECIPES WILL BE SENT OUT ON MARCH 10TH
PLEASE READ CAREFULLY
1.- Please join class on time! You might miss valuable info if you are not on time. If late, you might have to wait in the waiting room a few minutes. 
2.- If you do not receive Eventbrite emails, please be sure to email us at: marcelaandcarina@chefmarcela.com
3.- You will receive ZOOM LINK 45 minutes prior to event start, if you do not, please email us at: marcelaandcarina@chefmarcela.com to sent it to you immediately. Please don't try to reach us at any other social media platform.
4.- If zoom kicks us out of the session, give us a few minutes to get back on, but please continue to cook as best you can, following written instructions, or turn off heat to not burn ingredients. 
5.- Please check your email if we are not back in 5 to 10 minutes. We will send you a new link via Eventbrite to the email you registered with.  If you do not receive new link, email us at: marcelaandcarina@chefmarcela.com
FOR TECHNICAL DIFFICULTIES (or any other inquiry) BEFORE, DURING AND AFTER CLASS, DO NOT SEND US MESSAGES TO  INSTAGRAM OR ANY SOCIAL MEDIA PLATFORM, PLEASE EMAIL US ONLY AT: marcelaandcarina@chefmarcela.com
Remember to tag us on Instagram: @chefmarcela, @carinaluzvalladolid717, @marcelaandcarina and use #marcelaandcarinashow
SEE YOU ON THE 16TH!
Love,
Marcela & Carina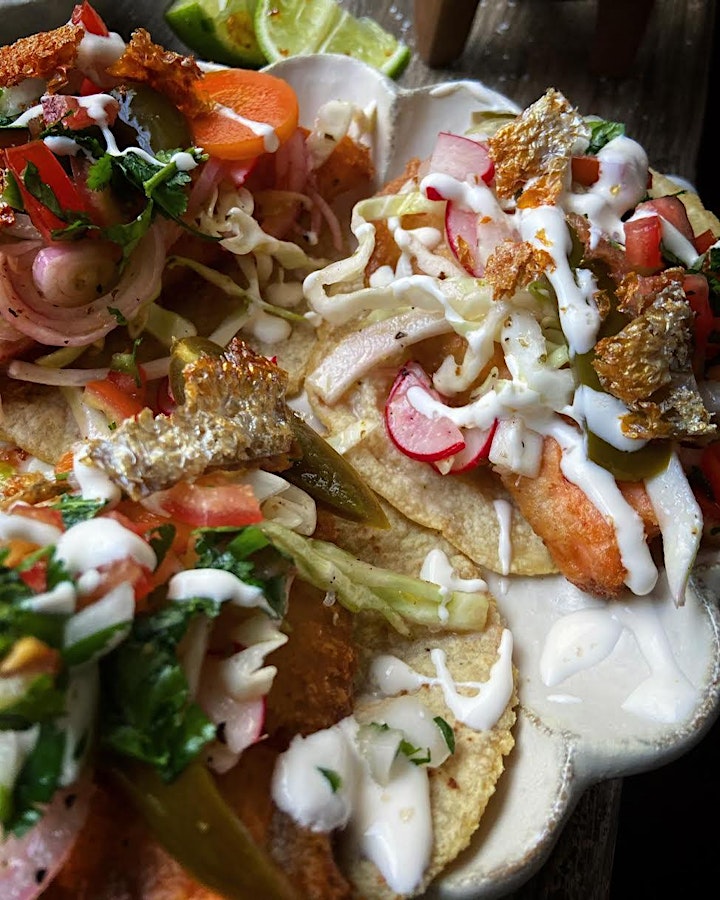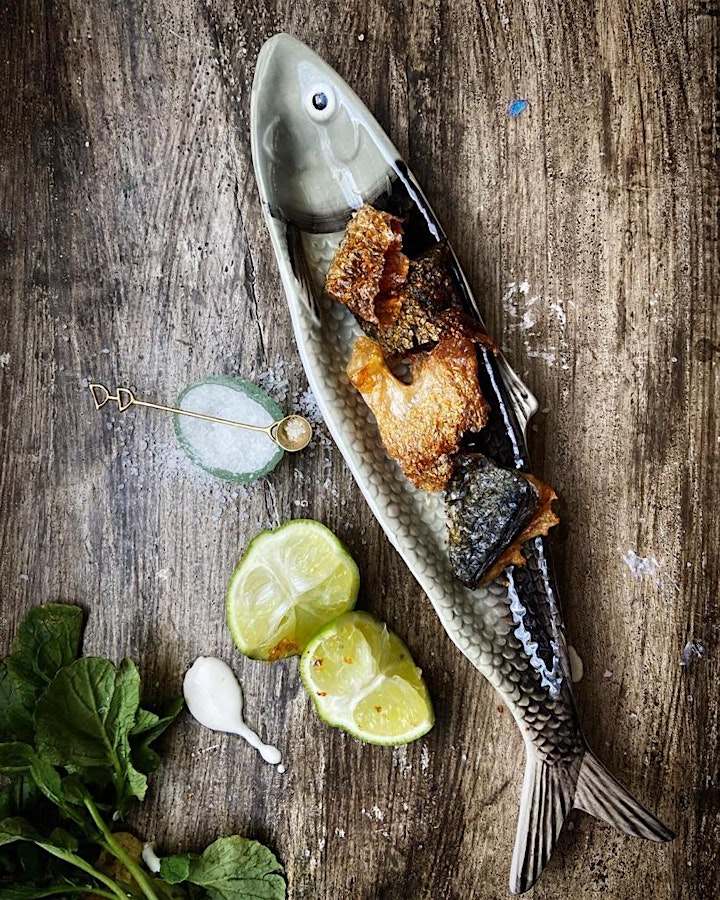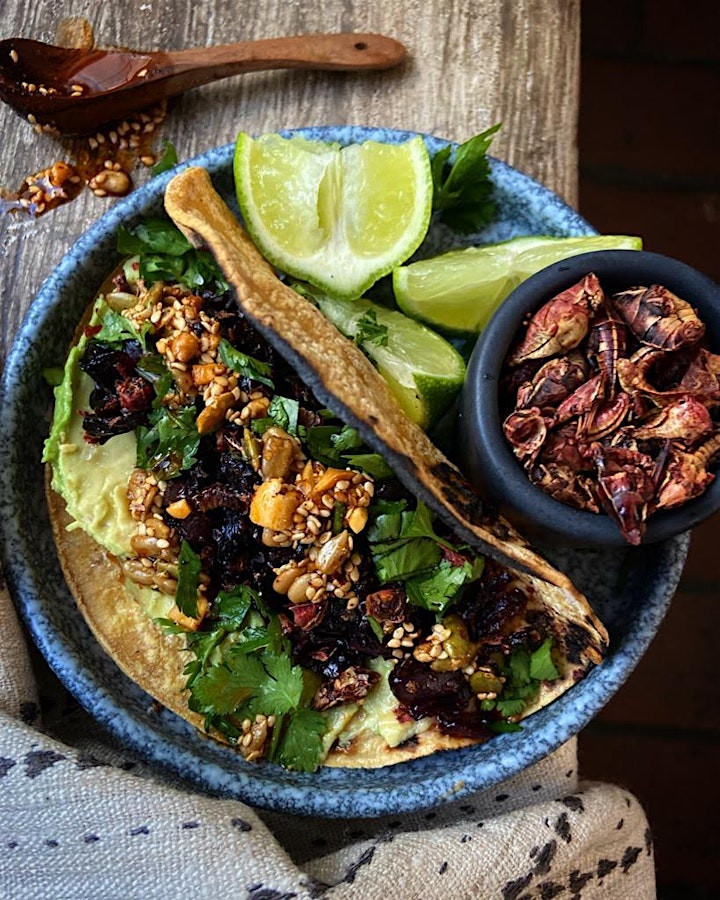 Date and Time
Location
Refund Policy