Event Information
Location
Larimer Lounge
2721 Larimer St
Denver, CO 80205
About this Event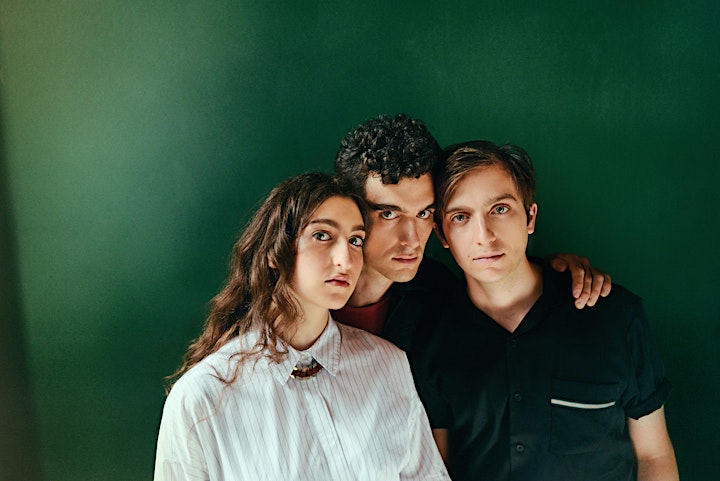 BAILEN's gorgeous harmonies, striking arrangements and evocative songwriting springs from a very deep well. Growing up in NYC, the siblings, David, Daniel (twins!) and Julia Bailen were raised by their professional orchestral musician parents, and the young trio immersed themselves in a record collection that included Simon & Garfunkel, Joni Mitchell, Carole King and The Band. Their amazing three-part harmonies have been compared to The Staves and Fleet Foxes, however, on their debut album, Thrilled To Be Here, BAILEN have created something all their own. Produced by GRAMMY-Award winner John Congleton (St. Vincent, Manchester Orchestra, The War on Drugs), BAILEN's shiny gleam and meticulous songcraft combine with the group's unusual self-awareness, musicality and bite.
Named one of Sofar Sounds' Artists to Watch in 2018, BAILEN has toured or collaborated with The Lone Bellow, Amos Lee and Joseph, among many others. Modern, melodic and soulful, BAILEN is twisting pop music in new directions, an undeniable, and welcome new arrival.
Website | Facebook | Instagram | Twitter
Gracie and Rachel are a study in duality: light and dark, classical training with a pop sensibility, Californians in New York. Their music pits anxiety and tension against an almost serene self-assurance. The result is a compelling juxtaposition of Gracie's piano and lead vocals and Rachel's violin and voice, augmented with stark percussion. Though they make music as a duo, Gracie and Rachel together far exceed the sum of their parts. Like their stylized color palette of black and white, their instrumentation appears simple and spare at first glance, but there's a powerful prism effect at work that brings us back to the concept of duality: their songs are intimate and expansive, questioning and confident. The nine orchestral-pop songs on 'Gracie and Rachel' tell a story that's rooted in the truth —their truth — but retain an enigmatic air that makes them relatable to anyone who has ever found their heart racing with doubt and pushed forward regardless. Their journey through adventurous youth and cohabitation is evident on their self-titled debut full length which was released on June 23rd.
Performers
Date and Time
Location
Larimer Lounge
2721 Larimer St
Denver, CO 80205
Refund Policy