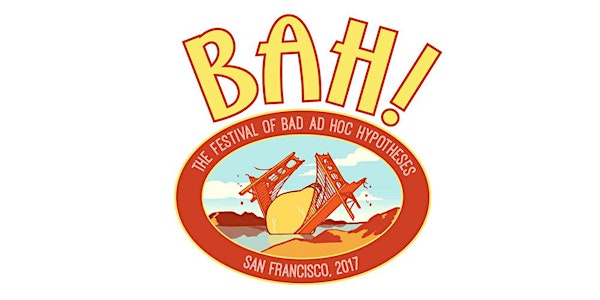 BAHFest West
When and where
Location
The Castro Theatre 429 Castro Street San Francisco, CA 94114
Description
BAHFest is a celebration of well-argued and thoroughly researched but completely incorrect scientific theory. Our brave speakers present their bad theories in front of a live audience and a panel of judges with real science credentials, who together determine who takes home the coveted BAHFest trophy. And eternal glory, of course.
Come join us for BAHFest West 2017 on Friday, October 27th at the Castro Theater in San Francisco.
Keynote - Adam Savage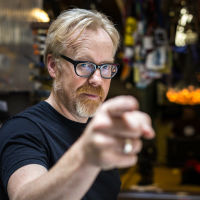 Adam Savage is an industrial design and special effects designer/fabricator, actor, educator, and television personality, known as co-host of the Discovery Channel television series "MythBusters" and "Unchained Reaction." He currently is the Editor-in-chief of Tested.com. His model work has appeared in major films, including "Star Wars Episode II: Attack of the Clones" and "The Matrix Reloaded."
Host - Dr. Kelly Weinersmith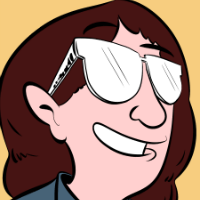 Dr. Kelly Weinersmith is an adjunct assistant professor in the BioSciences Department at Rice University. Kelly's research on parasites that manipulate the behavior of their hosts has been featured in National Geographic, The Atlantic, Science, Nature, and BBC World. She co-hosts the podcast Science…sort of, and her new book Soonish: Ten Emerging Technologies That'll Improve And/Or Ruin Everything is out through Penguin Press on October 17, 2017.
Judges
Maggie Koerth-Baker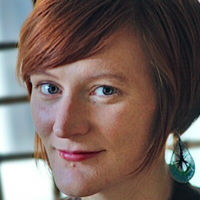 Maggie Koerth-Baker is the senior science writer for the data journalism site FiveThirtyEight. Previously, she was a columnist for The New York Times Magazine and UnDark. Maggie is a 2015 Harvard Nieman Fellow and a member of the board for the Council for the Advancement of Science Writing.
Carl Zimmer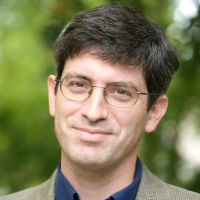 Carl Zimmer is a columnist for the New York Times, where his column "Matter" appears each week. He is the author of thirteen books on science, and is a frequent guest on radio programs and podcasts such as Radiolab. In 2016, Zimmer won the Stephen Jay Gould Prize, awarded annually by the Society for the Study of Evolution to recognize individuals whose sustained efforts have advanced public understanding of evolutionary science.