Description
Bahamas Cruising

Carnival Freedom
Carnival Freedom offers some of the latest and greatest features across our fleet. As you explore the ship, you'll find food options galore. Feast your eyes on dining rooms Posh and Chic, and look to Freedom Restaurant on Lido Deck for mouth-watering Guy Fieri burgers at Guy's Burger Joint, plus the greatest tacos and burritos this side of the pier at BlueIguana Cantina.
For every great food spot, there's a great place to enjoy drinks, too, from the toe-tapping Scott's Piano Bar to the always-hoppin' 70's Dance Club. New libation hotspots include Alchemy Bar (cocktail magic central) and SkyBox Sports Bar (the 50-yard-line of fun). An outdoor, seaside bar is practically a cruise ship requirement, and everyone's favorite is here… whether it's the RedFrog Rum Bar or BlueIguana Tequila Bar. (Or hey, both!) The rum bar's older brother, RedFrog Pub, features drinks, live music and traditional pub games. Topping off adult-time is the one-and-(adult)-only Serenity Retreat, where total relaxation is not only encouraged, but pretty much required.
If you're a kid, Carnival Freedom means you're in for a treat. Not only will you find new friends at one of three youth spaces — like the all-new Camp Ocean — but you can splash around with them in one of our many pools, speed down the Twister Waterslide, or once you dry off, challenge them to a round of mini-golf. Oh, and adults — don't get jealous; your inner kid gets to do all this stuff too!
Up on stage is Playlist Productions, featuring songs you know… and dance moves you'll soon be using. And for a chance to get up on stage yourself, there's Hasbro, The Game Show, where kids of all ages — even you, grandma — compete in larger-than-life Hasbro games come to life!
And for the cherry on top… it's actually called Cherry On Top. It's the spot for something special, whether that something's a little something sweet — or simply a little something to sweeten a special occasion.
Intenary:
Day 1 - Departing Galveston 4:00 pm
Day 3 - Key West, Florida 10:00 am to 6:00 pm
Cruises to Key West are packed with coastal-town energy and layers of American history just waiting to be discovered. Enjoy a laidback Caribbean vibe with a dash of the high life on Carnival cruises to Key West. The southernmost island of the Florida Keys, Key West is a sunny, fun-loving place with plenty of charm, and more than a little touristy goofiness. (But that's optional.) Key West cruises deliver you to palm-shaded streets lined with gaily-painted bungalows, vintage saloons and blooming tropical flowers. Whether life's a beach or you're life of the party, cruises to Key West definitely over-deliver.
Day 4 - Freeport Bahamas 8:00 am to 5:00 pm
Cruise to Freeport, Bahamas for the ultimate white-sand beach, crystalline-water daydream come to life. The action is sizzling in Freeport, the resort center of Grand Bahama Island. You'll find plenty of razzle-dazzle entertainment, from a casino to music clubs to barefoot beach bars. If that's the Bahamas you've come for, great! But if you're looking for the Bahamas with the seductive, palm-fringed beaches, gentle turquoise seas, and nature at its most vivid… Freeport has that, too. On a Carnival cruise to Freeport, you can enjoy a sun-baked day of your own kind of fun. Cruise to Freeport, Bahamas, and make your island getaway fantasies come true.
Day 5 - Nassau Bahamas 7:00 am to 4:00 pm
Sightseeing, swimming and soaking up the Caribbean flavor — it's all yours for the taking on a Carnival cruise to Nassau, Bahamas. Boasting balmy breezes and jumping to a bouncy calypso beat, Nassau promises sizzling fun in the sun. The historic and cultural heart of The Bahamas is one of the world's most popular cruise destinations — one million travelers board cruises to Nassau every year. Carnival guests come for fine beaches, shopping, water sports, and fun-filled attractions at the Atlantis Resort, connected to Nassau by a bridge to Paradise Island. Throw in a chance to swim with dolphins, or do a little slipping and sliding at a water park, and it's clear what makes Nassau a top spot for cruisers of all ages.
Day 6 - Fun Day at Sea
Day 7 - Fun Day at Sea
Day 8 - Galveston, TX 8:00 am
Includes:

All you can eat foods

Complimentary Beverages

Game Show

Lip Sync Battle

Themed Nights

Live DJ

Live Entertainment and more
Not Included:

Travel Insurance (recommended)
Gratuity ($13.99 per day per person)

Payment Schedule Per Person:

$25 due 11/25/2018

$250 due 04/29/2019

Final Payment due 06/29/2019
Cancellation Policy Penalty Per Person is based on cruise rate:

$250 Penalty Cancelled between 06/30/2019 to 07/15/2019

50% Penalty Fee Cancelled between 07/16/2019 to 08/29/2019

75% Penalty Fee Cancelled between 08/30/2019 to 09/15/2019

Full Penalty Cancelled after 09/16/2019
What's included in Vacation Protection
TRIP CANCELLATION
In life, you never really know what may happen… but you can rely on the Vacation Protection trip cancellation. If you need to cancel for some of the most common reasons (severe weather, illness, etc.) you'll get 100% of the cost of your trip back, in cash. If you need to cancel for any reason not listed in the plan — any reason at all — you'll get 75% back in a Future Cruise Credit Certificate.
TRAVEL INSURANCE
2
(Underwritten by Nationwide Mutual Insurance Company and its affiliates, including Nationwide Life Insurance, Columbus, Ohio)
Sail through your vacation with less to worry about.
Trip Interruption - Up to total Trip cost reimbursement if you must start your vacation late or need to come home early due to illness, injury and more.

Baggage: Up to $1,500 if your stuff is lost, stolen or damaged, and up to $500 reimbursement if you have to buy

necessary

items while your bags are delayed 24+ hours

Medical: Up to $10,000 if you get sick or injured on your vacation

Emergency Evacuation: Up to $30,000 for emergency medical evacuation and repatriation (services provided by On Call International)
NO PASSPORT NEEDED, BUT RECOMMENDED!! IF NO PASSPORT MUST HAVE VALID STATE ISSUED ID AND BIRTH CERTIFICATE!!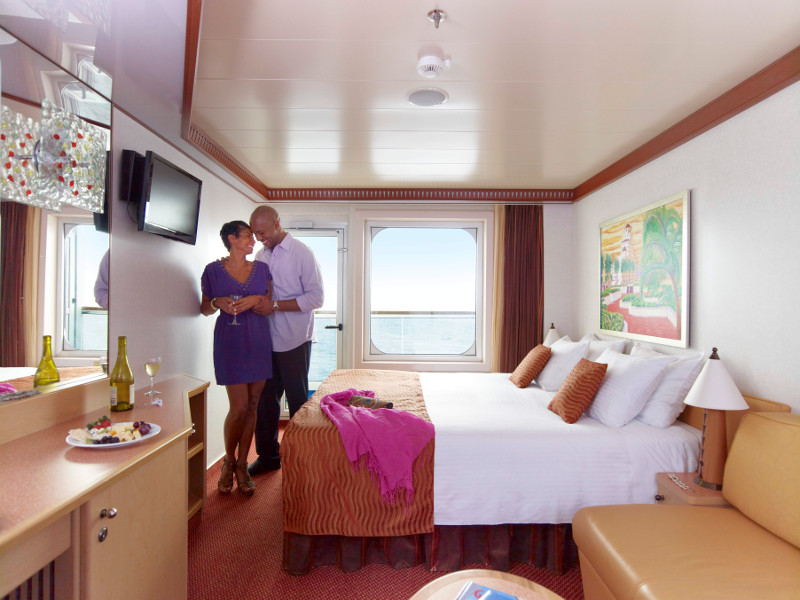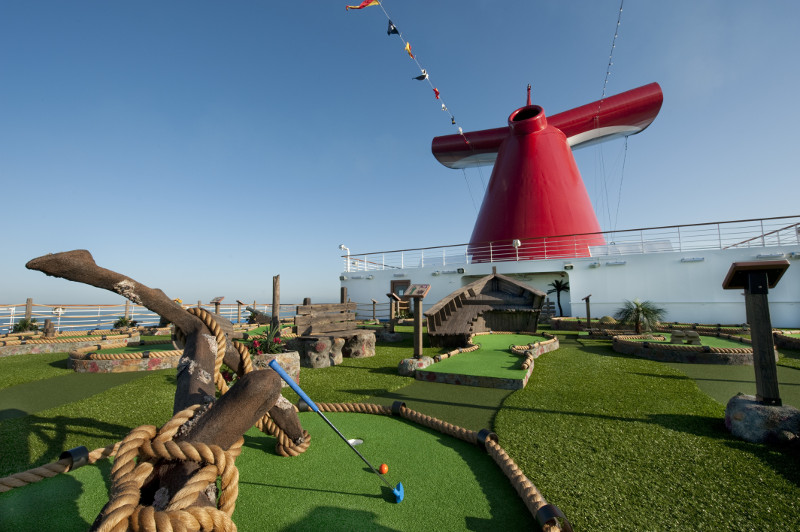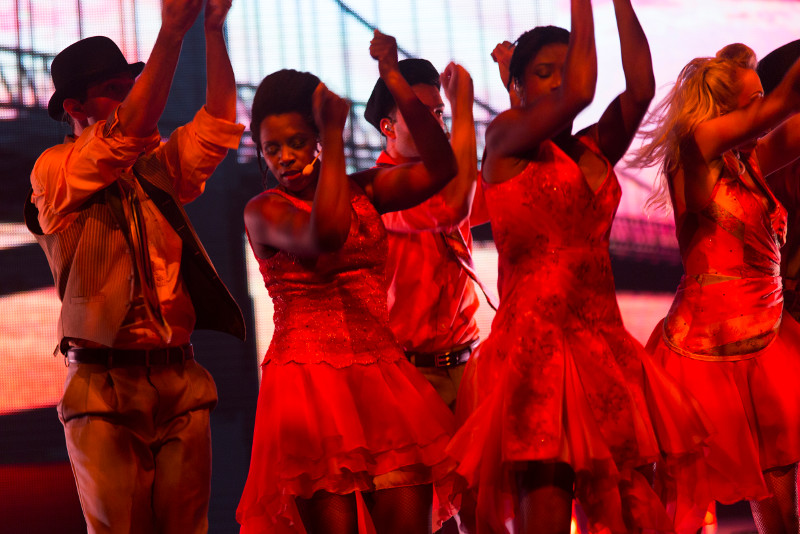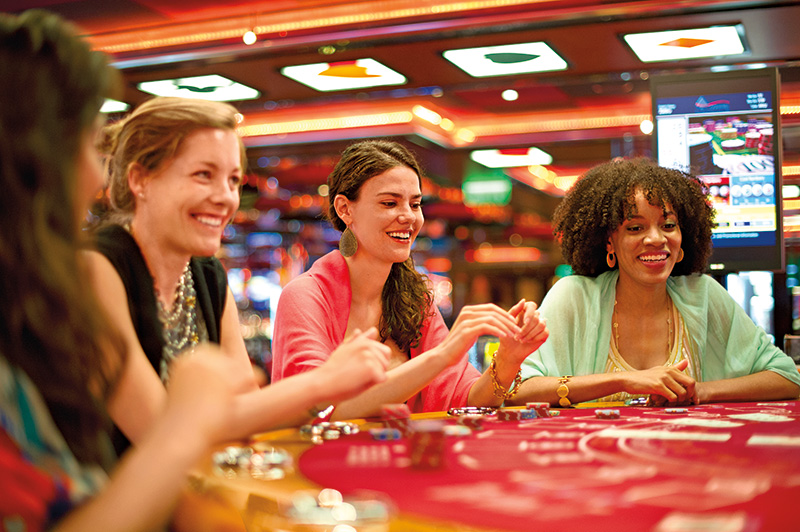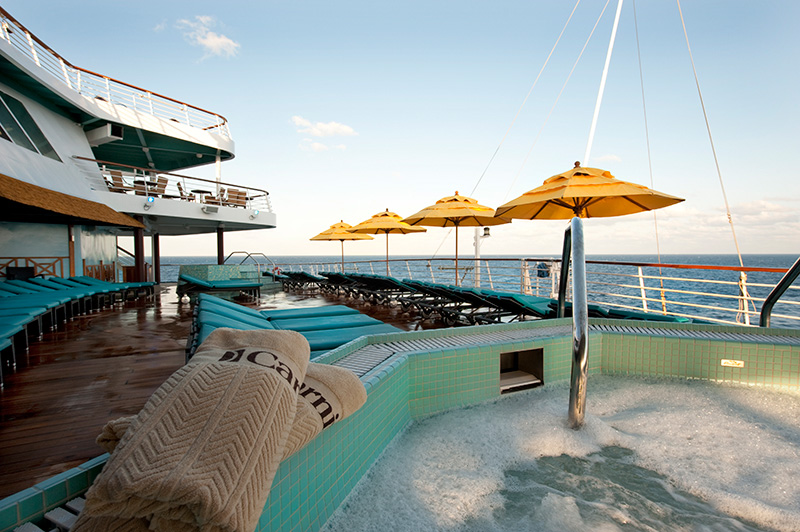 KIDS AND TEENS HAVE FUN TOO!!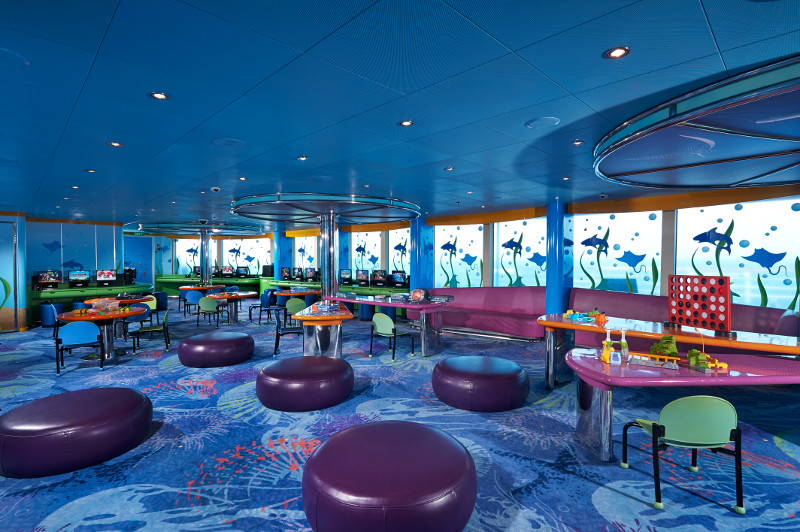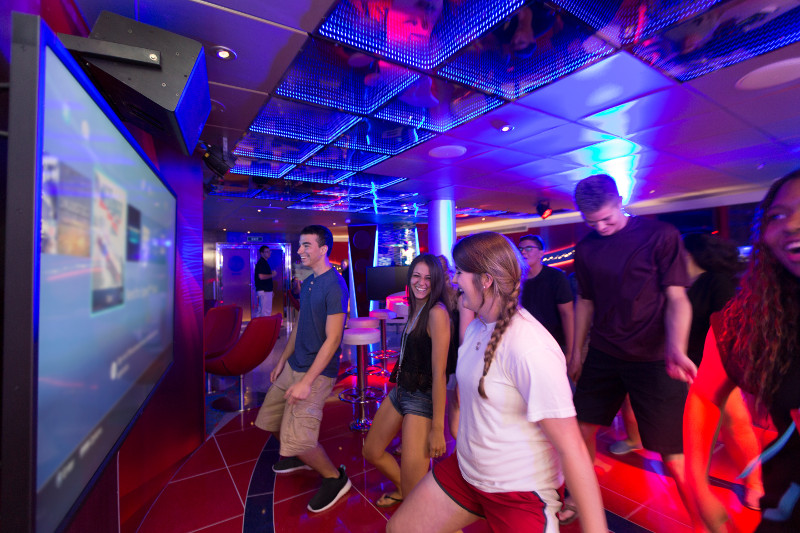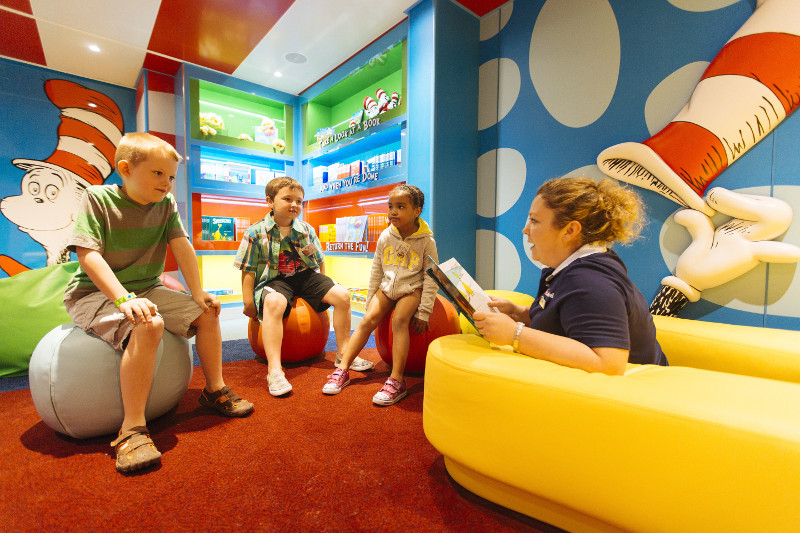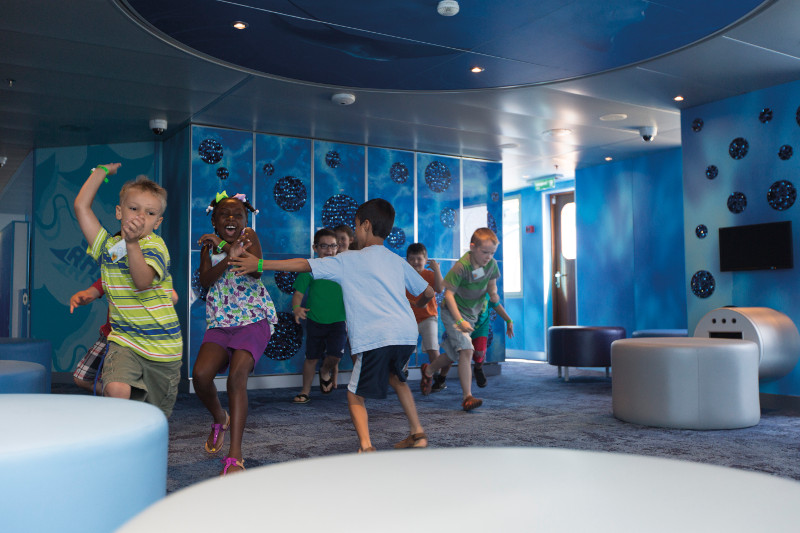 Terms & Conditions
DEPOSITS: All deposits and subsequent payments are non-refundable. Please review the cancellation policy before making your reservation.
PASSPORTS: Passports are NOT required, but are strongly recommended. If not using a passport, an original, legible copy of your birth certificate and original non-expired government issued photo ID is required to board the ship. Please review TRAVEL DOCUMENTS to learn more about required travel documents.

CANCELLATION POLICY: All deposits and subsequent payments are non-refundable. This applies even if insurance is purchased. If you cancel before September 29, 2019, you may be eligible to transfer your payments (not including full deposit of $100-$300 per person)) to another trip you book with S2S Travels within 12 months of your original booking date. Your cancellation must be received in writing prior to Septemeber 29, 2019. After this date, you will need travel insurance to receive any compensation. Please remember you must keep your payments current to avoid forfeiting any discounts, promotions, incentives or risking complete cancellation without refund.
NAME CHANGES: Name changes are allowed for free up until your room is assigned only. Once your room has been assigned, a name change fee will apply. See below for name change fees. If the new traveler is replacing someone who has missed payments, the new traveler will be required to make those payments at the time he/she is added. If the missed payments have caused the cabin rate to be forfeited, the current rates will apply at the time the new payments are received. In the event that we sell out of space prior to the payment being received by the new traveler, the initial deposit and all other payments received will be forfeited.
Please note, complete names changes of everyone on the reservation are not allowed. At least 1 original traveler who booked in the room must remain on the reservation at all times, otherwise, this is considered a cancellation, not a name change.
TRAVEL INSURANCE: We strongly recommend you purchase travel insurance for your vacation investment. Travel Insurance can protect you if you need to cancel after final payment, your baggage gets lost, you get hurt on your trip and more. The cost for travel insurance is usually around 5-10% of the cruise rate. Factors such as state of residency, age of traveler and trip destination are all included in determining the cost.
ONLINE CHECK-IN: All travelers are required to complete his/her online check-in prior to the cruise. FAILURE TO COMPLETE ONLINE CHECK MAY RESULT IN YOUR BEING DENIED BOARDING OF THE SHIP. You can complete your online check in at any time once your cabin has been assigned. Please visit Online Check-IN to create your account today! Once full deposit is paid you will get an invoice with Booking Number
TRAVEL DOCUMENTS: Currently, only proof of citizenship (birth certificate) and a government-issued photo ID is required to cruise to the ports on our schedule. However, we HIGHLY RECOMMENDED you take a PASSPORT or a US PASSPORT CARD on your cruise. Without a passport, you will not be permitted to fly into or depart some of the places visited by air if necessary, even in case of an emergency. Please note: passports are required to be valid for 6 months from your return date.
TRAVELING WITH MINORS: The minimum age for cruising is 6 months. Children under 18 years of age not traveling with both parents or legal guardian(s) may need to present a notarized letter from the absent parent/guardian granting permission to travel outside the United States and provide emergency medical care if necessary.
S2S Travels is not responsible for lack of compliance to provide proper documentation to cruise authorities. It is the responsibility of the traveler & the traveler's parents/guardians to provide proper documentation to port authorities.
BRINGING BEVERAGES ON BOARD: Bottled beverages of any kind (including bottled water) are STRICTLY PROHIBITED from being brought onto a Carnival Cruise, with the exception of wine or champagne. Currently, guests 21+ are permitted to bring one (1) standard-sized bottle of wine or champagne on board per person in their CARRY-ON BAG. Carnival Cruise Lines reserves the right to update, change or modify the liquor policy at ANY TIME. Mayfield Elite Travel is not responsible for any changes to the beverage policy. Please visit Carnival's website to read the complete LIQUOR AND BEVERAGE POLICY prior to your cruise. S2S Travels is not responsible for any beverages confiscated and/or discarded due to failure to comply with CARNIVAL CRUISE LINE'S LIQUOR AND BEVERAGE POLICY.
DINNER DRESS CODE: ** MEN ** - Please be advised that some cruise restaurants may require long pants, collared shirt, & closed-toe shoes. Please pack accordingly.
ADDITIONAL TERMS: Carnival reserves the right to asses a fuel surcharge if a rise in the market price of oil necessitates a supplement. There is no fuel surcharge currently in place. Taxes, fuel surcharges, port charges, and all fees are subject to change.
S2S TRAVEL DISCLAIMER: S2S TRAVEL will not be responsible for any accidents involving bodily injury or death, property damage, charges of libel, slander, arrest, detention or imprisonment incurred while traveling during an event sponsored and/or booked by S2S Travel. By attending this event, you agree to not hold S2S Travel (or any S2S Travel entity), responsible for any errors or omissions relating to this event. events planned are subject to change.
.