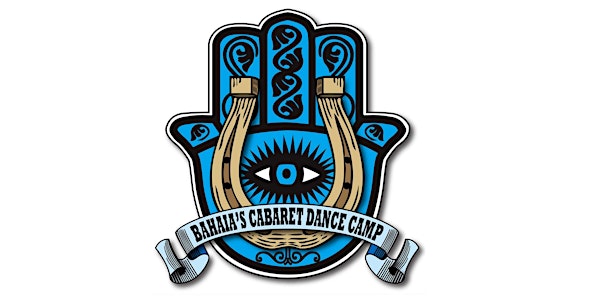 Bahaia's Cabaret Dance Camp: "Camparet" 2018
When and where
Location
Camp Rio Vista & Camp Sierra Vista Rio Vista Rd Ingram, TX 78025
Description
ABOUT CAMPARET:
Imagine yourself immersed in dance, surrounded by the beauty of the Texas Hill Country. You wake each morning with a stretch on the green banks of the Guadalupe River. Your days are leisurely paced with morning and afternoon classes and plenty of time for hiking, swimming, shopping, practicing, and relaxing. Your nights are filled with music and dance, with henna, campfires, and with frienships old and new. This is Bahaia's Cabaret Dance Camp!
The first of its kind in Texas, Bahaia's Cabaret Dance Camp is held at Camp Rio Vista - a children's camp in the summer months. The accommodations are rustic, but not primitive. Lodging is provided in community cabins, all wired with electricity and screened-in to deter bugs. The attached baths have private stalls and hot water. Three hearty meals and snacks are provided by the catering staff in the indoor dining hall. Classes are held in a spacious, enclosed hall with a raised stage and a professional sound system. Shows and evening events are held on the river banks and in the dance hall.
The beauty of the Hill Country is breathtaking in October. This women's retreat is the perfect, serene environment in which to expand your creative horizons and revitalize your passion for dance! Event is limited to 50 campers - don't delay! Pricing includes all classes, shows, activities, meals and lodging. Be sure to select your menu preference and your t-shirt size. On our website, you will find thorough information, including a map and driving directions, a packing list, menu and class details.You will also be recieving our Camp Newsletter with information to keep you up to date.
WEBSITE FOR MORE DETAILS: www.cabaretdancecamp.com
REFUND/CANCELLATION POLICY: $150 deposit (on payment plan), or $150 of your initial payment (when paying in full) is non-refundable and non-transferrable. Refunds on the BALANCE paid are issued as follows up to 2 months out = 100%, up to 1 month out = 50%, less than 1 month = no refund. Saturday Day-pass is non-refundable and non-transferable.