Event Information
Refund Policy
Refunds up to 7 days before event
Description
A Bioneers Resilient Communities Network Event
Sustainability is about people. It's about you. It's about all of us -- together. To create a better future, we must honor the diverse experiences that make us human. But, at the same time, we must embrace the universal humanity that connects us all.
At Sustain Dane's Badger Bioneers Conference, we will explore the idea of human(ity) -- the duality of celebrating our diversity while deepening our connection. Neighbors, students, educators, activists, professionals, and volunteers will unite for a full day. Together, we will build a movement for a happy, healthy future in our region and beyond.
You are invited to be a part of it all. Gain new skills through hands-on activities that will challenge you to think outside the box. Dive into new perspectives with engaging speakers. Build relationships across sectors and neighborhoods. Learn how we fit into the national picture through video keynote presentations. Celebrate local changemakers with the Badger Bioneer Awards. Surround yourself with people who, like you, care about our community, economy, and planet.
At Sustain Dane's Badger Bioneers Conference, you can gain the skills, connections, and inspiration you need to make an impact. By exploring the kaleidoscope of our human(ity), we can find solutions -- together.
Join us for a transformative and uplifting day. All are welcome at Sustain Dane's 9th annual Badger Bioneers Conference on Wednesday, November 29 at the Gordon Dining & Events Center on the UW campus.
Each year at the conference, Sustain Dane recognizes individuals and teams who are working to achieve Big 'S' Sustainability, inclusive of a strong community, just economy, and healthy planet. The 2017 Badger Bioneer Awardees are:
Aaron Perry, Rebalanced-Life Wellness Association: Aaron's overarching goal to ensure that African American men living in under-represented communities, who bear the heaviest burden of disease and poor health status, can live fuller and healthier lives.

Natasha Smith, REAP Farm to School Program: Natasha's work brings fresh, local, sustainably produced food to children, establishes reliable markets for local farms using sustainable agriculture practices, and provides hands-on education in Madison classrooms.

Project Green Teen, Shabazz City High School: Project Green Teen's unique comprehensive curriculum literally takes students out of their comfort zones, giving them life-changing experiences through hands on environmental service learning.
Each awardee will be interviewed on stage about their journey, their work, and their vision for the future at the conference. Gain inspiration from sustainability champions in your neighborhood!
Scholarships are available! Please contact lucy@sustaindane.org to inquire about a full or partial scholarship.
---
- Meet the 2017 Badger Bioneers at the Cocktail Party on Monday, September 25.
- Learn more about the 2017 Badger Bioneer Awardees.
- Join the Badger Bioneers community as a sponsor.
- Learn about past Badger Bioneers Conferences.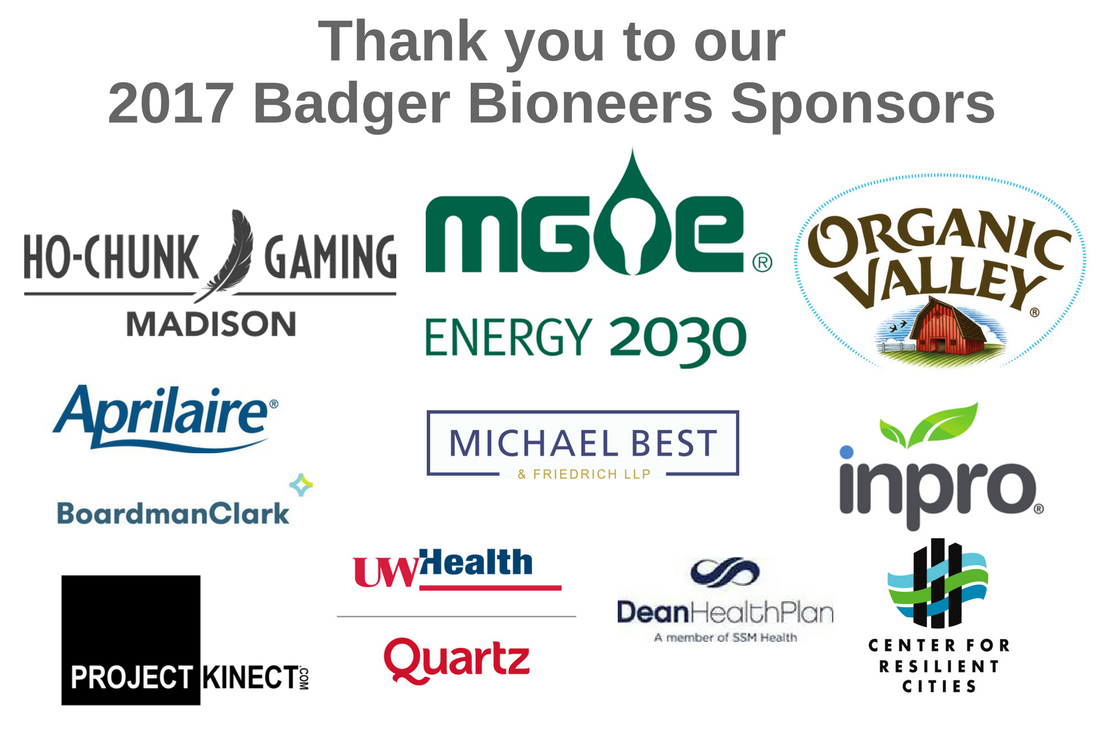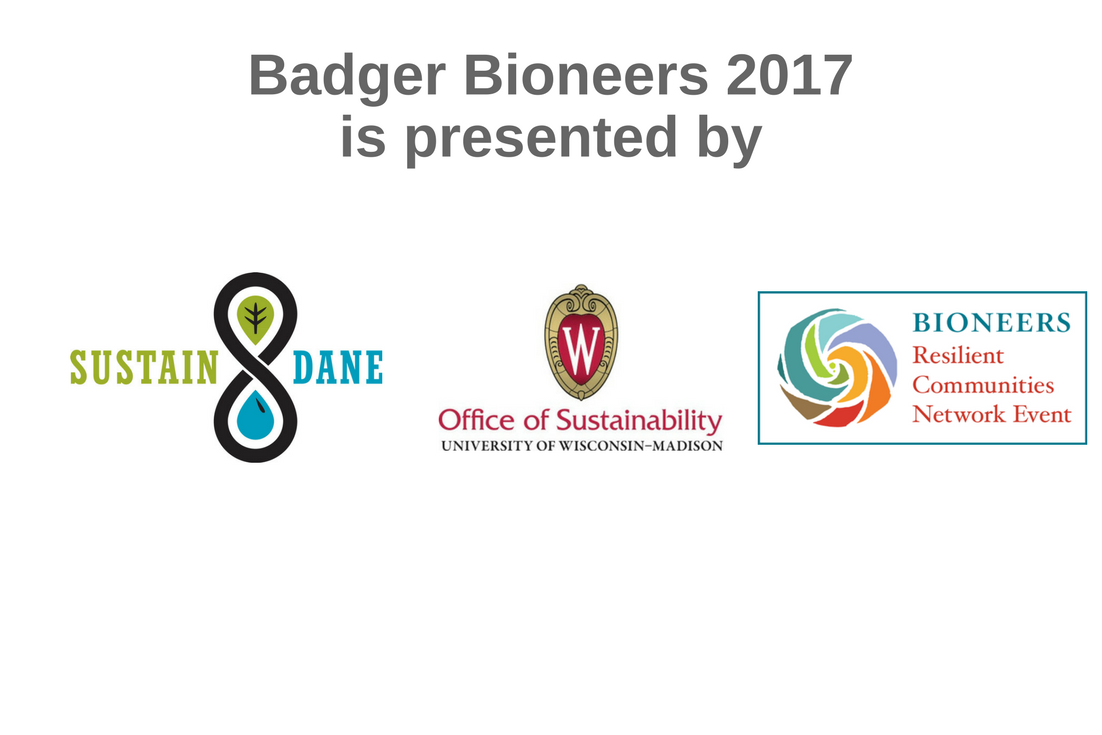 Date and Time
Location
Refund Policy
Refunds up to 7 days before event