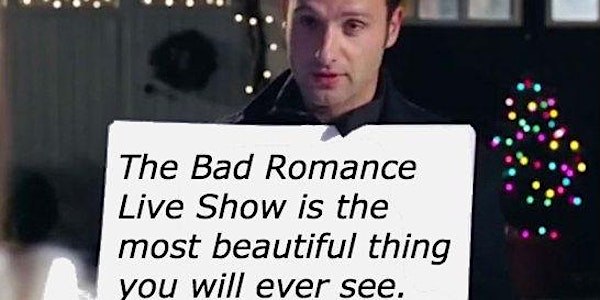 Bad Romance Live Show: Love Actually
Presented by the Brooklyn Podcast Festival
Performers
Jourdain Searles, Bronwyn Isaac
Location
Union Hall
702 Union St.
Brooklyn, NY 11215
Bad Romance Live Show: Love Actually
About this event
The hosts of the Bad Romance Podcast Jourdain Searles (New York Times, Bitch) and Bronwyn Isaac (Vice, Showtime) are dedicated to exploring all of the tropes and pitfalls of the romantic comedy genre from a place of love. The duo will be bringing their brand of playful but incisive criticism to the rom-com classic "Love Actually" for a live audience. In order to thoroughly explore the pathos of this holiday film, they'll be joined by cultural critic and popular Youtuber Kyle Kallgren (Brows Held High) who will help them answer the ultimate question about this movie: is it full of romance or delusion? Or perhaps more accurately, is there a difference between romance and delusion?

About the Brooklyn Podcast Festival
Launched in 2017, the Brooklyn Podcast Festival is a celebration of innovative, engaging, and informative podcasts of all genres, the artists who create them, and the community surrounding them. The Festival gives audiences the opportunity to see their favorite podcasts live and a chance to discover new and up and coming shows.
WNYC Studios and Relix are media partners of the Brooklyn Podcast Festival.