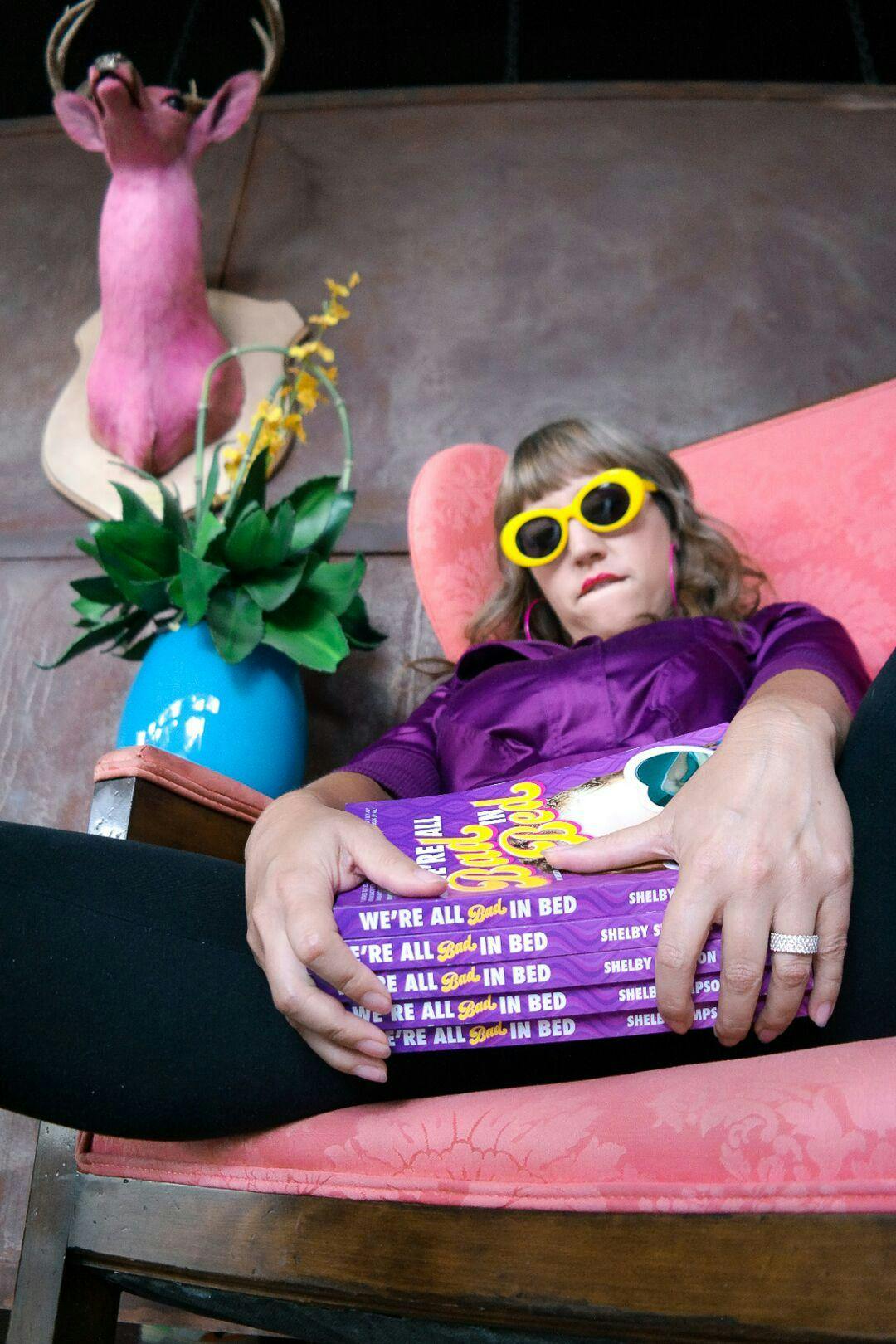 About this Event
Let's talk about sex, Kansas City! 
Award-winning author, Shelby Simpson has taken her no-holds-barred, grandma-panties-and-all, walk-of-no-shame book, "We're All Bad In Bed," and adapted it for the stage. Throw yourself into a boozy and non-judgmental atmosphere where audience members are encouraged to blush, laugh so hard they snot, sing along with the raunchiest rap the 90s had to offer, and punch their best friend on the shoulder because oh my god, Stacy, you know you did that EXACT thing with that guy you picked up at the bar last week. You are SUCH a freakout. 
https://www.facebook.com/badinbedlive
https://www.instagram.com/badinbedlive/ 
https://twitter.com/BadInBedLive
Calvin Arsenia Info:
Recently voted Pitch Kansas City's Best Musician 2018, and featured on NPR.org, NEWNOWNEXT, and Pride.com, Calvin Arsenia has built a reputation for turning the arts world on its head. 
Arsenia's angelic, classically-trained voice soars over audiences, enchanting even the fussiest of fans, beckoning them to join him as he flirts between genres. 
"Jeff Buckley meets Nina Simone with this soul of Sam Cooke, and the sparkle of Bjork." 
But the music is just one part of his prodigious performances, for Calvin believes the art is in crafting the perfect moment. His music is best served live, with sensational performances and high fashion from the visually striking performer who stands at 6'6". Arsenia's height, energy, and curated environments fill the often intimate spaces he performs in. Brought into 9 countries through public and private grants in less than a decade, Arsenia builds a scene for his audience packed with beauty and lasting delight.