Event Information
Location
Lost Lake
3602 E. Colfax Ave
Denver, CO 80206
About this Event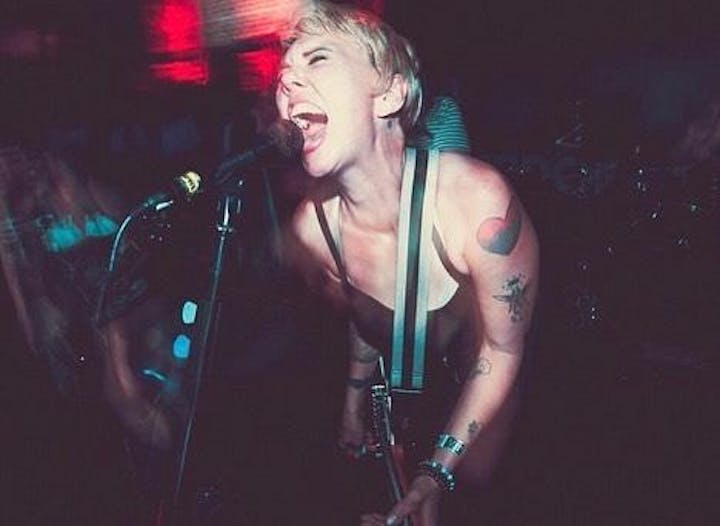 Jennie Cotterill - Lead vocals/guitar
Linh Le - Bass/backup vocals
Stacey Dee - Lead vocals/guitar
Myra Gallarza - Drums
"Shove your labels / we'll flip your tables / and we won't apologize / for causing a scene." – Bad Cop/Bad Cop, My Life
The lyric above is essentially a mission statement for Bad Cop/Bad Cop, who prove that the best way to battle sexist stereotypes about women in bands is to play well, and to play hard.
With catchy hooks, three part harmonies, and a drummer who fires her 'guns' harder than most of her male compatriots, Bad Cop/Bad Cop bring to mind the '90s heyday of chicks who actually rocked, from the snarl of The Distillers and synchronized vocals of Dance Hall Crashers to the guitar prowess of The Muffs and wry lyrics of Lunachicks.
All hailing from different parts of the U.S., the foursome met in Los Angeles while playing in bands like Compton SF, The Radio Sweetheart, The D'Maggs, The City, Angry Amputees, and Cunt Sparrer. Eventually realizing that their combined talents and influences would be greater than the sum of their parts, they launched the band in 2011 and quickly became the big sisters of the DIY punk scene, about which Jennie says "We have been so lucky to participate in such a supportive, inclusive, and active scene [with] great people working together and encouraging each other."
After playing at the "Lilith Bear" party during San Francisco Bear Pride 2013, they were supported and encouraged by an unlikely audience member: NOFX's Fat Mike. "After our set, Mike approached and said he liked all the songs and Fat Mike decided then that he was going to do something with our band. I almost crapped myself, and the rest is history," says Dee.
Now in the Fat Wreck Chords fold, look for their 7" titled Boss Lady in the immediate future.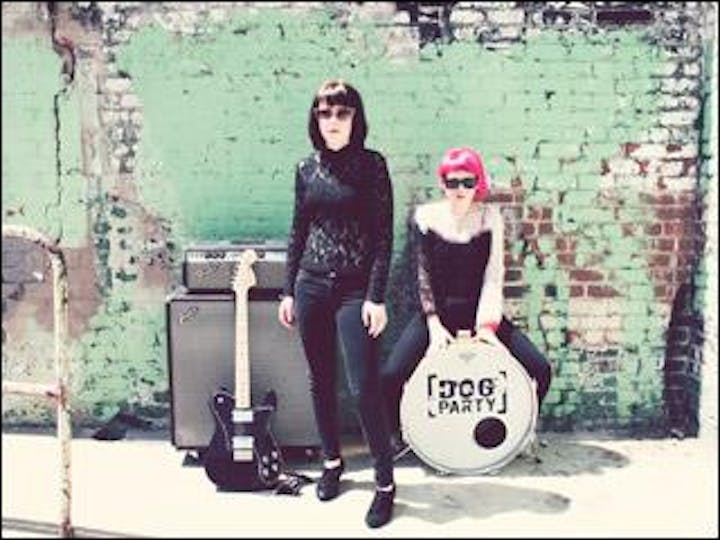 Dog Party! Catchy melodies, tight harmonies, fuzz pedals and big drums; what more could you possibly want in a rock and roll band? Formed in 2007 by sisters Gwennie and Lucy Giles, the duo draws influence from the classic sounds of the Ramones as well as contemporaries Ty Segall to synthesize their own unique style. Careful listeners will also notice a nod to bands like Cub and Tiger Trap, the former of Sacramento, CA lineage as well.
Adding a recent tour with Swimmers to their tour credentials that already include tour dates in Germany, Switzerland, Austria, Italy, France, and across the Unites States. Dog Party will be hitting the road all summer, including two Southern California Burger Records showcases.
Both play a multitude of instruments, but their live show consists of Lucy on drums and Gwendolyn on guitar with both sisters sharing lead vocal duties. The Dog Party live show owes a debt of influence to old Bikini Kill footage they both have absorbed, and also Sex Bob-omb — that's right, the fictional band from the cult comic book series Scott Pilgrim vs. the World. They have an uncanny ability to incite nostalgic awe in older audience members, while fueling the fire of frenzied dancing in the younger ones.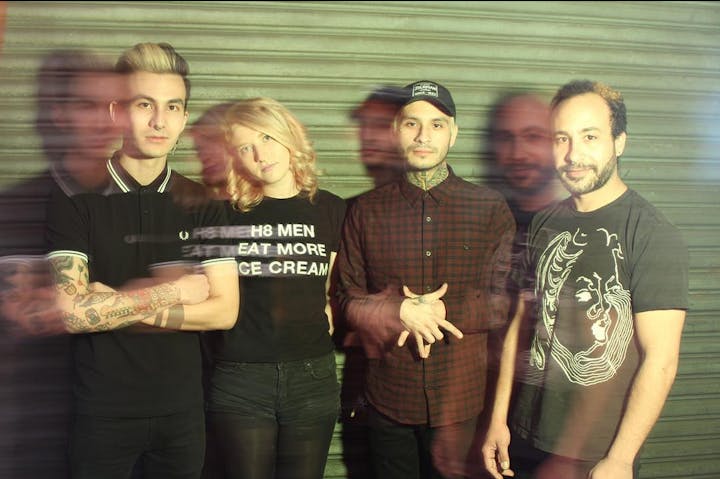 PITY PARTY is an emo pop-punk band from Oakland, CA. Characterized by their frenzied, unforgettable live shows and their fierce dedication to DIY and mental health advocacy, Pity Party have been spreading their wild, barely-holding-it-together energy across the US since 2014.
Date and Time
Location
Lost Lake
3602 E. Colfax Ave
Denver, CO 80206
Refund Policy