Bad Batch Premiere and Film Screening Party

Thursday, October 21, 2010 from 7:30 PM to 10:00 PM (PDT)
Event Details
From nightly news stories on medical marijuana legislation to hit films like Pineapple Express, whether you like it or not, pot is hot. As Californians arrive closer to the Proposition 19 vote for medical marijuana legalization on November 2, advocates are fighting fiercely for the cause as opponents are scrambling to impose regulations. This polarity is reflected in cinema as well, with the substance most commonly depicted as either a hilarious holy grail or a gateway to harder, darker substances.
The debut feature from producer-writer-director, Abe Schwartz, Bad Batch follows two African-American cousins and one Jewish hipster chick who can't handle an intense pot brownie high one night. Sexual, psychological, and social tensions ensue as the characters soar higher and higher in close to real-time, ultimately landing in a dramatic, sobering place.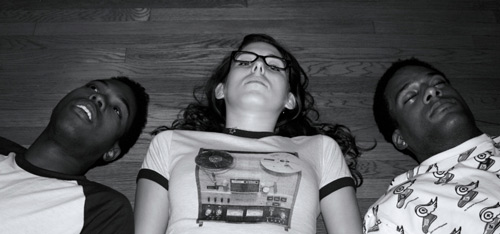 "While Bad Batch may look something like Kevin Smith's Clerks at first, it is quick to show it's a much different breed of contemporary counter-culture filmmaking."
- WeAreMovieGeeks.com
"…has an early Kevin Smith or Richard Linklater vibe, and lends itself to the small screen."
- Cinematical.com
Bad Batch will be making its public premiere on Oct. 21, 2010 at Downtown Independent Theater in Los Angeles, California.
Creating an interactive experience for the attendees, the premiere will feature music from Wyatt Keusch (whose unique brand of electronica is also featured in the movie), a screening of the 70-minute film and a Q & A with the cast and crew.

View the trailer at potbrownies.net.
Get your own copy of Bad Batch for $4.20 & "consume" even on your mobile device.
When & Where

Downtown Independent
251 South Main Street
Los Angeles, CA 90012


Thursday, October 21, 2010 from 7:30 PM to 10:00 PM (PDT)
Add to my calendar
Organizer
"Bad Batch" is the first feature to be written, directed, and produced by Abe Schwartz.
Abe  grew up in suburban Philadelphia, graduated from Penn State, and works as a writer in Los Angeles.  He's written on studio rewrites as well as ads for movies, TV shows, videogames, soft drinks, fashion, beauty, and weight loss products. He also writes for The Huffington Post.
Abe is next planning to produce an HBO-style TV pilot and maybe pitch a reality show or two.