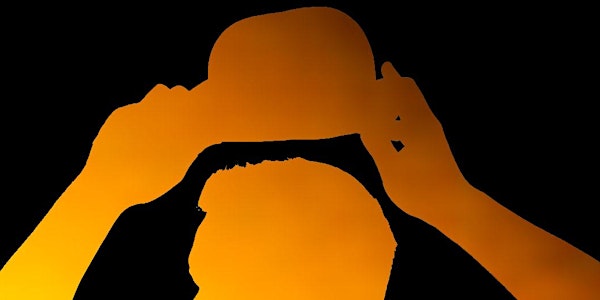 Multiple dates
"Backyard Magic Show" by James the Magician
Brand-new magic performed in a backyard.
Date and time
July 12, 2021 · 6:30pm - September 20, 2021 · 7:45pm CDT
About this event
"Backyard Magic Show" by James the Magician (James Ember)
James will be performing some fresh new magic in his own backyard. The magic is engaging but distancing will be provided.
James the Magician is an Interactive Comedy Magician.
Location:
Near east side of Madison.
After signing up, you will receive an email with the specific address.
Logistics and Accessibility:
This will be a backyard magic show limited to 20 attendees for social distancing. If there is need for wheelchair access, there is a slope to get to the space but it is over grass. There may be a requested donation with no minimum.
Other Info:
Performance will continue in light rain and people can bring umbrellas. If rain is a downpour, performance will be canceled.
A Home Stretch Performance
Home Stretch is a "distributed festival" of small artistic acts taking place in Madison, WI between the summer solstice (21 June) and the autumn equinox (22 September). By appointment, local artists are offering intimate performances and other arts experiences throughout the summer.
In this time of transition between COVID lockdowns and eventual reopening, Home Stretch explores how forms of performance and other kinds of aesthetic sociality can help us re-learn how to be together.
The title Home Stretch refers less to the idea of the final part of a race, since the pandemic is far from over. Rather, it's about artists stretching their homes into public space, and the public stretching out of lockdown bit by bit. These art experiences are a chance to stretch both social and artistic muscles.
All events are free to attend, though some performers may pass a hat or request donations to specific causes. Information and registration is at homestretch.art.
Home Stretch is a project of Spatula&Barcode, a Madison-based arts collaborative devoted to conviviality, criticality and commensality. More information about Spatula&Barcode can be found at https://spatulaandbarcode.net/ and you can follow @spatcode on Instagram (if you post about Home Stretch on social media, we encourage you to use #homestretch).
Home Stretch is funded in part by grants from the University of Wisconsin Division of the Arts and the Madison Arts Commission, with additional support from the Wisconsin Arts Board.
About the organizer
Spatula&Barcode is dedicated to making events in which the performance of place and of hospitality are central aesthetic concerns. Discourse, food and swag are persistent elements of our work.
Spatula&Barcode was founded in 2008 by Laurie Beth Clark and Michael Peterson (both Professors in the Department of Art at University of Wisconsin - Madison).