Description
You are invited to an authentic Italian dinner created by an Italian chef, at our backyard Italian Bistro. Experience Italian cooking at its finest.
Our menu is as follows: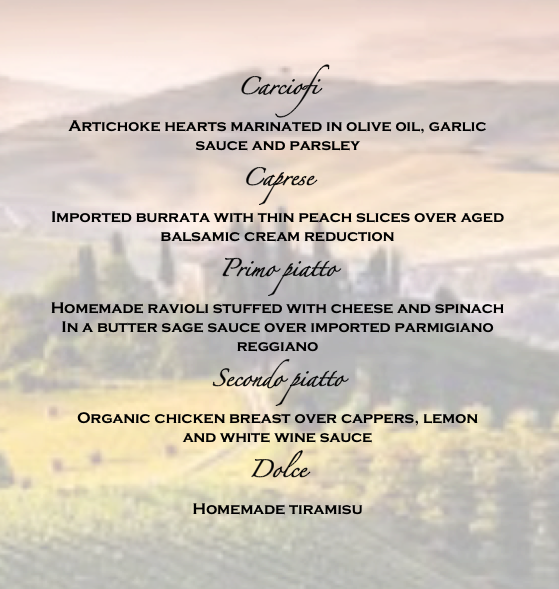 Tickets: $40 per person.
Wine is not included. Please feel free to bring your favorite wine and enjoy an authentic Italian experience.
Seating is limited, so please make your reservations early.
Family style dining for 25.
Meet others that appreciate fine Italian food and culture.
Feel free invite friends and family members.
Make sure to inform us about any food allergies that you may have.
Buon Appetito!
Don't miss this opportunity to enjoy an authentic Italian experience in a unique and relaxed setting.
If you have any questions, please contact our organizers
Laucarranzam@gmail.com or jean.vreeland11@gmail.com