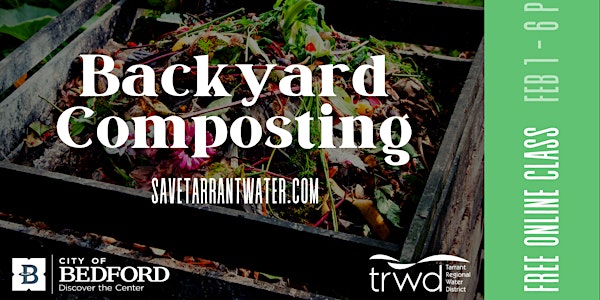 Backyard Composting
An online class about setting up your own backyard compost pile.
About this event
Turn yard and kitchen scraps into lush compost to use in your garden!
Join our free online class to learn how!
Composting at home can reduce waste sent to the landfill and create soil amendments for a heathy landscape. Compost piles can be made in a variety of ways and be maintained for different purposes.
Learn about:
• Benefits of composting
• Designing a pile
• Container options
• Effective methods to yield high-quality compost
• How and when to use it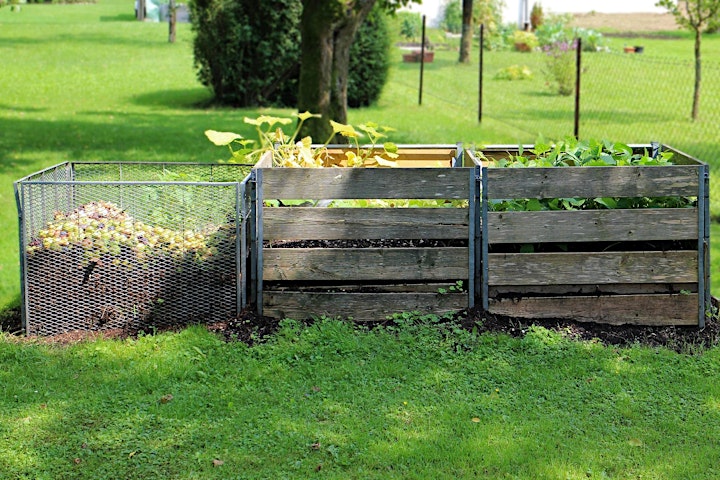 This is a free online event. Register here to receive information on how to participate.
The class will be 45 minutes long and taught by a Tarrant County Master Gardener.
Stick around after the presentation for a live Q+A session.
After registering, check your email for instructions on how to join the live event.
Visit SaveTarrantWater.com/events to learn about other events like this!
This event is brought to you by the City of Bedford and Tarrant Regional Water District. To learn more about TRWD's water conservation efforts and water-saving tips, visit SaveTarrantWater.com. To learn more about TRWD's mission and the work that we do, visit TRWD.com.