Description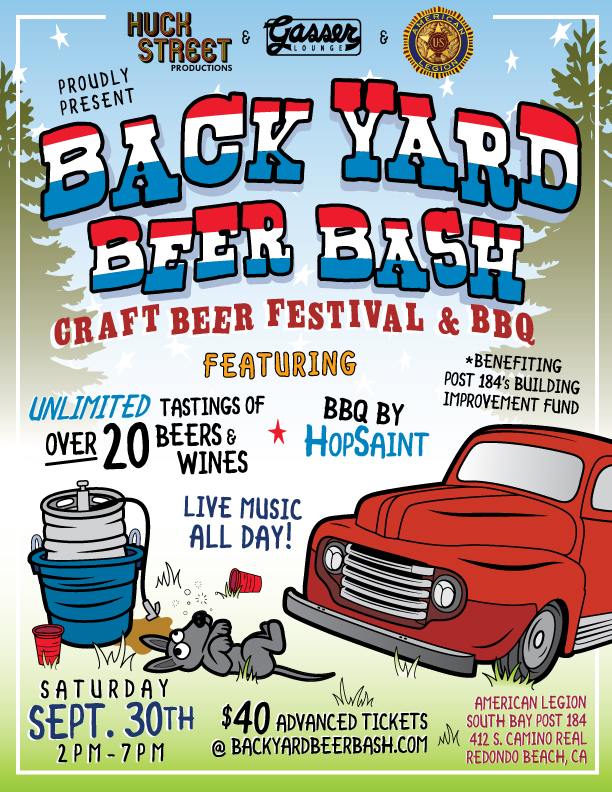 FEATURED BREWERIES
Ale Smith
Avery
Boochcraft
HopSaint
Modern Times
Oskar Blues
Smog City
Stone
Three Weavers
Wandering Aengus
FEATURED WINERY
St. Mayhem
***As with all of our events, THIS EVENT WILL SELL OUT!!! Buy your tickets now because all the crying and pleading in the world won't get you in once we're sold out. ***
FA-Q'S
Are there ID or minimum age requirements to enter the event?
STICTLY 21+ WITH VALID ID. No children allowed. Regardless of how cool you think your kids are, they are not. We have yet to find even ONE kid who knows anything about beer. They're all about juice... and ain't nobody got time for juice talk at a beer event.
What are my transportation/parking options for getting to and from the event?
Street parking is available, but we highly recommend taking Uber, riding your bike or skateboard, or walking. Worst case scenario, you could even take a taxi... but be aware we will have to hose you off and throw some lye on you before we can let you in.
Seriously though, this is a drinking event. Don't drive.
What can I bring into the event?
Bring your lawn chair, beach chair, blanket, towel, etc. because there is a nice green grassy under a big ol' shade tree that is perfect for sittin' and chillin'.
DO NOT BRING outside food or beverages... or your damn kids. We already went over this.
How can I contact the organizer with any questions?
We prefer smoke signals, but we will accept emails. Email mike@huckstreet.com for a quick and witty reply. DO NOT ask about bringing your kids or he will lose his fucking mind. Just warning you. Proper grammar is always appreciated as well as winky-face emoji's.
What's the refund policy?
No refunds, dawg. You purchased a ticket we could have sold to someone else and just because Grandma Pearl took a tumble in the bathtub this morning doesn't mean we should have to eat that ticket.
Do I have to bring my printed ticket to the event?
No, but it will definitely expedite your entry. If you're one of these god damned millenials that doesn't have stuff the rest of the world has had for decades (i.e. a printer), then be prepared to show us your phone to be scanned in.
Do I need to be a member of the American Legion to attend?
No. This event will be outside of the quarters so no membership is required. You will be allowed to enter to use the restrooms or hit their bar if you choose. We strongly encourage you to become a member if you are eligible. Ask any of the Legion staff for more information.
I'm all preggo and don't plan to drink but want to come so my husband doesn't get wasted with his friends. Do I have to pay?

Yes. Yes you do. Space is limited, and there are plenty of thirsty folks out there who are willing to pay to take your place. In addition, there is a lot more going on than just the beer and wine tasting so if you can't drink you can still enjoy the rest of the event.
What's your favorite color?

Red. Go Dawgs.
Date and Time
Location
Refund Policy