Backstory of Orbeus: Got Acquired by Amazon! - RobotX Meetup No.35

Friday, June 30, 2017 from 6:00 PM to 8:30 PM (PDT)
Event Details

The Backstory: We Got Acquired by Amazon! - RobotX Meetup No.35
Orbeus is a computer vision startup acquired by Amazon. This talk will review the whole lifecycle of Orbeus, from starting point, fundraising, developing stage to acquisition. The speaker will share the stories behind the company with good and hard times.
Amazon builds out AI division with Orbeus Acquisition, Amazon now knows even more about what to sell you. Citing "a person familiar with the matter." Orbeus, based in Sunnyvale, California, the company boasts that its "revolutionary image recognition technology helps computers to see like human beings."
Thanks to its ReKognition API which uses neural networks to automatically categorize and identify the content of photographs. AI that can accurately decipher what is in photographs is increasingly a hot commodity among technology giants that offer users the ability to store their photos in the cloud, as Amazon does. The technology could allow the company to pick out items in a person's photos to better market products to them.

Speaker Bio
Tianqiang Liu is a full-stack engineer and tech-investor. He was co-founder of Orbeus, a computer vision startup acquired by Amazon in 2015, and initiative members of Rekognition, an AWS service. Tianqiang is a veteran on building scalable internet services from infrastructure to software level and has extensive knowledge on technology startup lifecycle.
Agenda
6:00~6:30 PM Registration, Food & Drinks

6:30~7:30 PM Keynote

 

7:30~8:00 PM Q&A

8:00~8:30 PM After Event Networking
Get Your Annual Tickets &
Member Benefits:
Complimentary access to our full event schedule. We meet once every two weeks to network & discuss innovations .(Totally 50 times per year)

Happy Hour, Foods & Drink

Featuring robotics, artificial intelligence, 3D printing, wearables, IoT, smart devices, and more. 

Unite geeks, startups, investors, and executives to explore cross-border opportunities.

Local Industry's leading companies for keynotes, collaborations and business services
Upcoming Event Schedule:
07.11 Topic: Methodology for engaging the full workforce in the development of AI, Ayori S, Product Marketing Manager, Einstein (AI for everyone) at Salesforce
07.25 Topic: Netflix, on the airChad Kapadia, Chief Technology Officer at Swissclear Global, Former Engineering manager at Netflix
08.08 Topic: The secret code of da Vinci Robotic Surgery, Wanxi, Systems Analyst at Intuitive Surgical
08.29 Topic: NewGen, Cross-border VC Fund between U.S and AsiaLu Zhang, Forbes 30 Under 30, Founding Partner, NewGen Capital

Keep Updating and More...
Our 2017 Meetup Timeline: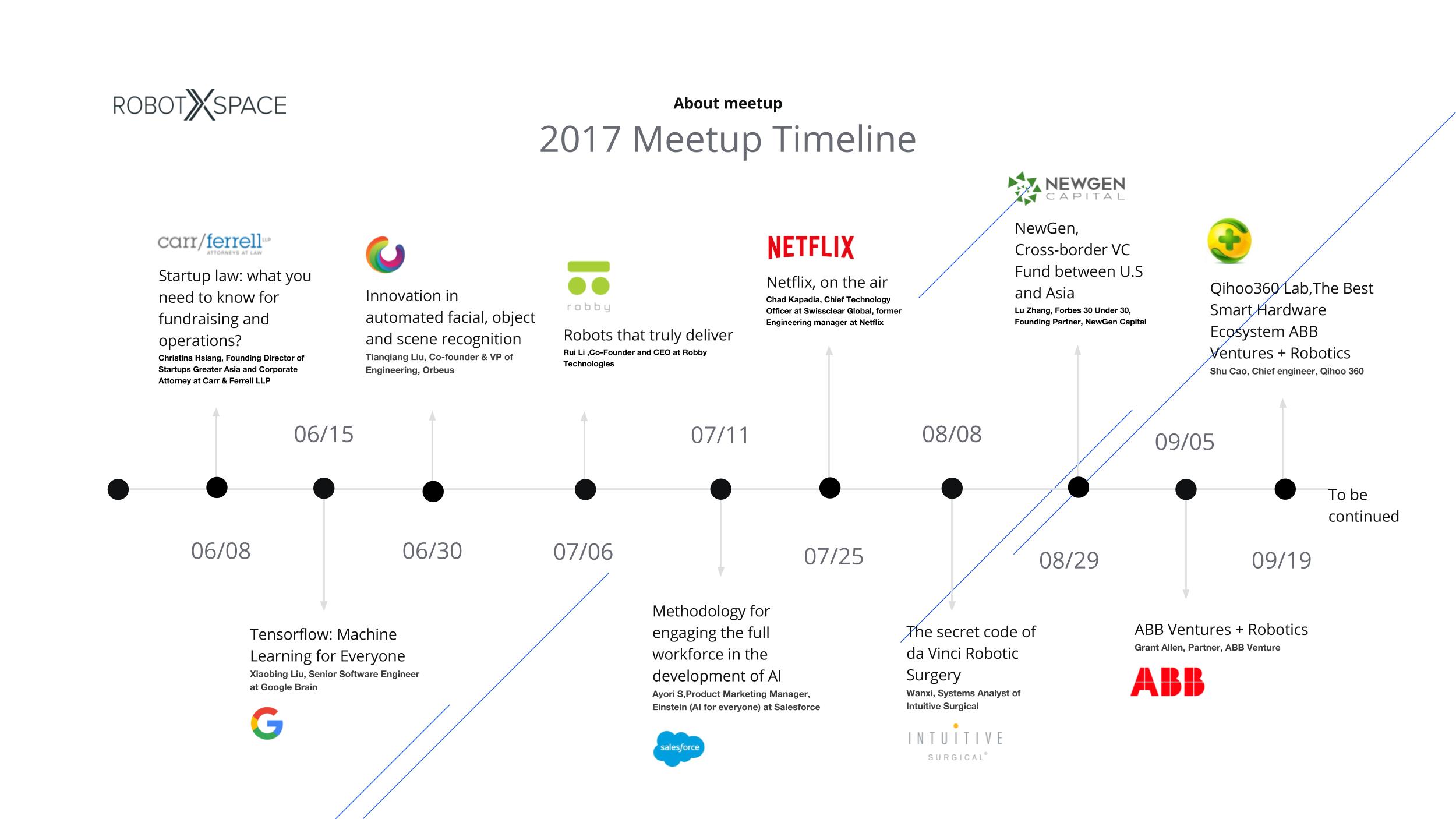 Our Clients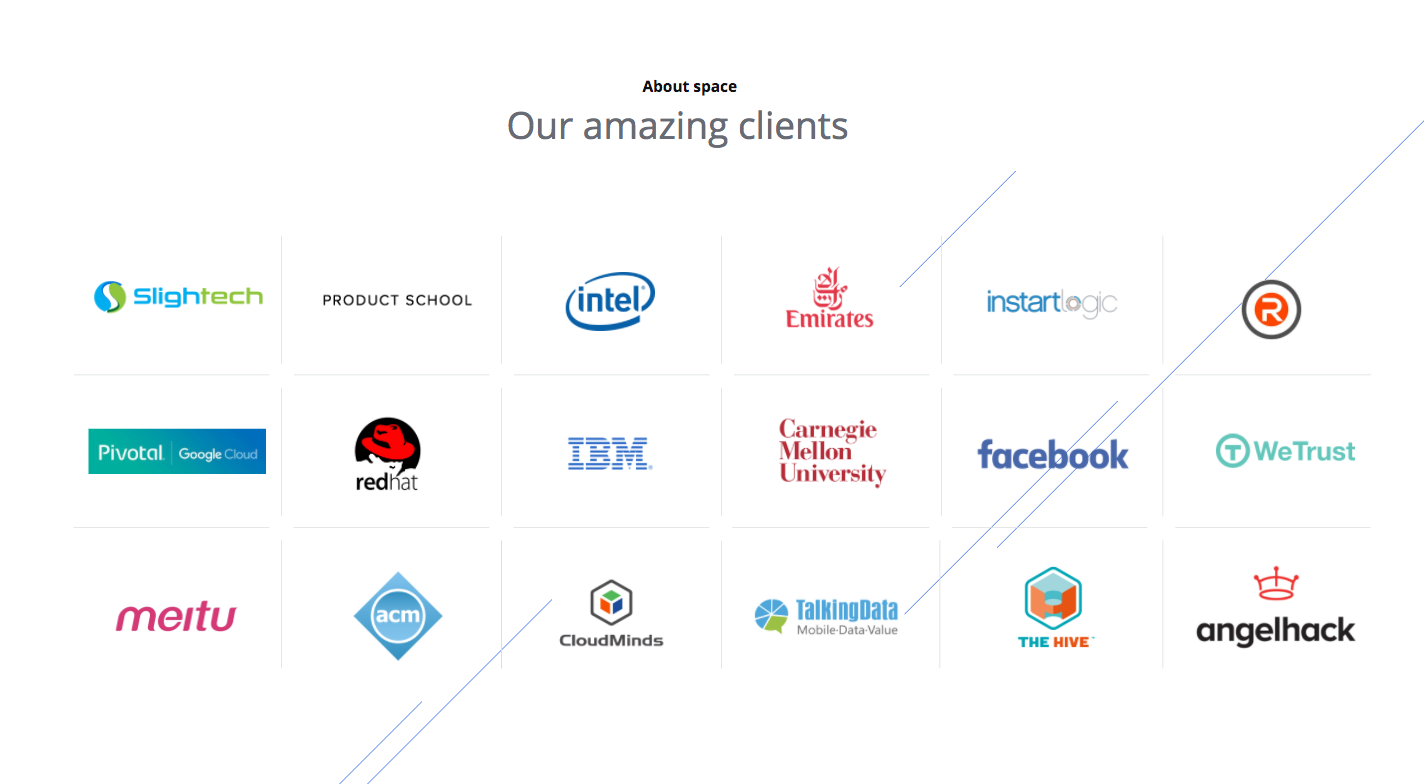 Partners


Media Partners


More information: www.robotxspace.com or questions may be directed to email at info@robotxspace.com
Have questions about Backstory of Orbeus: Got Acquired by Amazon! - RobotX Meetup No.35?
Contact RobotX Space
When & Where

RobotX Space
4500 Great America Parkway
Suite 300
Santa Clara, CA 95054


Friday, June 30, 2017 from 6:00 PM to 8:30 PM (PDT)
Add to my calendar
Organizer
RobotX Space is the leading global Artificial Intelligence community. We help entrepreneurs bring concepts to market and provide them with resources to succeed. 
Backstory of Orbeus: Got Acquired by Amazon! - RobotX Meetup No.35