About this Event
Backstage LA is pleased to announce that out of the 1800 applications we received, 6 companies have been selected for our 3-month program. Please join us for a rooftop celebration of our cohort!
6:30 PM - Arrival and Networking
7:30 PM - Panel on Demystifying the Underrepresented Investment Pipeline featuring Arlan Hamilton, Backstage Capital Managing Partner, Miki Reynolds, GRID110 Executive Director, and Backstage Headliner Emily Best, CEO Seed & Spark
8:30 PM - Farewell
We're welcoming Adventurely, Laquerbar, Lorals, Optimal Solar, SnapStays and Unomi into the LA ecosystem; and, we'd be honored to have all key players of the LA ecosystem attend!
Adventurely - The ultimate one-stop-shop for solo travelers making travel more fun and memorable. The app allows solo travelers to connect with other tourists in popular destinations, safely.
Lacquerbar - A feminist focused salon experience that's powered by their elite nail technician education platform, Lacquerbar U, overhauling the $20B antiquated nail salon industry.
Lorals - Ultra-thin, natural latex wearables for oral sex that's designed to look like silk lingerie. They're driven by a mission to close the pleasure gap.
Optimal Solar - The most efficient solar module available, providing optimal clean, affordable, and reliable electric solutions.
SnapStays - A marketplace of thousands of furnished homes for business travelers — professionally managed with great value and available coast-to-coast.
Unomi - SaaS for animators and video game developers. Their mission is to automate the most complex tasks in the digital content creation industry.
About Backstage Capital is a venture capital firm dedicated to minimizing funding disparities in tech by investing in high-potential founders who are people of color, women, and/or LGBT. Started in 2015, Backstage has now invested over $4M into 100 startups led by underestimated founders and has been featured in Forbes, Fortune, CNN Money, Inc., Entrepreneur, and Quartz.
Complimentary Parking located at 617 St. Paul Street (facing 1010 Wilshire construction site) There are two separate entrances to the parking lot. Please use the entrance marked with the red arrow. See picture below.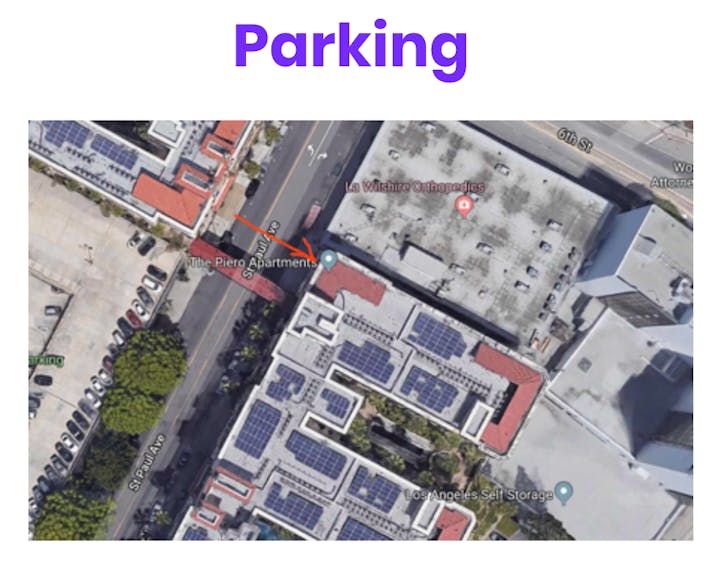 Thank you to our partners for making this event possible!