Sales Have Ended
Registrations are closed
Please contact Monica Wheat for late access requests to Investor Day 1:1 Meetings: Monica Wheat Managing Director Backstage Capital Detroit monicawheat@backstagecapital.com
Sales Have Ended
Registrations are closed
Please contact Monica Wheat for late access requests to Investor Day 1:1 Meetings: Monica Wheat Managing Director Backstage Capital Detroit monicawheat@backstagecapital.com
About this Event
Come meet the 7 innovative teams being accelerated in Detroit's startup ecosystem, along with curated investor and business development partners. Afterwards join us for a Backstage Detroit Cohort Graduation & Celebration event!
Los Angeles-based venture firm Backstage Capital chose the cohort from more than 1900 applications globally to accelerate in Detroit for the 3-month program.
Join us for one or both portions of the Investor Day Agenda:
1 PM to 5 PM - 1:1 Meetings (Curated Meetings)*
7 PM to 9 PM - Investor / Cohort Networking & Celebration (Open to everyone)**
*RSVP as Investor or Business Dev Partner for 1:1 Meeting Access + Detail
**Open Co-Working Space will be available for access in between meetings and before Networking / Celebration event.
Check out some of our Press:
Fast Company - Exclusive Meet the Startups in Backstage Capitals First Accelerator Cohort
TechCrunch - Backstage Capital to Launch Accelerator in Detroit
Microsoft for Startups - Backstage Capital Launches Its First Accelerator Cohort in Partnership with Microsoft for Startups
Crains - Backstage Accelerator Company Acquired by Digital Health Company
Xconomy - Backstage's Detroit Plans Spark Excitement
Click here or scroll below to learn more about the Backstage Detroit cohort:
_______________________________________________________________________________________________
BACKSTAGE DETROIT
SPRING 2019 COHORT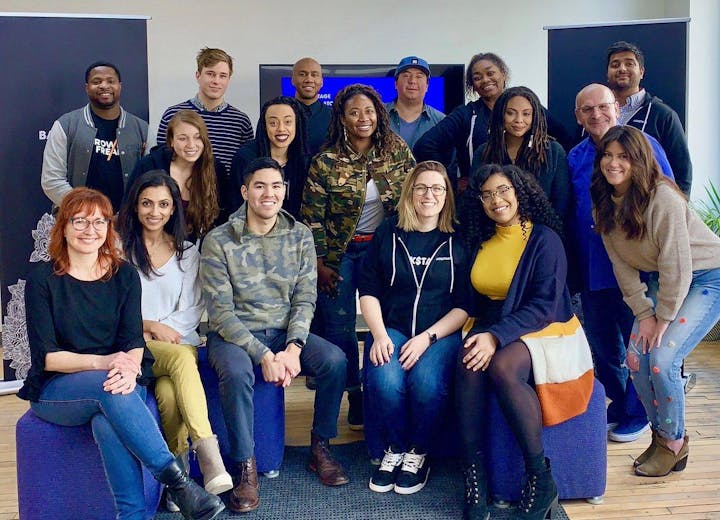 Treatment X Lifestyle - Alerje sits at the intersection of traditional MedTech and Consumer products, using proactive patient design to reduce the cost of healthcare and improve patient outcomes through its food allergy management platform.
An eco-friendly, personal wellness brand for your booty. Yes, we're talking butt stuff.
A digital platform that provides up-and-coming artists with performance opportunities around the world.
Foodstand (Recently Acquired by DietID)
Healthy eating at your fingertips, helping individuals and organizations joyfully turn wellness goals into lifelong habits through team challenges and behavior change.
GildForm (formerly Casting de Khrysopoeia)
High-quality, on-demand jewelry design and manufacturing that takes your ideas through concept, CAD, 3D printing, casting, and assembly. GuildForm redefines the relationship in an online marketplace of brands, designers and 3D manufacturers.
Healthy Roots (Backstage 100 Headliner)
An inclusive toy company creating dolls and storybooks that reinforce positive self-perceptions of the richly diverse, varying shades of complexion and curly hair textures.
A clever, patented, collection of multi-tasking, non-toxic hair care that helps busy women rock fabulous hair in a fraction of the usual time by combining 12 processes for boss-babe-worthy hair into 3 simple steps.
_______________________________________________________________________________________________
Launch Partners: