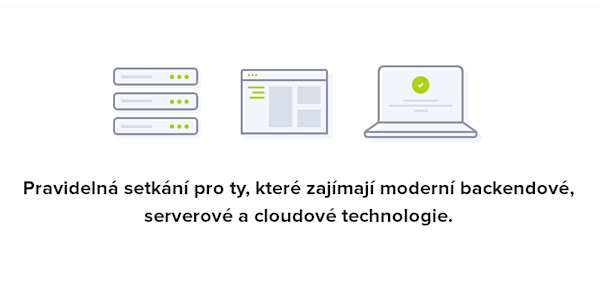 Backendisti #11
When and where
Location
JetBrains Na hřebenech II 1718/10 Kavčí Hory Office Park 140 00 Praha 4 - Nusle Czechia
Description
Simplifying complex code using Domain-Driven Design
This will be a practical presentation about how to use DDD to improve large codebases solving complex business problems. The purpose and basic concepts of DDD will be explained at first. Then we will move on to examples of how we applied those concepts to our existing TypeScript services at Pipedrive.
Jakub Kadlubiec
Pipedrive

Programming hardware: from zero to custom PCBs
In today's world, we're used to testing our code almost instantly, sometimes even after writing just one line of code. Developing and programming hardware is still different in this perspective because, in most cases, you have to compile and flash the code before execution. Strangely enough, it makes the entire development process more satisfying because it forces you to pause for a while and think.
I started playing with IoT projects a few years ago without any knowledge about hardware, and mostly through experimenting, I was able to learn how to design custom projects, including printed circuit boards. By utilizing a self-made reflow oven and 3D printed enclosures, I can make the projects look (almost) factory-made and even produce them in batch. If you've ever wondered how to automate existing appliances (e.g., a coffee maker, lights, or blinds) at home or in the office, I think you'll find it easier than you think! In this talk, I'd like to show you how you can start yourself and what challenges you'd most likely encounter during the learning process.
Viktor Stískala
Twisto
Automated zero-downtime migrations
Mews is used by hotels all over the world in various time zones leaving us with no room for maintenance downtime. This fact and our aim for continuous deployment left us no other choice than zero downtime deployments, as having even short outages is obviously not an option. However, these non-breaking migrations are executed manually in most companies and are not controlled by any other factor than developers also manually. We will show how we managed to automate and control them in such a way that developers don't need to care about schema migrations and can rest assured their changes won't cause any trouble.
Josef Starýchfojtů
MEWS
Networking
During the whole event and especially after it you can refresh yourself with draft beer, soft drinks and food provided by JetBrains.
Účastí na akci souhlasíte s pořízením, rozmnožováním, uveřejněním či šířením pořízených fotografií či případně videí zachycujících vaši podobu při účasti na setkání Backendisti a to pro marketingové účely a prezentaci setkání. Tento souhlas poskytujete na dobu neurčitou, přičemž svůj souhlas můžete kdykoliv odvolat.