| | |
| --- | --- |
| Backcountry First Aid and Evacuation Course | |
Event Details
Backcountry First Aid and Evacuation Course
Emergency Communications

Land Navigation

Improvised Shelters

Evacuation

Course Dates:
September 26-27

October 17-18


Details:
This 2 day course is designed for backcountry adventure athletes who participate in long distance races, and anyone who spends time in the wilderness. Participants will learn base level backcountry first aid, leave no trace, land navigation, emergency communications, how to improvise a temporary shelter, and construct an improvised litter for patient evacuation.
Participants will demonstrate the skills they have learned on Saturday night by constructing an improvised shelter and bivouac for the evening. Sunday morning participants will break up into teams for a culminating search and rescue exercise. Participants will be debriefed and critiqued by KMG instructors at the end of the course on Sunday and will later receive student evaluations and a certificate of completion.

Participants will be required to have their own equipment prior to the start of the course (gear list will be provided by KMG prior to event dates).

Course includes one breakfast and one dinner. Camping available on-site Friday night and is part of the course on Saturday night.

Students are required to provide their own lunch and trail food.

2-Day Course Price $285 

50% Discount ($142.50) for Endurance Society Members!!!

Each course date is limited to 20 participants. No refunds.
For an extra charge members who are not certified in CPR can receive certification on Sunday.

Please call or email for further details 802-746-8044
killingtonmountainguides@gmail.com
andy@endurancesociety.org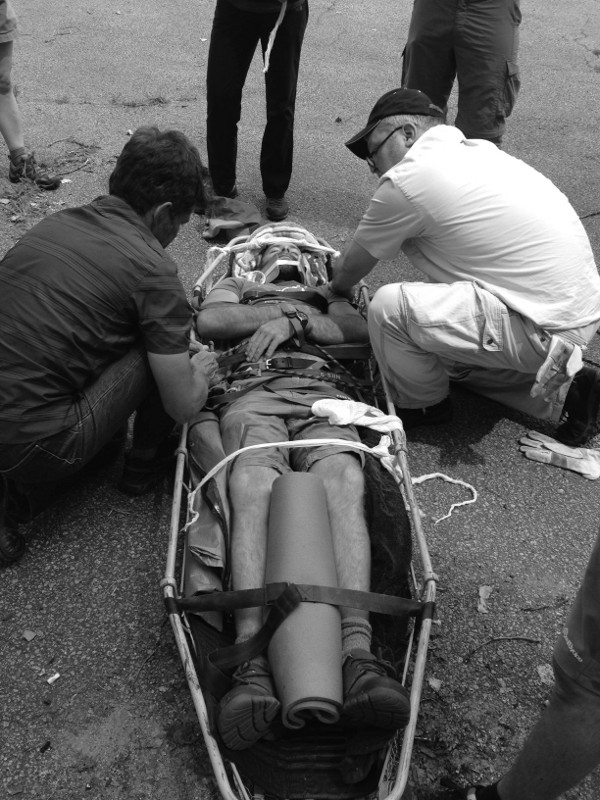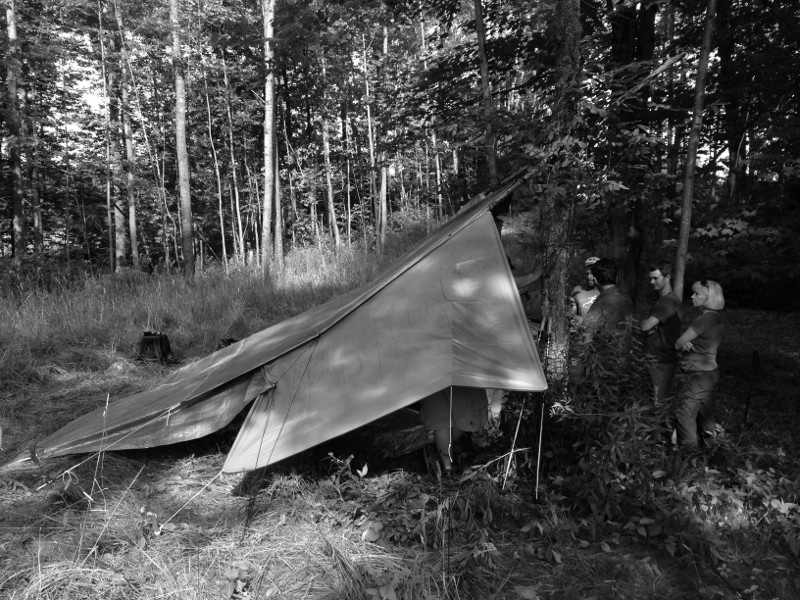 Course designed and led by Robert "Bob" Giolito.
Robert Giolito is the founder of Killington Mountain Guides and is a licensed New York State Guide ( License # 72 62 ) for  rock climbing  and ice climbing,  and is a certified  AMGA ( American Mountain Guides Association) Single Pitch Instructor for rock climbing.  In addition, Giolito is a certified  Instructor for NASAR (National Association for Search and Rescue) MLPI Course, and holds certifications for Wilderness First Response/ Emergency Medical Responder (Nationally Certified N.R.E.M.T)  and CPR for the Health Care Provider.
In 1994, he  completed a 95 -Day Fall Semester in the Rockies/ Expedition and in 1999 he completed  a 27 -Day Wind River Mountaineering Course with the  National Outdoor Leadership School based out of Lander Wyoming.  In 2000, Giolito graduated from Unity College, Maine with a Bachelor of Science in Adventure Education with an emphasis on Wilderness Based Outdoor Leadership.
Giolito instructed Extra Technical (XT) Mountaineering Courses for the Colorado Outward Bound School based out of Marble Colorado. He worked as a professional Killington Ski Patroller, and spent 10 years as a State Trooper on the State Police Search and Rescue Team and 7 years assigned to the Canine Unit.  In 2008 Giolito received  " Canine Tracking Team on of the Year " with K9 Mitch from the Vermont Police Canine Association and was favorably mentioned in Police Canine Magazine.  Giolito has responded to hundreds of lost and missing person incidents during his tour of duty with the Vermont State Police. Most recently, Giolito has co-founded Killington Search and Rescue; a volunteer search and rescue team based out of Killington, Vermont.
Giolito has many climbing and ski mountaineering accomplishments, to include: multiple rock climbing first ascents throughout New England, climbing Wyoming's three highest peaks within a month; Gannet Peak, The Grand Teton, and Freemont Peak. Giolito has also climbed and skied many of Colorado's 14,000's, has climbed Devils Tower in Wyoming, and led multiple winter ski expeditions to the Summit of Mount Katahdin in Maine. Most recently, Giolito completed multiple ski mountaineering routes in Chamonix, France.
The Endurance Society™ is an organization that is dedicated to providing extraordinary physical and psychological adventures.
Co-founded in 2014 by Andy Weinberg & Jack Cary, the mission of The Endurance Society is twofold: To create unique, life-changing, and mind-blowing experiences for adventure enthusiasts, and to utilize our members for community involvement through volunteerism.
Simply stated, we create one-of-a-kind endurance events, and we organize exceptional human beings to make the world a better place.
ROBVR CORPORIS FORTITVDO MENTIS™
Killington Mountain Guides LLC is a professional guide service that offers rock climbing,  back country skiing , back country snowboarding, ice climbing, snowshoeing, day hikes, expedition planning, search and rescue courses, and custom tailored corporate adventure.  Our guides are professionals with a tremendous amount of experience in wilderness first response, search and rescue and instructing back country wilderness skills and techniques.  KMG is fully insured and permitted to guide within the Green Mountain National Forest and beyond.

http://www.killingtonmountainguides.com/
When & Where

Killington Mountain Guides
232 Route 100
VT 05762