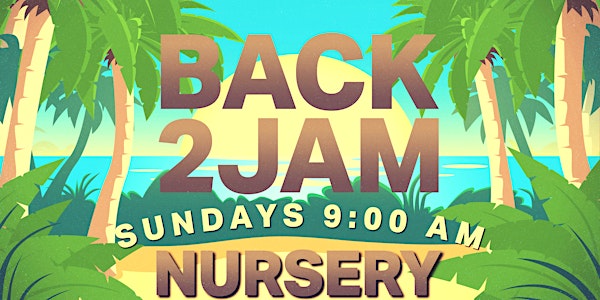 BACK2JAM-Nursery
We're so excited to welcome kids "BACK2JAM"!
When and where
Location
TWC JAMLand Nursery 638 South Patrick Dr Satellite Beach, FL 32937
About this event
RSVP
To enable appropriate social distancing, space is limited, so families MUST RSVP here.
CHECK-IN
On Sundays, check-in at the kiosk in the breezeway between JAMLand and Fellowship Hall. Kids will get a quick temperature check and use hand sanitizer before heading to JAM. Nursery and Preschool through Kindergarten will meet in their normal classrooms. First through 6th graders will gather in the Fellowship Hall.
SAFETY
There will be plenty of hand sanitizer and masks available.  Masks are required for all volunteers and kids in 1st-6th grade. Children in Preschool through Kindergarten will be strongly encouraged to wear a mask.
PICK-UP
Please send one parent to the door of your child's class. Your child will be brought to you, so no need to enter the room.