Description
Be.Smart Be.Innovative Be.Creative Be.Brussels !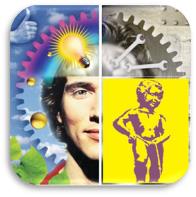 The Cluster "SoftwareInBrussels" is happy to invite all its members & partners to our annual networking dinner on September 10th at the restaurant La Fabbrica @ Tour & Taxis.
A combination of motivational speakers will present inspirational "7 minutes" speeches on how to be smart, innovative & creative. We are very fortunate this year to have Ms. Céline Fremault, the Brussels Minister of Economy, Employment and Scientific Research hosting this event and sharing with us a peak into the future of the Brussels Region.
AGENDA
Welcome Drinks from 17:15
Be.Brussels & Be.Smart 17:45-18:30
La Smart Data à Bruxelles
Philippe Allard, Project Chief Manager GIAL @ Brussels City
Big Data: a solution to which problem?
Damien Hubaux, Director @ CETIC
Information Management as a Competitive Differentiator
Stan Christiaens, Co-Founder @ Collibra
From Selling to Co-Creating
Regis Lemmens, Founder @SalesCubes
Céline Frémault, Brussels Minister of the Government of the Economy, Employment, Scientific Research and Foreign Trade
Be.Creative & Be.Innovative 18:30-19:45
Unlocking the transformative power of innovation and creativity through cluster
Cartsen Schierenbeck, Policy Officer -SMEs: Clusters & Emerging Industries @ European Commission
Creativity & Innovation in the European Public Affairs
Claire Boussagol, Managing Director @ Apco Worldwide
Open Innovation: it's (not) complicated ;-)
Christian De Neef Owner @ Fastrack
Hyperthinking: How can self-learning and creativity make entrepreneurs successful in a changing world
Philip Weiss Founder and Chief Hyperthinker@ ZN
Punk Management. How to transgress rules and make your company progress?
Alain Leduc Founder @ Creativores
Cross Industry Innovation: what we can learn from other sectors
Ramon Vullings @ Ramonvullings
Cluster Upcoming Events & Activities
Networking Dinner 19:45-22:00
Please note that the event is free of charge for all cluster members, experts & partners. A participation fee will be requested to people outside of these categories.
Question? Stéphanie Robin sro@abe.irisnet.be
The hash tag of the evening is #sib2013 Thanks to Pictawall you'll be able to tweet your picture!