Description
At some point, most every mom "gets busy" again after the baby is born. Whether she's a SAHM with a busy schedule or returning to work, the challenges facing a busy breastfeeding mom are different than the challenges in the first weeks after birth. This class is more of a workshop for breastfeeding moms. It will help each mom with finding a balance between breastfeeding and pumping/offering a bottle. Babies, Pumps, and Dads are welcome to attend.
Before attending, please have a successful breastfeeding relationship going take Or if you're still pregnant please attend the Breastfeeding Building Blocks class at MMC.
If you are struggling to get your breastfeeding relationship up and running, please consider coming at a breastfeeding support group at MMC first (schedule on MMC's Facebook and EventBrite page).
Katie Halverstadt, Lactation Consultant IBCLC, RN, BSN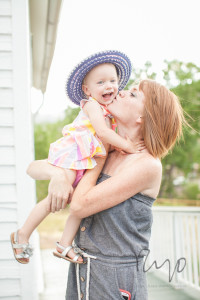 Katie Halverstadt received her BSN from Regis University in 2010 and was certified as an IBCLC in July of 2013. Katie's whole life changed after her son Hudson was born at 37 weeks in 2005 via an emergency C-section and she struggled to learn how to breastfeed for over 6 weeks. Through the help and kindness of fellow Lactation Consultants, Katie was able to overcome this first trial in motherhood, which then led her to pursue a career specializing in Woman and Infant Health.
Helping moms gain confidence during their own personal breastfeeding journeys has become Katie's passion in life. She teaches prenatal breastfeeding classes, leads breastfeeding and parent support groups, and empowers women to nurse in public. Katie was recently nominated for the distinguished Nightingale Award. She lives in Arvada, CO and remains ever thankful for her loving husband Matt and amazing kids, Hudson and Harlow
You can contact her at latchonbaby@gmail.com or 720-277-6901.