Refund policy
Refunds up to 1 day before event
Eventbrite's fee is nonrefundable.
Filmmakers of all backgrounds are invited to a virtual community mixer!
About this event
Join Film Fatales online on Friday May 20th at 2pm PT / 5pm ET for a filmmaker community mixer to celebrate AAPI month!
We will begin with a group discussion about identity and how it shapes our responsibility as storytellers led by Film Fatales members Roxy Shih (List of a Lifetime), Meera Menon (Equity) and Allie Cuerdo (Ulam), before dividing up into breakout circles for meaningful conversations based on a series of guided prompts.
This online mixer is open to filmmakers and film lovers of all backgrounds.
We invite all participants to fill out this Skill Share Form in advance to build deeper connections after the mixer. Plan to show up as fully as if we were together in person (with cameras on). This interactive session will not be recorded to create a safer space for participation. See you soon!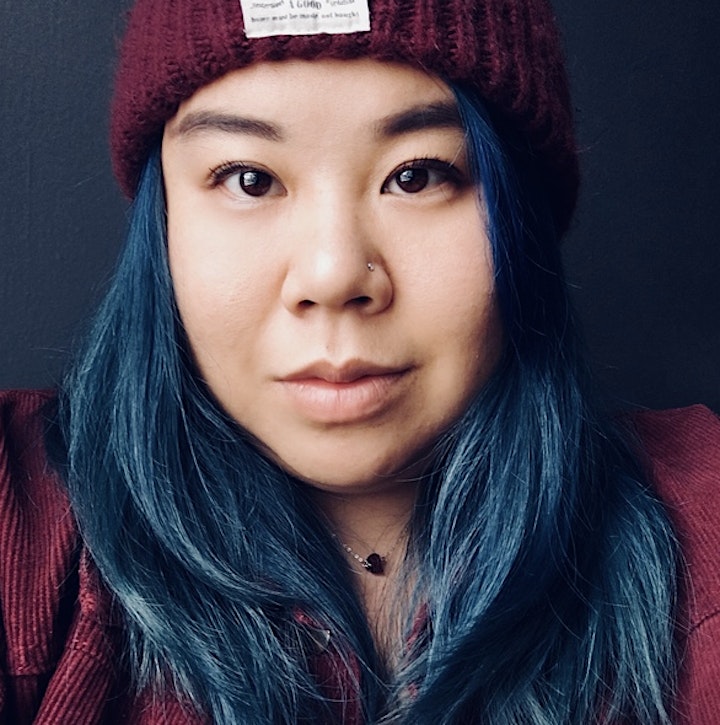 Roxy Shih is a Taiwanese-American director who was recently nominated for best directing at the DAYTIME EMMYS for her work on DARK/WEB.  Roxy recently completed two episodes of Zak's HAUNTED MUSEUM , a new series produced by Eli Roth. Her latest indie feature, LIST OF A LIFETIME (aka Breast Cancer Bucket List) with Kelly Hu and Shannen Doherty, was acquired by Lifetime and will serve as their centerpiece film for Breast Cancer Awareness Month. The film was just nominated as Best Made-For-TV Movie by the 2022 Critic's Choice Awards. In 2021, Roxy directed the entire series of Facebook Watch's MIRA MIRA, a smash-hit seen by over 60 million viewers. In 2019, her second feature, the horror- thriller PAINKILLERS premiered on Hulu. In 2016, Roxy directed the post-apocalyptic thriller, THE TRIBE, which was received well by critics and audiences alike after a successful festival run. Before directing, Roxy produced over 12 features alongside a plethora of music videos, ads, and branded content. A big champion of her community, Roxy co-founded the Taiwanese American Film Festival in Los Angeles and previously served as the festival director for two years. She currently hosts a podcast called TWO HORNY GOATS where she and her co-host Priska dismantle Asian-American stereotypes by tackling difficult subject matters on a weekly basis. You can find the podcast on Spotify or iTunes.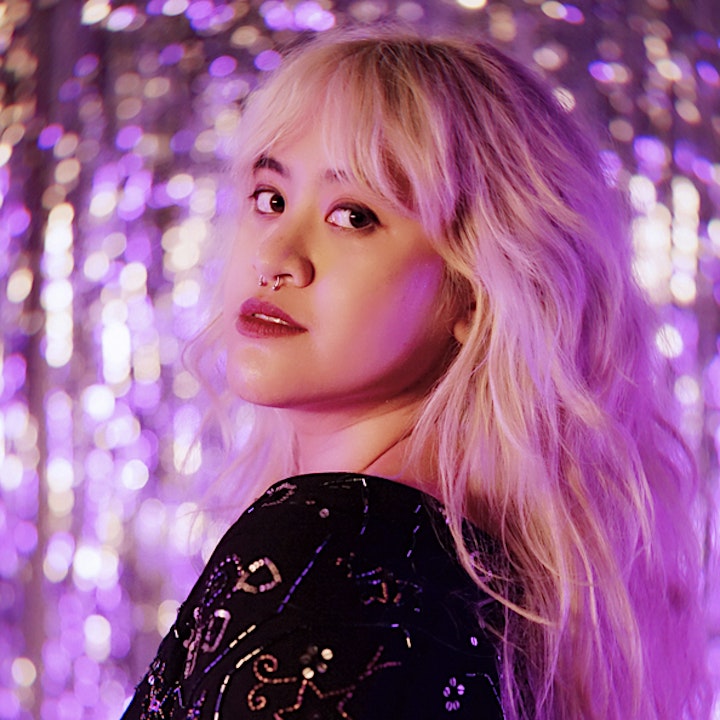 Alexandra "Allie" Cuerdo is an award-winning Chinese/Filipino-American writer, director, producer and author, recently named one of the 100 Most Influential Filipina Women In the World by the Filipina Women's Network. Allie recently directed the INTERNATIONAL PRESS FREEDOM AWARDS for NBC, featuring Meryl Streep and Amal Clooney. Later this year, she is set to helm a major soft drink company's national campaign for one of their flagship brand products. Her feature directorial debut ULAM: MAIN DISH is currently available on Hulu and Amazon Prime, and is the first Filipino food documentary to achieve worldwide distribution! This year, ULAM was the second most-watched film on Hulu — second only to Bong Joon-Ho's 'Parasite' — for their Asian Pacific Heritage Month campaign.
Named one of the 20 Best Books of the Year by Amazon, Allie's first book AMBOY: Recipes From the Filipino-American Dream was published by Houghton Mifflin Harcourt. Always an advocate for equality, Allie has spoken at Google, Spotify, Yale and at the Teen Vogue Summit about her career as an openly queer, female Asian director. Her work has been featured in the New York Times, the Los Angeles Times, BuzzFeed, Vogue, New York Magazine, and more. In her spare time, she is part of the dance party collective Bubble_T, which throws the biggest Asian dance party in New York City. She is currently pitching a TV show titled ALL I WANT IS EVERYTHING based on her experiences in NYC's rave scene.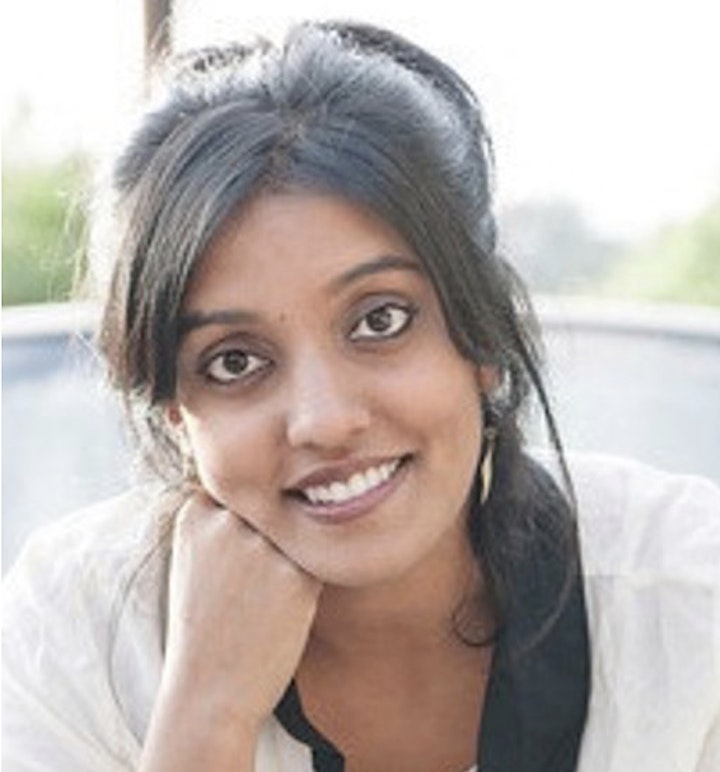 Meera Menon's feature directorial debut, FARAH GOES BANG, premiered at the Tribeca Film Festival and was awarded the inaugural Nora Ephron Prize by Tribeca/Vogue. The film also won the best narrative feature at CAAMFest, the Philadelphia Asian American Film Festival, and the Austin Asian American Film Festival. Menon was also showcased in Glamour magazine's "35 women under 35 running Hollywood," and she was selected as a fellow at 20th Century Fox's Global Directors Initiative. Her second feature, Broad Street Pictures female driven Wall Street drama EQUITY, starring Anna Gunn and James Purefoy, premiered at the 2016 Sundance Film Festival and was acquired by Sony Pictures Classics. She received her BA in English and Art History from Columbia University, and her MFA from USC's School of Cinematic Arts.
FREQUENTLY ASKED QUESTIONS:
Who is participating?
This public event is open to filmmakers and film lovers of all backgrounds.
Will this be recorded?
The mixer will not be recorded to create a safer space for active participation.
Will I need to turn my camera on?
Yes, we ask that you to turn your camera on for the event.
When will I receive the link to join?
You will receive the Zoom link upon RSVP and a reminder will be sent the day of the event.
What else can I expect?
Upon arrival you will be placed in a waiting room until the event begins. Plan to log in a few minutes early to check your tech. Please mute your audio and adjust the lighting in your space so other participants can see you.
CODE OF CONDUCT
We are committed to creating a safe space where filmmakers can gather and support one another. Be respectful to other participants. Do not screenshot or record without consent. Avoid assuming people's needs, identities, and backgrounds. Creating an inclusive space requires acknowledging existing power dynamics. If you are from a dominant or privileged identity please practice making space through listening, unseating yourself, and passing the mic. If you are from a historically marginalized group, practice taking up space by sharing your ideas, and raising your voice. Thanks for joining us!

Film Fatales organizes panel discussions, educational workshops and networking mixers focused on amplifying underrepresented voices in film and television. Capacity is limited. Your participation constitutes your consent to being photographed during the event and to Film Fatales sharing those photos with the world. Please contact us if you require an accessible accommodation.