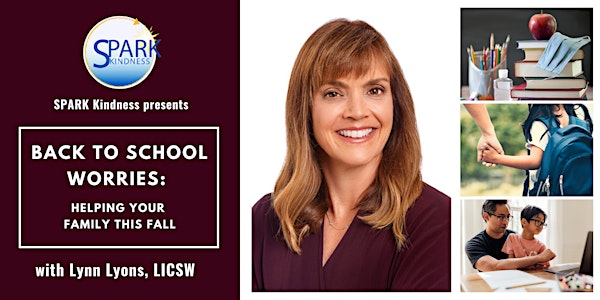 Back to School Worries: Helping Your Family This Fall
SPARK Kindness presents: A FREE online event for caregivers and parents with Lynn Lyons, LICSW
About this event
As we navigate a school year like no other, parents need strategies to help children (and themselves!) manage the worry, disappointment and uncertainty of our current pandemic-dominated environment. This presentation describes the skills needed to help manage emotions, including how to increase flexibility, tolerate uncertainty, communicate effectively and replace catastrophic thinking with problem-solving.
ASL interpretation will be provided at this event.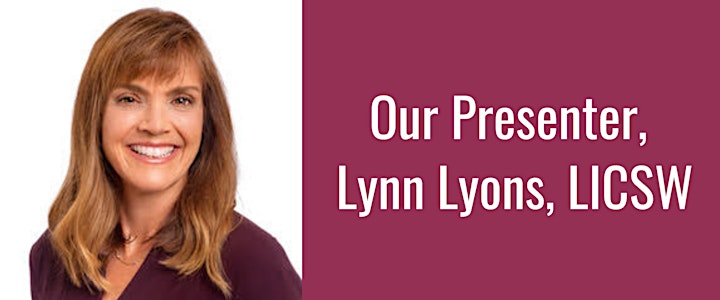 Lynn Lyons has been a psychotherapist for over 25 years and specializes in the treatment of anxious children and their parents, with a special interest in interrupting the generational patterns of anxiety in families. She is the co-author with Reid Wilson of Anxious Kids, Anxious Parents: 7 Ways to Stop the Worry Cycle and Raise Courageous and Independent Children and the companion book Playing with Anxiety: Casey's Guide for Teens and Kids. Lynn also created a self-help DVD program for parents entitled Decreasing Anxiety: How to Talk to Your Anxious Child.
In addition to her private practice in Concord NH, she presents internationally to mental health and medical providers, educators, school nurses, and parents. She is known for her focus on providing concrete, usable skills and her integration of humor, homework, and clinical hypnosis.
Additional information about can be found at her website: www.lynnlyonsnh.com