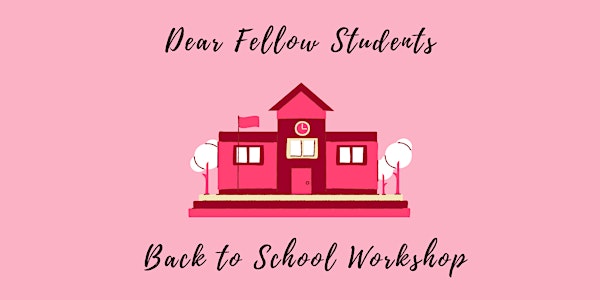 Back to School Workshop
This workshop includes time-management and mental preparation information sessions, guided reflection activities, and a free self care kit.
About this event
Dear Fellow Students is dedicated to fostering a community of students that is both welcoming and understanding. We hope to make a difference in our community and the wider world by providing a safe place for teens (or anyone) to rant and cry. Understand that we are in this together and no one is alone.
Join us in our first ever event, the Back to School Workshop where we will break down the importance and strategies to achieving great time-management and mental preparation skills. Additionally, our Events Director will lead guided self-reflection and goal setting activities and everyone will walk away with a digital free self-care tool-kit!