Description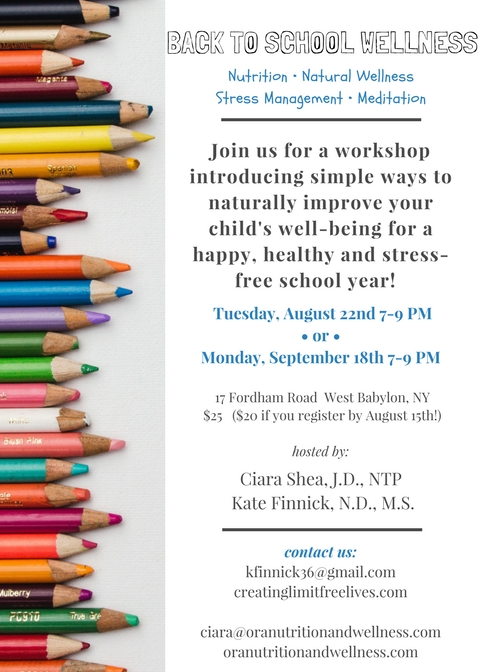 BACK TO SCHOOL WELLNESS
Nutrition • Natural Wellness Stress Management • Meditation
Join us for a workshop introducing simple ways to naturally improve your child's well-being for a happy, healthy and stress-free school year!
Tuesday, August 22th 7-9 PM
17 Fordham Road West Babylon, NY $25 ($20 if you register by August 15th!)
hosted by:
Ciara Shea, J.D., NTP Kate Finnick, N.D., M.S.
contact us:
kfinnick36@gmail.com creatinglimitfreelives.com
ciara@oranutritionandwellness.com oranutritionandwellness.com