Description
City High's

Back-to-School OPEN HOUSE
for NEW Admissions!
Join us Saturday, Sept. 8th, from 10 am — 12 noon!
CLASS OF 2021 and 2022! There's still TIME and SEATS!

BE A PART OF THE SUCCESS—RSVP & APPLY NOW!
SCHOOL TOUR: Students and parents—tour the school, see the Science and Chemistry Labs, our New Fitness Center, the gourmet kitchen/cafeteria and the Musical Theatre Auditorium! Ask questions—City High's Back-to-School OPEN HOUSE is the perfect chance to talk with principals, teachers and current students.
#1 School Performance Profile (SPP) score out of all Pittsburgh Public High Schools and Charter Schools.
#14 SPP out of all public, charters and private schools of Allegheny County! —PA Dept. of Education.
92% of our students qualify to receive The Pittsburgh Promise Scholarship.
94% Graduation Rate—Our teachers loop all four years with their students, a key element of our student retention and success.
100% Internship Completion—We partner with the Pittsburgh business community, another unique element to our students' success.
Staffed with a full-time Nurse, full-time Licensed Professional Counselor (LPC) and a full-time Licensed Clinical Social Worker (LCSW).
Post High School Planning Team— providing training and support for college, trade/tech school or direct-to-work students.
Technology Infused—mandatory technology classes, and robotics and programming electives.
FREE* laptop 24/7—wireless classrooms, yours to keep after graduation, and so much more:
Microsoft Office & Adobe certifications
Cultural Field Trips to New York, Niagara Falls, Presque Isle, Camp Kon-o-Kwee and Costa Rica
Opportunities to earn college credits at CCAC or Point Park University
Career Mapping for each student
Required professional attire
Year-round classes/emphasis on academics
Private study carrels and wing for Seniors
Small school—individual attention
Leadership Encouragement


A+ Safety Rating—niche.com
Risk Assessments completed by: PA State Police, Pgh Emergency Management & Dept. of Homeland Security.
Secure Ballistic Lobby
82 Monitored Cameras
ID Secured Entrance
Emergency Panic Buttons
—
PLEASE NOTE:
You DO NOT need to live in the city of Pittsburgh to attend. We are a free public school, open to ALL students.
—
QUESTIONS?
Please call Admissions at 412-690-City (2489) and ask for Mr. Mosser—Student Information Manager, ext. # 121. Or email him directly at mosser@cityhigh.org.
—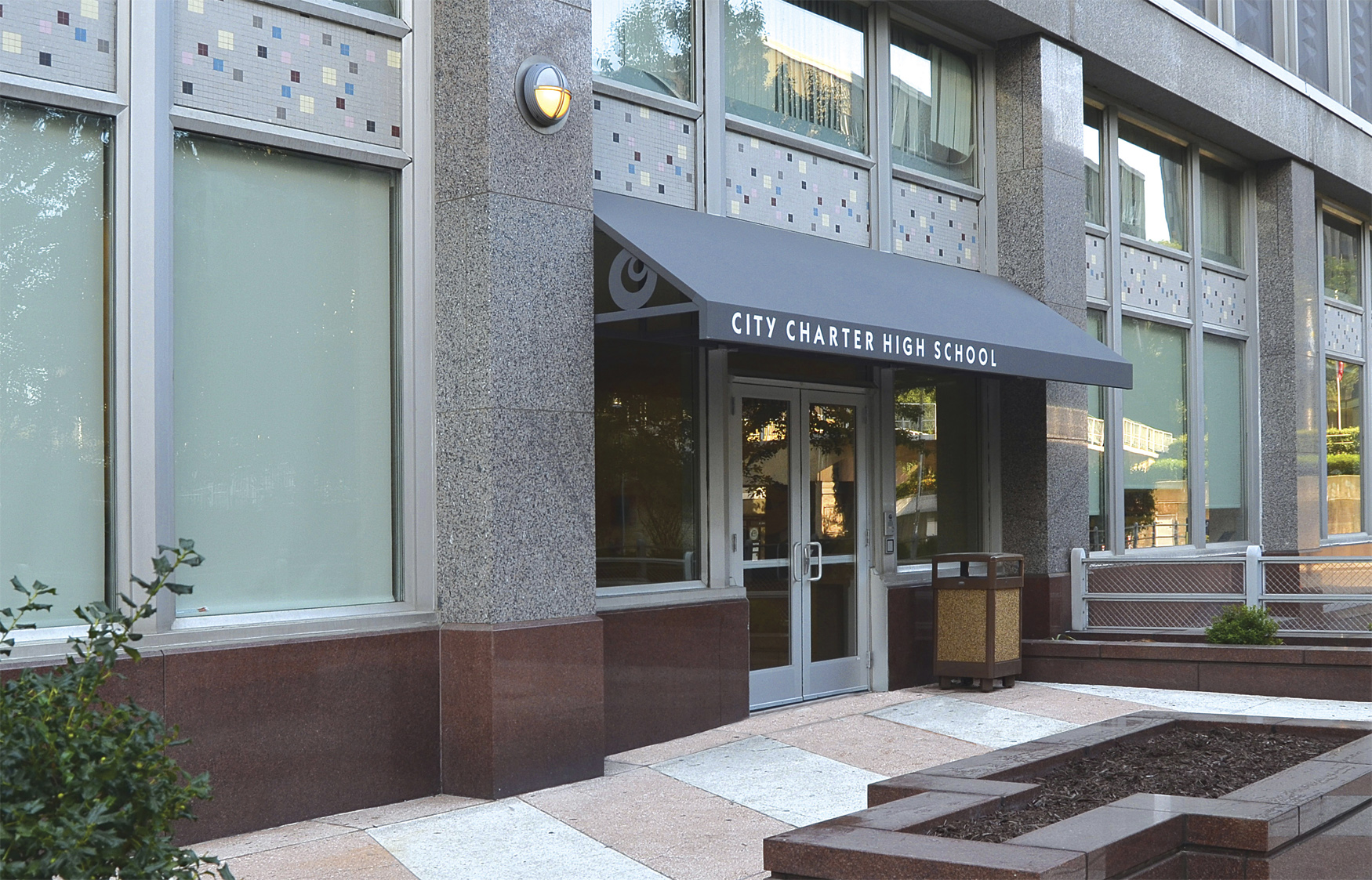 There are still seats available for next year's 10th grade,
apply NOW!
*The cost of each student's public education and laptop is paid for by taxpayer dollars. Laptops are yours to keep upon graduation. © City High. City High is an Equal Rights and Opportunity Public School.