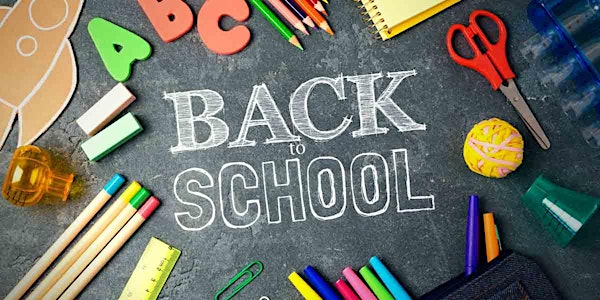 Back to School Night 22-23 in Bakersfield- Heartland Charter School
Location
Polo Park
11801 Noriega Road
Bakersfield, CA 93312
PLEASE READ THE DETAILS OF THIS EVENT CAREFULLY. EACH EVENT HAS UNIQUE GUIDELINES FOR AGES, NUMBER OF CHAPERONES, ETC. NO REFUNDS!
About this event
Come and celebrate the beginning of the 2022/23 school year at our Back to School Night! You will have the opportunity to meet your teacher.
Heartland field trips are designed for families to attend together. Students need to be accompanied by an adult chaperone. If your student will be attending with another family, please indicate this when you register your student and let the field trip host know once you complete your registration.
**To ensure the health and safety of all attendees, please do not attend a field trip if you, your student(s), or anyone in your household is ill or showing possible signs of illness.**
May I pay using my funds? This event is FREE!
What are the check-in procedures? Please sign in at the check in table where you will also receive instructions for your scavenger hunt.
Does this trip have any height, weight, and/or age restrictions? All ages are welcome.
Is there on-site parking available? Yes, park in the parking lot at the park.
Can we pack snacks or lunch for this event or field trip? Yes. Families will also be able to purchase food and drinks.
Please do not bring food that contains peanuts to any Heartland event.
How do I contact the event organizer?
Name: Elaine Shockey
Email: elaine.shockey@heartlandcharterschool.com
Phone: 951-595-3363
This event is for Heartand families only.