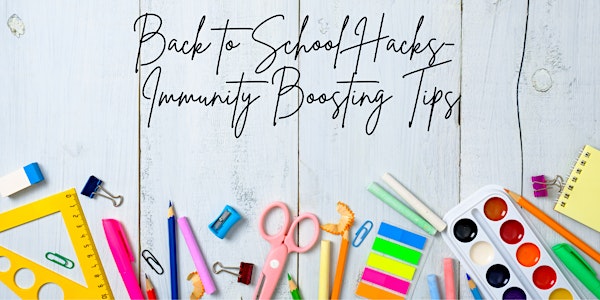 Back to School Hacks- Immunity Boosting Tips
Learn some tips and tricks for boosting your child's immunity when they go back to school
About this event
Are you ready for back to school?
Make sure your kids have the tools they need to conquer this school year and keep their immunity high!
Every mom loves a good hack to provide ease in parenting and raising children. I know it takes a village to raise children and I have some "tried and true" hacks to share to make sure you are back to school ready! During this class, you will learn how Essential Oils can provide needed support to your children's immune system that will benefit them during the school year!