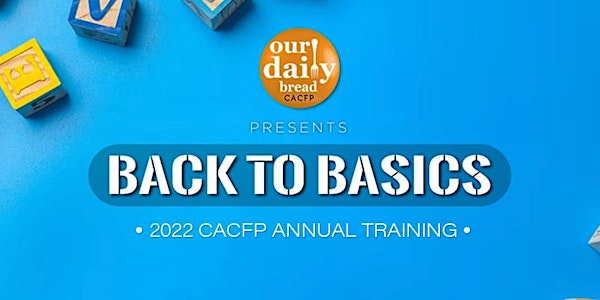 Back to Basics: CACFP Annual Training (Louisville, KY)
Required annual CACFP training needed for all food program participants.
When and where
Location
St. Matthews-Eline Branch Library 3940 Grandview Avenue Louisville, KY 40207
About this event
This training session is open to all childcare providers in the state of Kentucky. In order to receive credit in the state of KY, you must also complete your ECE-TRIS training registration on the ECE-TRIS training website.
In this workshop, you will be provided with all of your required annual CACFP training needed for the year. During this workshop, we focus on the following:
Crediting Breast Milk & Formula
Milk Requirements
Meat & Meat Alternates
Fruit & Vegetable Components
Serving Whole-Grain Rich
Planning CACFP Menus & Recipes
Snack Ideas