Event Information
Location
AC Institute
16 E. 48th St
4th Floor
New York, NY 10017
Description
The recent lawsuit between Bert Kreuk and Danh Vō has raised questions about the risks associated with negotiating and implementing commissioned art works.
Art law attorney and educator, author of Visual Arts and the Law, Judith B. Prowda is leading a critical dialogue on what artists and gallerists must know about private commissions and agreements, to help you prevent misunderstandings, and protect yourself and your reputation.
* * *
Back to Art Law (Mixer)
October 20, 2015
6:00 PM - 8:00 PM
AC Institute | 16 E. 48th St | New York, NY 10017 | 4th Floor
Wine and Cheese Reception
* * *
The inaugural art law mixer of 2015-2016, will take place at the headquarters of the AC Institute, a nonprofit devoted to the understanding of the arts through investigation, research, and education. What better place to investigate art law issues than at "a lab and forum for experimentation and critical discussion"?!
Do not miss this rare opportunity to meet the founder of the AC Institute, Holly Crawford, author of Attached t0 the Mouse, and many other active players in the art and law scene of NYC.
* * *
The way they were at the June 11th Non Profit or No Profit Mixer...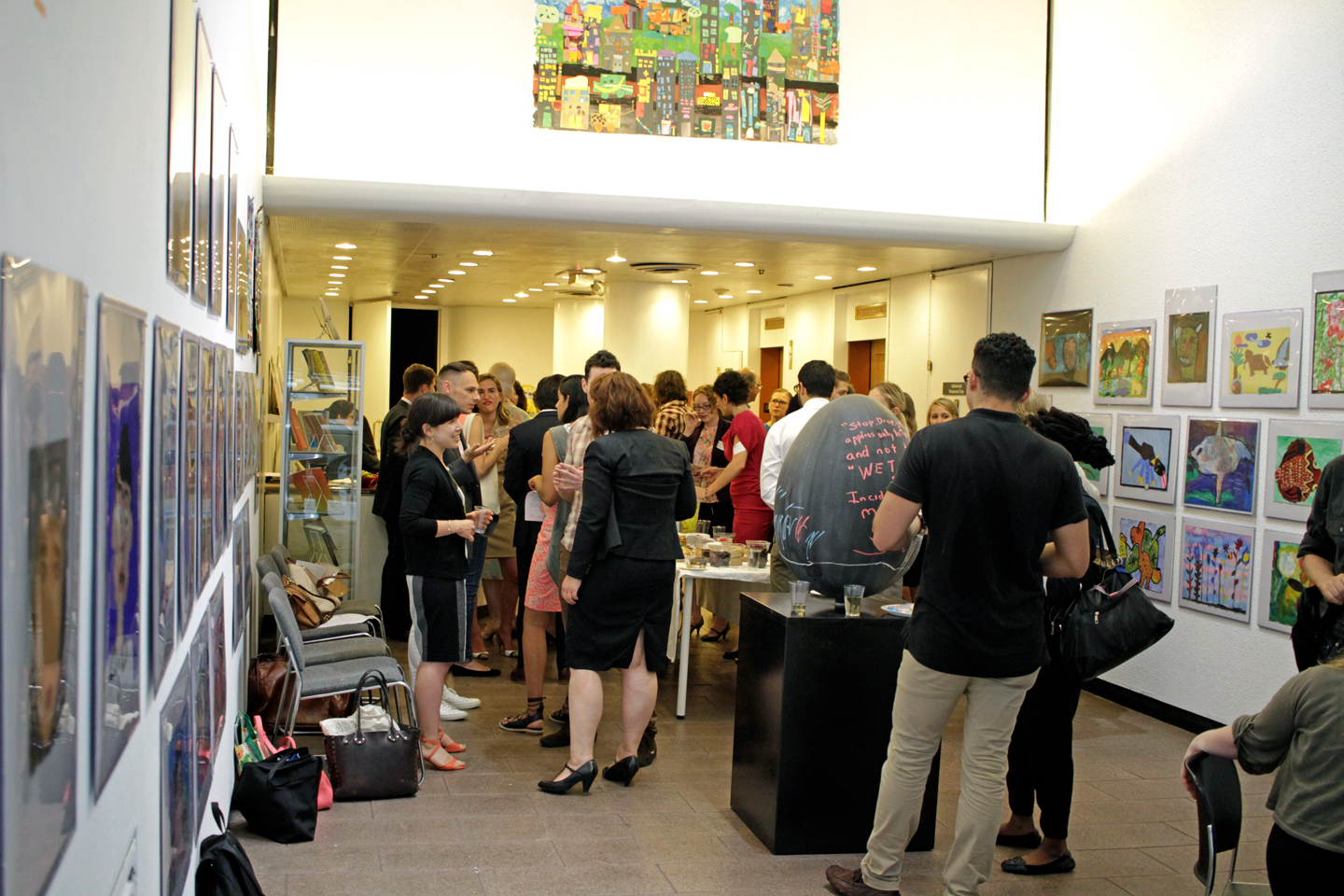 To subscribe to Center for Art Law updates, visit www.itsartlaw.com.
Date and time
Location
AC Institute
16 E. 48th St
4th Floor
New York, NY 10017