Free information about back and leg pain. Learn about 7D technology and treating Painful Diabetic Neuropathy (PDN).
About this event
How great would it feel to take the first important step toward a new, healthier and happier lifestyle pain free from the comfort of your home.
St. Joseph Medical will be hosting a webinar featuring Dr. Rosenberg, board-certified neurological surgeon.
St. Joseph Medical Center is the first hospital in the Kansas City Region to Deploy 7D Image Guided Surgery Technology
7D surgical System Benefits
More precise navigation
Improved patient safety
Radiation-free procedures
Decreased surgical time
Reduced recovery times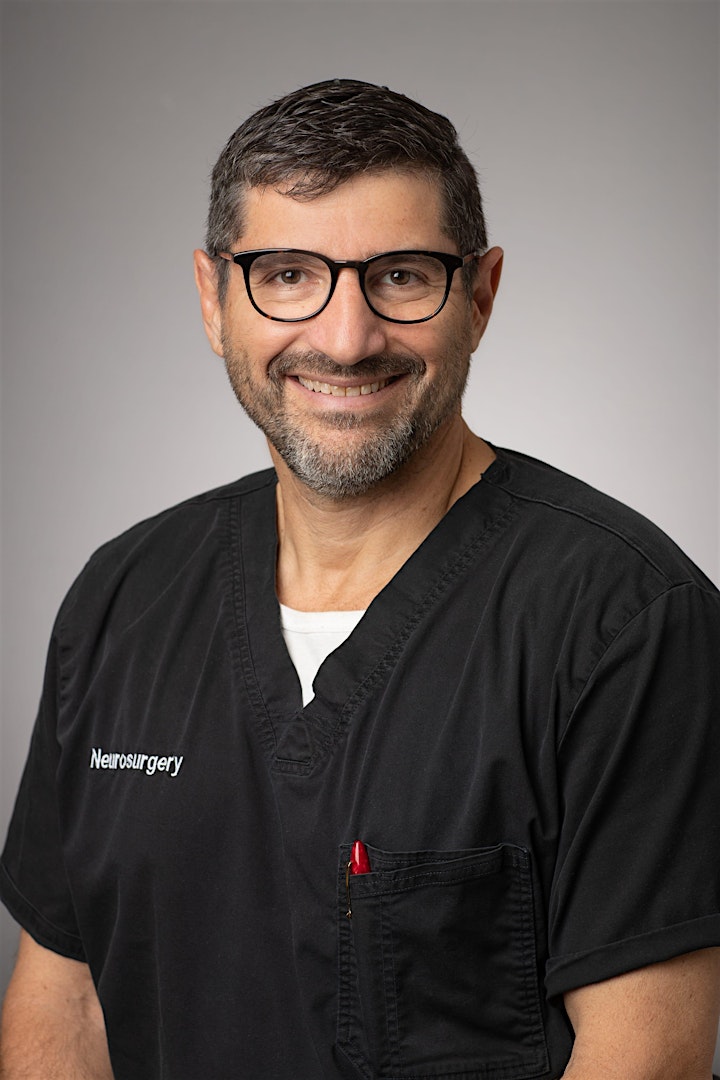 Dr. William Rosenberg is a board certified neurological surgeon on the Medical staff of St. Joseph Medical Center. He received his medical degree from Harvard Medical School and his neurosurgical residency at Massachusetts General Hospital in Boston. Dr. Rosenberg came to Kansas City in 2002 from the University of California, San Francisco where he was Assistant Professor of Neurosurgery and codirected the Neurospinal Disorders Program. He is a Fellow of the American Association of Neurological Surgeons.
Dr. Rosenberg has a special interest in complex spinal surgery and the neurosurgical treatment of pain, and is actively involved in treating the entire spectrum of spinal disorders.
Organizer of Back and Leg Pain Webinar - Featuring New Technologies for Treatment
St. Joseph has proven it is among an elite group of providers in treatment for time critical diagnosis and has earned the Gold-Plus Quality Achievement Award from the American Heart Association/American Stroke Association for the treatment of stroke patients. St. Joseph is a Joint Commission accredited, 310-bed acute care facility providing a wide range of services, including 24-hour Emergency Department, Joint and Spine Institute, surgical services, and outpatient services.