Description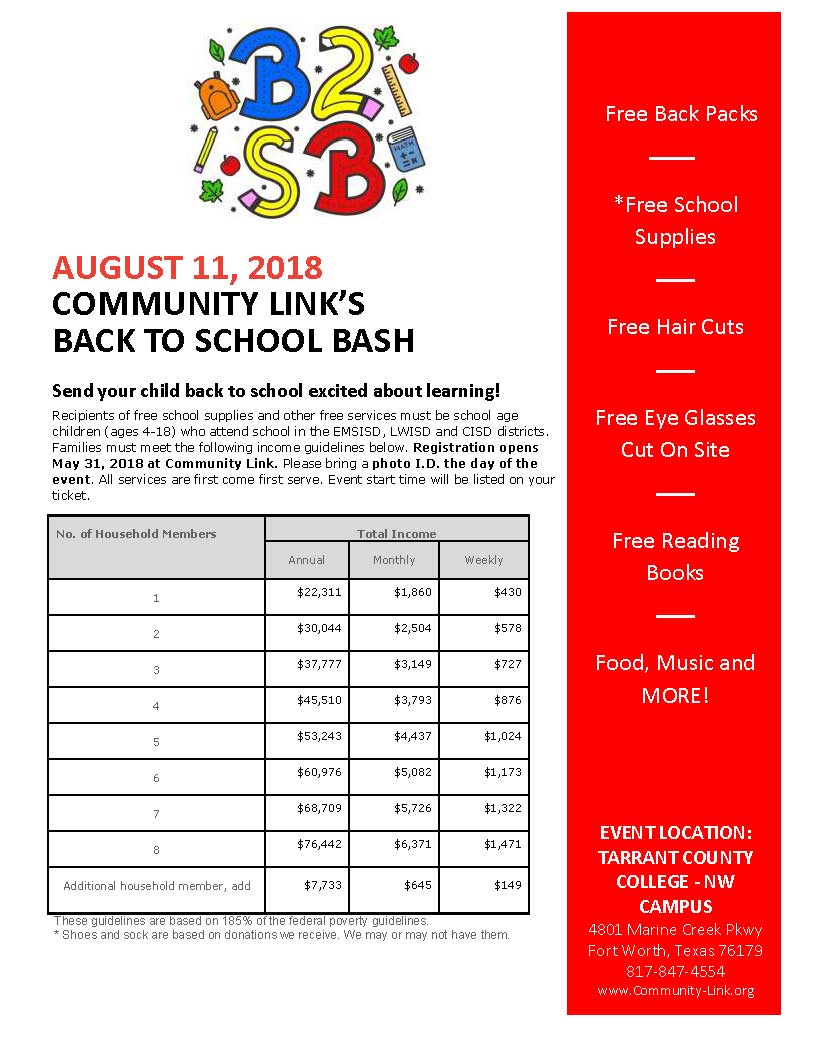 By registering for Back 2 School Bash attendees (and Guardians) understand that CLM cannot be liable for any injuries or illness suffered by volunteer or his/her dependents(s). The registered attendees and/or Guardian(s) expressly waive any claim for compensation or liability arising out of any injury or illness that volunteer may sustain in connection with CLM or the community pantry and hereby release CLM, its employees, agents, and all other volunteers on the part of CLM in the event of injury or medical expense.
Attendees (and Guardians) do hereby grant all right, title, and interest in photographic images, and video or audio recordings, created by CLM or its agents, volunteers, or employees during the Volunteer's work for CLM (including, but not limited to) any royalties, proceeds, or other benefits derived from such materials.
Furthermore, attendees (and Guardians) release CLM from any claim whatsoever which arise on account of any first aid, treatment, or services rendered.