Bachelor & Master Success Seminar 2017 Thessaloniki

Monday, September 4, 2017 from 5:30 PM to 7:30 PM
Event Details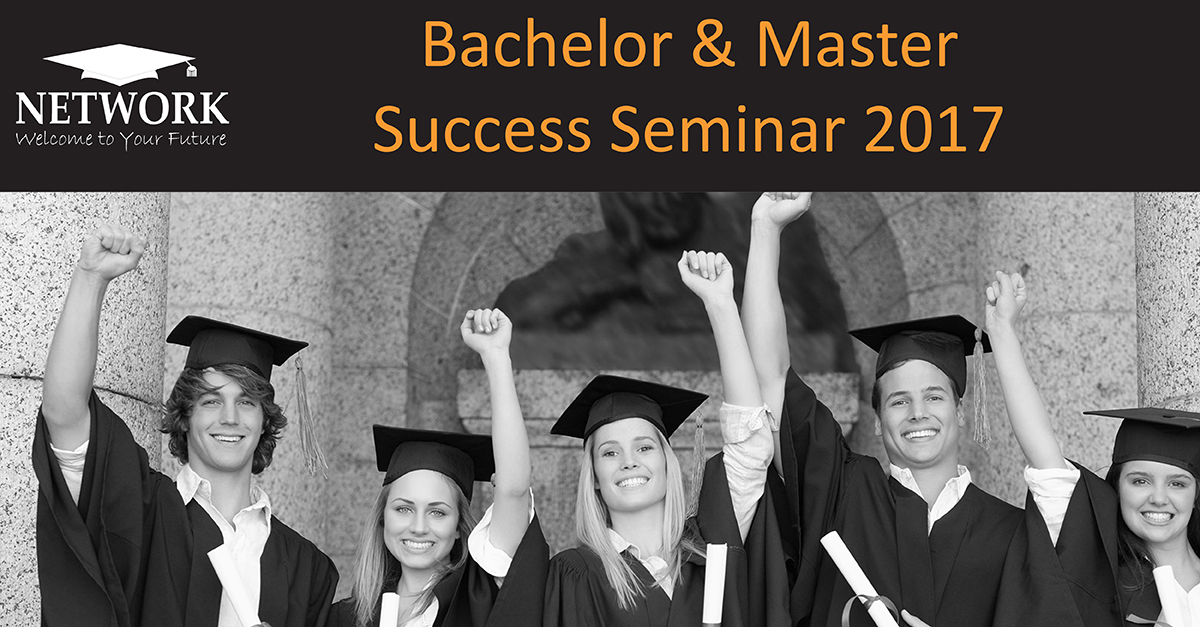 ---
Δευτέρα 04 Σεπτεμβρίου 2017, 17:30
Electra Palace, Αριστοτέλους 9, Θεσσαλονίκη
ΕΙΣΟΔΟΣ ΔΩΡΕΑΝ
---
Στο Bachelor and Master Success Seminar θα ενημερωθείτε:
Πως να πετύχετε ένα δυναμικό ξεκίνημα σε ίσους όρους με τους συμφοιτητές του Μεταπτυχιακού ή του Προπτυχιακού σας

Τι θα προετοιμάσετε πριν την αναχώρηση σας για τις σπουδές σας

Τι θα συναντήσετε τις 90 Πρώτες Ώρες στο Νέο Ξεκίνημά σας

Οδηγίες κατά την άφιξη στο Πανεπιστήμιο – Τι πρέπει να γνωρίζετε

Πως να πετύχετε το μεγαλύτερο δυνατό βαθμό πτυχίου

Σημαντικές ημερομηνίες και οι διεργασίες για άμεση εύρεση εργασίας με την ολοκλήρωση του Μεταπτυχιακού
και μια πλήρη σειρά από χρήσιμες πληροφορίες που ενδιαφέρουν
υποψήφιους Μεταπτυχιακούς φοιτητές
Προπτυχιακούς φοιτητές και τους γονείς τους

Τα Θέματα του Σεμιναρίου: 
Δικτύωση και εύρεση εργασίας

LinkedIn Tips

Τι είναι τα Graduate Schemes και ποιες είναι οι κρίσιμες περίοδοι για να βρείτε δουλειά

Δίδακτρα και γενικά έξοδα

Εστίες, Διαμονή, Διατροφή, Μεταφορές
 Κατά τη διάρκεια των σπουδών 
Βέλτιστες πρακτικές εκπόνησης εργασιών

Βαθμολογικές κλίμακες

Οδηγίες για Συγγραφή Διπλωματικών Εργασιών (Dissertation & Theses)

Απαιτήσεις για εκπόνηση εργασιών (Projects)

Μεθοδολογία παρουσιάσεων

Πολιτισμική εμπειρία στο εξωτερικό, καθημερινή ζωή, καθομιλούμενη γλώσσα
Στους συμμετέχοντες θα δοθεί το Εγχειρίδιο Διαβίωσης 'Academic Skills' του NETWORK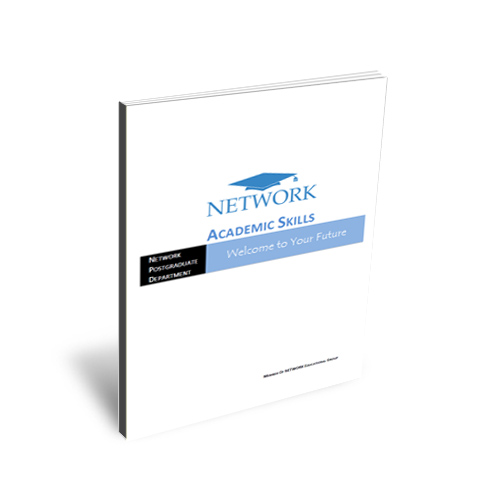 Στα 10+ χρόνια των NETWORK Events, 3,000+ Σπουδαστές μας ξεκίνησαν το Μεταπτυχιακό τους με πλήρης οδηγίες και τις καλύτερες προοπτικές για το μέλλον.
Ο Εκπαιδευτικός Όμιλος NETWORK εδώ και 21 χρόνια γεφυρώνει την ακαδημαϊκή αριστεία με την αγορά εργασίας.  
Το 70% των Σπουδαστών του έχει διασφαλίσει εργασία στους 6 πρώτους μήνες από την ολοκλήρωση του Μεταπτυχιακού τους.
Save This Event
When & Where

Electra Palace
Aristotelous 9
54624 Thessaloniki
Greece


Monday, September 4, 2017 from 5:30 PM to 7:30 PM
Add to my calendar
Organizer
NETWORK Postgraduate Department
Ο Εκπαιδευτικός Όμιλος NETWORK ειδικεύεται στην παροχή υπηρεσιών υψηλής ποιότητας και απευθύνεται σε ένα κοινό πολύ απαιτητικό σε θέματα εκπαίδευσης παρέχοντας προγράμματα που απαιτούν εξαιρετική τεχνογνωσία και ικανότητα οργάνωσης διαδικασιών.
Bachelor & Master Success Seminar 2017 Thessaloniki