Babywearing Grand Rapids FREE monthly meetings are here to serve you and your families!
About this Event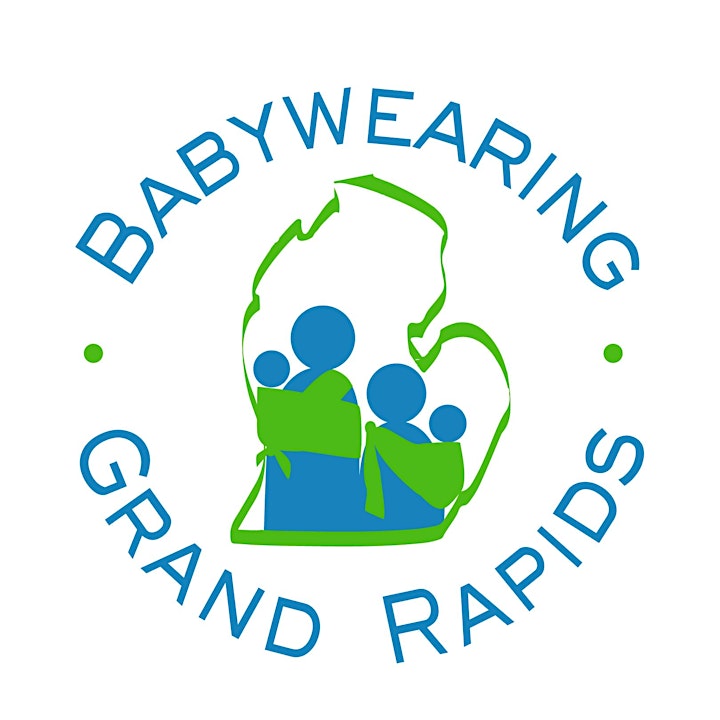 Come to a meeting and have all of your babywearing needs met!
Our monthly meetings are always free to the public. We encourage caregivers and parents to bring their carriers and receive personal one-on-one assistance with one of our certified, volunteer educators. Our lending library is also available for virtual browsing through the many carriers we have available and reservations can be made to home through our annual membership program!
TICKETS ARE REQUIRED, but the event remains free! This is only to ensure we are able to maintain social distance practices within the capacity of our meeting space and allow educators to assist people without having groups waiting.
Due to new policies in place because of COVID-19, we've had to make some adjustments to how our meetings are conducted:
*Masks will be REQUIRED inside the building and are strongly encouraged for outside the building for those over the age of 5 and are medically able
*Educator assistance and carrier fit checks will be done outside as much as possible, weather permitting
*We encourage members to utilize our online inventory to reserve what carriers they are interested in
*Members will not have access to the library, volunteers and educators will handle retrieving carriers
*Newly returned carriers will not be available right away, they will be properly cleaned before being rechecked into the library. We apologize for the inconvenience
PLEASE NOTE: Carriers can be checked out by making a reservation request via email to librarian@babywearinggrandrapids.org prior to the meeting. Reservations can be picked up during the meeting.
***Tickets are for those desiring educational instruction / fit checks. Library reservations do not need a ticket but do need to make a reservation***
These are temporary measures and are subject to change. We encourage you to visit us on facebook- Fans of Babywearing Grand Rapids for the latest information