Description
Yoga and Dance Instructor, Kaydee Dahlin, will lead a Babywearing Dance class every Thursday, starting September 15th, 2016 at NOVA Natural Birth Center in Chantilly! Register today! 5-Class Pass can be used for Postnatal Yoga with Kaydee Dance.
* ATTENTION!!! NEW TIME!!*
As of September 29, 2016, Babywearing Dance will take place at 10:30am (BEFORE Postnatal Yoga at 11:30am).
Share your photos on Twitter #BabywearingDanceWithKaydee and on Instagram @NOVABirthCenter!!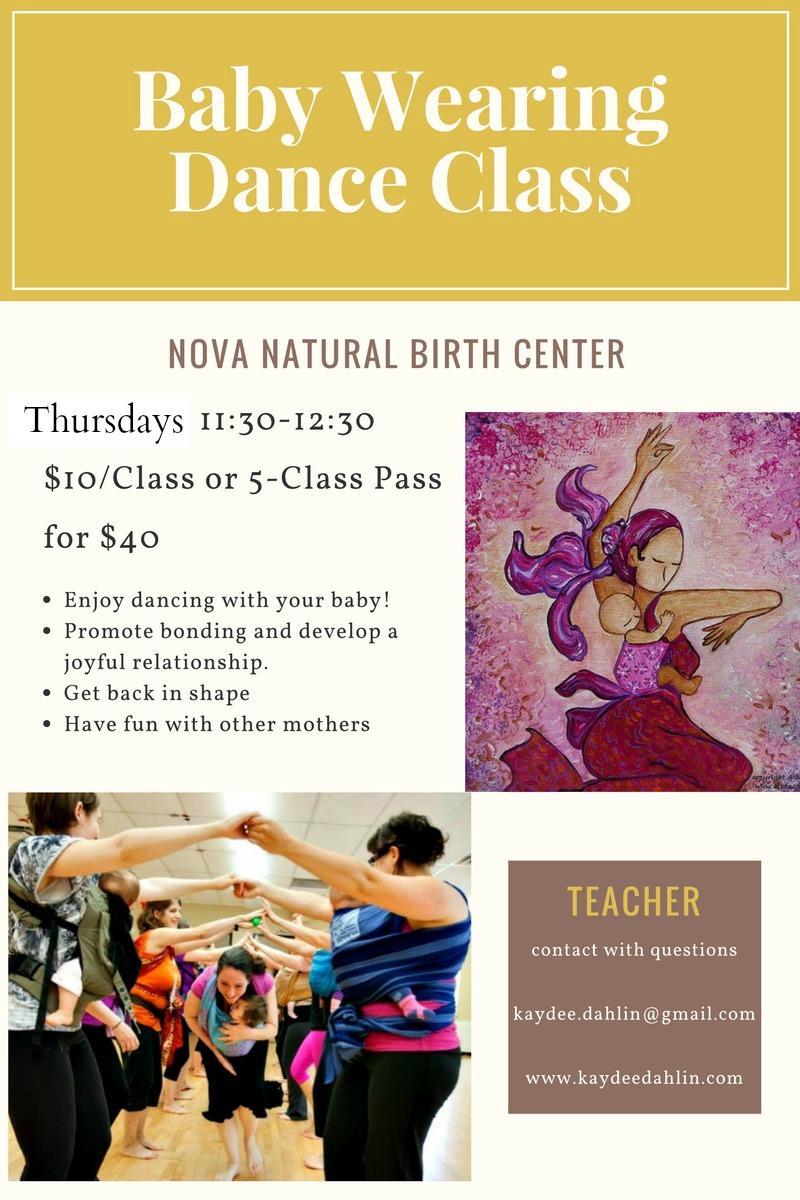 Kaydee Dahlin offers our little ones a chance to dance with their parent/guardians in this fun, music and movement filled class!
Learn More: www.kaydeedahlin.com
View Kaydee's Babywearing Dance Promo Videos- https://www.youtube.com/watch?v=o8vK4O4shOc

https://www.youtube.com/watch?v=ldPKh3VxCc0