Event Information
Location
Magnolia Streamside Resort/ Poconos
2518 Route 390
Canadensis, PA 18325
Refund policy
Contact the organizer to request a refund.
Eventbrite's fee is nonrefundable.
Are You Expecting? How about an Orgasmic Birth? Learn how at a couple's retreat with Debra Pascali Bonaro.
About this event
Are you prepared for your upcoming birth?
Are you feeling worried about what giving birth will be like?
Do you keep wondering about how painful it will be?
Do you feel nervous about the first hours and days with your new baby?
Did you know that birth can be pleasurable, and even Orgasmic?
There is so much to know about pregnancy, birth and postpartum and so little time to learn it all.
That's why we've created the perfect retreat experience for you to prepare for your birth with comfort, pleasure, and knowledge. We will share some of the best-kept secrets of how to have a safe, satisfying and pleasurable birth in any setting and any situation.
Whats Included in this 4Days/3Night Couple's BabyMoon Retreat:
-Lodging: Private room in a shared cottage (Upgrade to a private cottage: limited availability)
-Farm To Table Gourmet Meals (8 total)
-Program led by Debra Pascali Bonaro
-Belly Henna Art
-Daily Morning Prenatal Yoga
-A gift basket full of carefully curated must-have's for Momies-To-Be
Excluded:
Transportation to/from resort
-Prenatal Photoshoot available by appointment ONLY for additional $250
There is great power in birth - you have a choice to claim your power or give it away.
It's your baby, your body and your birth experience that you will remember the rest of your life. I want you to remember it with pride, joy, empowerment and love.
For far too many people, birth is remembered with disappointment and sadness - a deep regret that they wish they had known more about their choices and options to be better prepared for all birth has to offer.
When you join our retreat weekend, you'll have the opportunity to learn all you need to know to be prepared to claim your power and create your birth preferences.
The pleasure begins with a weekend in nature including walks in the woods, forests covered with pine needles, sounds of birds singing, and smells of nature in this beautiful getaway. Located in the Pocono Mountains just beside a rambling stream, the sound of water washing away your fears and concerns. As you listen to the sounds and smells, you'll feel calm, relaxation and connection to your body and mind. This is the perfect place and space to deepen your connection and intimacy with your partner as you prepare to welcome your baby into your family.
As you're nurtured and cared for, you'll be open to enjoy and be inspired by world-renowned Lamaze International Childbirth Educator and motivational speaker, Debra Pascali-Bonaro. Debra will nurture you and your partner to trust your intuition, understand the pleasure of birth, and learn the evidence-based tips for the safest, healthiest birth.
Price per couple (private room in a shared cottage): $2,295
Early Bird Price if Booked by March 1,2020: $1,995
(includes lodging, all meals + program)
There are two private 1BR Cottages available: UPGRADE for only $250
DEPOSIT: $200; Full balance is due by May 1, 2020.
Book through Eventbrite or call Magnolia Streamside Resort directly:
570-595-2489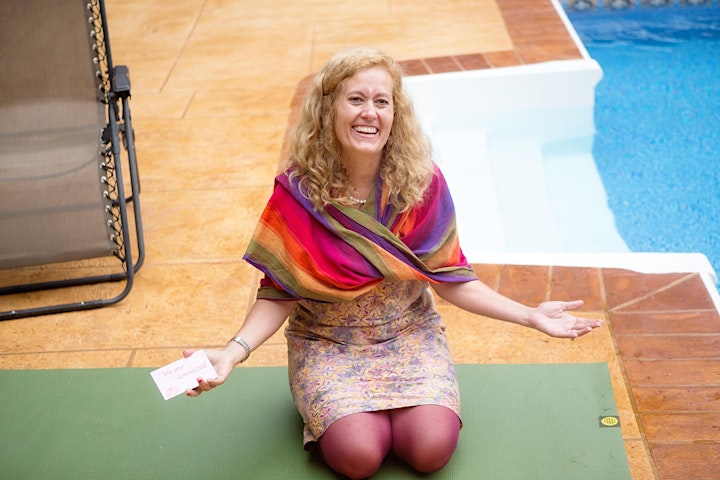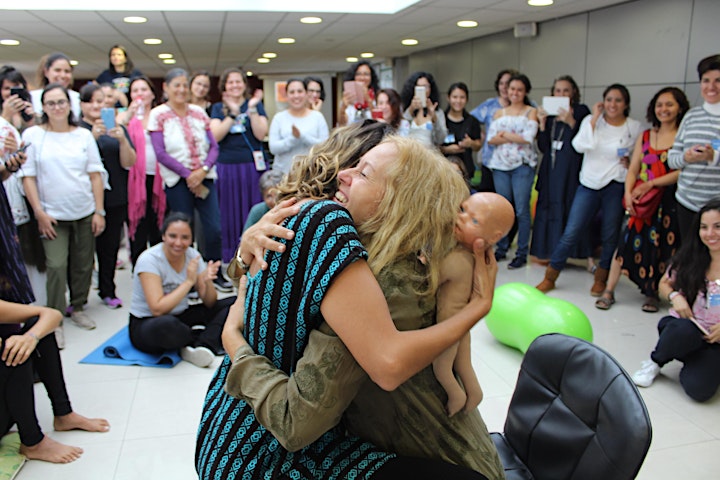 Date and time
Location
Magnolia Streamside Resort/ Poconos
2518 Route 390
Canadensis, PA 18325
Refund policy
Contact the organizer to request a refund.
Eventbrite's fee is nonrefundable.